Digest Highlights: Canada's dairy herd is larger. California's FMMO is back on track. Milk dumping authority extended in Northeast. Find a summary of this and other news here.
Canadian dairy cow numbers up too
Not only are dairy cow numbers up in the U.S., they're also higher in Canada.
As of Jan. 1, 2018, Canadian producers had an estimated 972,300 cows on their farms, an increase of about 27,300 head (3 percent) from a year earlier. Dairy replacement heifers (1 year old or older) totaled 433,100 head, up 9,500 head (2 percent).
Based on 2018 estimates, Canadian dairy cow numbers are the highest for that date since 2008, with replacement heifers the highest since 2014.
The joint cattle inventory report, sourced from the USDA's National Ag Statistics Service and Statistics Canada's Livestock and Animal Products Section, provides semiannual estimates of dairy cows and replacement heifers in each country.
The USDA previously estimated there were nearly 9.4 million dairy cows on U.S. farms as of January 2018, a two-decade high. Dairy replacement heifers weighing more than 500 pounds were estimated at 4.8 million head, up about 27,300 head from a year earlier.
Read: U.S. dairy cow, heifer numbers show no indication of dropping
At least some of the Canadian dairy cattle came from the U.S. The USDA's Foreign Ag Service estimated 7,069 dairy replacement females were exported to Canada in 2017, second only to Mexico's 8,147 head.
Due to herd dispersals in Idaho earlier this year, a number of U.S. cows moved north, according to Rick Naerebout, new chief executive officer of the Idaho Dairymen's Association (IDA).
Read: The State of Dairy: Northwest turning to short-term priorities
Further east, five eastern Canadian provinces approved a 5 percent dairy quota increase, effective July 1, 2017, to meet growing demand for butter. That created greater interest for dairy replacement animals, and some dairy farmers crossed into the U.S. in search of cattle.
Read: Replacement cow prices steady as foreign demand for heifers grows
California FMMO 'back on track'
A legal review of the hearing process concerning potential creation of a California Federal Milk Marketing Order (FMMO) has cleared an administrative hurdle.
The action paves the way for the USDA to issue a "final decision" and conduct a producer referendum, according to Geoff Vanden Heuvel, board member and economics consultant with California's Milk Producers Council. If approved, that would put the California FMMO on track to be implemented in November 2018.
Read: California FMMO taking a detour through Supreme Court
The USDA put the process on hold in early February, citing fears a U.S. Supreme Court case involving administrative law judges could invalidate testimony gathered during a 40-day public hearing held September-November 2015. The public hearing was overseen by administrative law judge Jill Clifton.
A week later, U.S. Ag Secretary Sonny Perdue appointed USDA judicial officer William Jenson to review the entire hearing record.
Read: USDA hedging bet on California FMMO delay
On March 9, Jenson completed his review and issued an order ratifying Clifton's work.
Another temporary Northeast milk dumping request granted
Northeast Federal Milk Marketing Order (FMMO) market administrator Erik Rasmussen has again authorized temporarily pooling of milk disposed or "dumped" at farm or other nonplant locations, this time through July 15, 2018.
In February, Land O'Lakes Inc. (LOL) requested pool handlers be allowed to temporarily dispose of surplus milk for the period of March 1-July 15, 2018.
Pool handlers Agri-Mark Inc., Dairy Farmers of America, St. Albans Cooperative Creamery, Upstate Niagara Cooperative and Cayuga Marketing submitted remarks in support of LOL's request.
Northeast market supply and demand conditions have improved to some degree since a similar request was made last year, when dumping was allowed during a period of March 1-Aug. 31, 2017. January 2018 milk pooled on the Northeast order was less than a year ago.
Annual Northeast order pool volume for 2017 finished the year 1.4 percent above 2016.
For the 2017 period, milk volumes reported in the Northeast marketing area's monthly statistical reports under Class IV Minimum Price Class (often referred to as dumped milk) totaled nearly 170 million pounds, down from 182 million pounds in 2016. The total represents milk delivered to a plant, processed to some extent and then discarded for any reason.
National Dairy Board nominees sought
Want to have a greater say in how your dairy checkoff dollars are spent? April 9 is the nomination deadline for 12 regional directors to serve on the National Dairy Promotion and Research Board. Those selected will join the board on Nov. 1 and serve three-year terms.
Nominations are being accepted for: Region 1 (Alaska, Oregon and Washington); Region 2 (California and Hawaii); Region 4 (Arkansas, Kansas, New Mexico, Oklahoma and Texas); Region 5 (Minnesota, North Dakota and South Dakota); Region 6 (Wisconsin); Region 7 (Illinois, Iowa, Missouri and Nebraska); Region 8 (Idaho); Region 9 (Indiana, Michigan, Ohio and West Virginia); Region 11 (Delaware, Maryland, New Jersey and Pennsylvania); and Region 12 (Connecticut, Maine, Massachusetts, New Hampshire, New York, Rhode Island and Vermont).
Two members will be appointed for Regions 2 and 6, and one for each of the remaining regions.
For nominating forms and information, visit the USDA Agricultural Marketing Service website.
Zoetis develops Holstein reference genome
Zoetis announced it has developed the complete Holstein de novo reference genome, giving geneticists the ability to map regions of the genome influencing a range of health and disease outcomes.
With increased accuracy, scientists can more easily identify genes that advance herd health and productivity and, alternatively, those genes that impede the dairy industry's progression.
"Sequencing a genome is the most important step toward fully understanding it," said Sue DeNise, Ph.D., executive director, Zoetis Animal Genetics Global Research and Development. "In the future, discoveries made from the new Holstein reference genome will allow us to identify new targets for disease resistance and utilize natural selection processes to improve health and welfare of cattle," DeNise said. "We'll have even better insight into which genes reside to help animals resist and withstand diseases, such as pneumonia and mastitis."
Until now, the dairy industry looked to the first reference genome assembled for cattle in 2009, which was derived from a beef cow. Genetic makeup fundamentally differs by breed.
"By generating a complete Holstein reference genome, we can better understand the genetic basis of dairy cattle phenotypes," said Mike Layfield, senior director, strategic marketing, Global Genetics at Zoetis.
Alltech's Pearse Lyons dies
Alltech founder and president, Pearse Lyons, died on March 8 due to an acute lung condition that developed during his recovery from heart surgery. He was 73.
A visionary entrepreneur, Lyons immigrated from Ireland to the U.S. in the 1970. He applied his yeast fermentation expertise to animal nutrition, founding Alltech in 1980 with just $10,000.
Headquartered in Lexington, Kentucky, the company grew to about 5,000 employees worldwide, serving customers in more 120 countries. Alltech will be led by Lyons' son, Mark Pearse Lyons, as chairman and president.
Funeral masses will be in Lexington, on March 17, and in Dublin, Ireland, in April. A special celebration of Lyons' life will be held at the beginning of "ONE: The Alltech Ideas Conference," to be held May 20-22, in Lexington.
USDA withdrawing additional organic regulations
The USDA is withdrawing the Organic Livestock and Poultry Practices (OLPP) final rule published on Jan. 19, 2017. The rule would have increased federal regulation of livestock and poultry for certified organic producers and handlers. The withdrawal becomes effective May 13, 2018.
According to Greg Ibach, USDA Marketing and Regulatory Program undersecretary, the rule likely exceeds the USDA's statutory authority, and the changes to the existing organic regulations could have a negative effect on voluntary participation in the National Organic Program, including real costs for producers and consumers.
No information on MPP-Dairy enrollment yet
As of March 13, the USDA Farm Service Agency was still finalizing details before reopening the 2018 enrollment period for Margin Protection Program for Dairy (MPP-Dairy).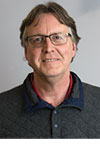 Dave Natzke

Editor
Progressive Dairyman
Before commenting on our articles, please note our Terms for Commenting.