Digest Highlights
Dean Foods announced the completion of the final sale under the company's Chapter 11 bankruptcy proceedings. On May 8, the Dean facility in Miami, Florida, was sold to Mana Saves McArthur LLC for $16.5 million.
Dean Foods previously announced the completion of these sales:
The assets, rights, interests and properties relating to 44 of the company's fluid and frozen facilities to Dairy Farmers of America (DFA)


The assets, rights, interests and properties relating to eight facilities, two distribution branches and other assets to Prairie Farms Dairy


Its facility in Reno, Nevada, as well as its "Berkeley Farms" trademark and related intellectual property to Producers Dairy Foods


Its Uncle Matt's business to Harmoni Inc.


Its Hilo, Hawaii, facility and related distribution branches on the Big Island, Kauai and Maui, as well as a license to the Meadow Gold Hawaii brand name and related intellectual property to MGD Acquisitio LLC
In the coming weeks, Dean Foods intends to file a Chapter 11 plan governing the distribution of sale proceeds and the rights and treatment of all claims against company.
Court filings and other information related to the proceedings are available on a website administered by the Company's claims agent, Epiq Bankruptcy Solutions LLC.
Meat plant worker health concerns and food supply chain disruptions related to the COVID-19 pandemic have some lawmakers setting their sights on the size, consolidation and operation of livestock businesses in the U.S., including farms.
On May 7, U.S. Rep. Ro Khanna (D-California) announced the introduction of the Farm Systems Reform Act in the House, a companion to a bill previously introduced by Sen. Cory Booker (D-New Jersey) in the Senate.
Among major provisions, the wide-ranging proposals restrict the size of livestock operations, amend the Packers and Stockyards Act regarding livestock production and marketing contracts, and require country of origin labeling on beef, pork and dairy products.
The bills place a moratorium on new or expanding large concentrated animal feeding operations (CAFOs), as well as requiring all current CAFOs to cease operations by 2040. The proposal would provide grants or voluntary buyout options for CAFO operators to transition to other activities, including paying off outstanding debt. Large CAFOs are defined as those housing 700 mature dairy cows or 1,000 beef cattle.
The proposals also raise liabilities for any environmental, health or economic damages caused by CAFOs.
House co-sponsors include U.S. Reps. Deb Haaland (D-New Mexico), Earl Blumenauer and Peter DeFazio (both D-Oregon), Jamie Raskin (D-Maryland), Ted Lieu (D-California) and Eleanor Holmes Norton (D-District of Columbia).
Also on May 7, U.S. Sen. Elizabeth Warren (D-Massachusetts) said she would co-sponsor Booker's bill in the Senate.
The number of U.S. farms restructuring debt by filing Chapter 12 bankruptcy rose in the past 12 months, and the number is expected to grow under the economic pressures of the COVID-19 pandemic, according to analysis by American Farm Bureau Federation (AFBF) chief economist John Newton. There were 627 Chapter 12 filings for the period of April 2019-March 2020, up 118 (23%) from the same period a year earlier.
Of the 12-month total, filings were heavily concentrated in the Midwest and in major dairy states, likely due to several years of low crop and milk prices, Newton noted.
More than 50% (316) of the Chapter 12 filings were in the 13-state Midwest region, followed by 19% (117) in the Southeast. During the previous 12 months, Chapter 12 farm bankruptcies were the highest in Wisconsin at 78, double the number of the previous year and also the largest year-over-year increase of any state.
Among the 24 major dairy states, Chapter 12 filings totaled 444 for the year ending March 31, 2020, up 118 from the year before (Table 1). The total does not necessarily mean all filings were dairy operations.
Chapter 12 bankruptcy filings have increased for five consecutive years, and the 627 filings over the previous 12 months is the third-highest total over the last 20 years – behind 743 filings in 2011 and 632 filings in 2003.
The incidence of bankruptcies was approximately three per 10,000 farms, but the trend is concerning given the COVID-19-related economic struggles that are ahead, Newton said. In addition to lower commodity prices and farm income, high unemployment rates are also expected to put off-farm income at risk. Low interest rates and direct farm payments under the Coronavirus Food Assistance Program (CFAP) will help.
The continued increase in Chapter 12 filings coincides with recent changes to the bankruptcy rules in 2019's Family Farmer Relief Act, which raised the debt ceiling to $10 million.
The USDA has opened bidding periods on two separate "Section 32" solicitations for fluid milk for federal food and nutrition assistance programs. Bids must be submitted by May 22, with contracts to be awarded on May 29. Combined, the two solicitations total nearly 4.5 million gallons of 1%, 2% and whole milk in half-gallon and gallon containers. Delivery is scheduled to multiple locations between July 6 to Sept. 20.
Meeting May 7 via Zoom, California's Producer Review Board has recommended increasing the assessment to fund the Quota Implementation Plan (QIP).
The board recommend that the California Department of Food and Agriculture (CDFA) increase the QIP assessment to 36.5 cents per hundredweight (cwt) (4.195 cents per pound of solids not fat [SNF]), effective June 1, 2020.
The QIP assessment was originally set at 38 cents per cwt (4.36 cents per pound of SNF based on an 8.7% SNF test) in November 2018, when the California Federal Milk Marketing Order (FMMO) was implemented. Due to excess funds in the reserve account, the assessment was reduced due to 32.5 cents per cwt (3.74 cents per pound of SNF), effective September 2019.
According to the CDFA, the carryover of funds has been depleted and the QIP fund is at risk of operating in a deficit. Additionally, the CDFA has had trouble collecting on some QIP assessments.
The QIP is currently the subject of a public hearing to consider the suspension of enabling statutes, as well as a lawsuit seeking its termination.
Both the hearing and the lawsuit had been postponed due to the COVID-19 pandemic.
The hearing has now been rescheduled for June 9-10 in a webinar and teleconference format. Persons are encouraged to submit exhibits and witness statements in advance of the hearing.
Alternatively, the United Dairy Families of California is petitioning for a five-year sunset of the QIP.
A class action lawsuit alleging consumer deception by Ben & Jerry's has been dismissed. The lawsuit (Ehlers v Ben & Jerry's Homemade Inc et al) claimed the ice cream company deceived consumers by saying it used milk and cream from "happy cows" on "caring dairy" farms.
U.S. District Judge Christine Reiss, in the U.S. District Court of Vermont, ruled against plaintiff James Ehlers, according to a report by Reuters. Reiss said Ben & Jerry's "happy cows" claim was merely an opinion and that Ehlers did not show that reasonable consumers would buy its ice cream solely because of the company's marketing claims.
The USDA and Department of Health and Human Services (HSS) plan to release the 2020-25 Dietary Guidelines for Americans (DGA) by the end of the year. Due to the COVID-19 pandemic, public comments on the 2020-25 DGA has been extended until June 1.
The Dietary Guidelines Advisory Committee (DGAC) will present its draft report via webcast on June 8. Registration information will be provided when it becomes available. That will be followed by the DGAC's completed scientific advisory report, expected in July. A new period for public comments will open after the USDA and HHS post the scientific advisory report.
For a list of the most popular questions about the DGA, click here.
Progressive Dairy frequently provides updates on COVID-19 news and resources on a special webpage.
Updates for May 11 include a summary of the USDA's "Food Box" program, updates on the reopening of U.S. meat plants, a look at Canada's dairy financial assistance and more.
There's also information on event changes and cancellations; a list of recent dairy organization podcasts related to COVID-19; a comprehensive list of other state, regional and national resources; and helpful articles previously appearing on the Progressive Dairy website.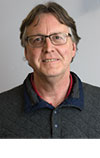 Dave Natzke

Editor
Progressive Dairy