Digest Highlights: Dairy Farmers of America forms solar energy partnership. Bureaucratic hoops earn expanded school milk plan a low grade so far. New I-9 form must be used beginning Sept. 18. Find a summary of these and other news here.
Dairy Farmers of America forms solar energy partnership
Dairy Farmers of America (DFA) and Third Sun Solar have teamed up to help bring solar panel technology to more DFA member farms.
The partnership will provide DFA members in the dairy cooperative's Mideast area with access to project planning, development, support and discounted pricing for on-farm solar power programs. Additionally, Third Sun Solar will assist in identifying incentives that can further supplement the cost of solar technology to DFA members.
Third Sun Solar is an Ohio-based energy company serving homeowners, businesses, institutions and government entities across the Midwest. DFA's Mideast area covers dairy farmer members in Michigan, Indiana, Ohio and portions of Kentucky, Pennsylvania and West Virginia.
DFA member Gary Kibler of Kibler Dairy Farm in Warren, Ohio, recently worked with Third Sun Solar to install 480 solar panels at their family farm. According to Third Sun Solar, the panels will provide 163.2 kilowatts of power, generating thousands of dollars in monthly energy savings. In the first year alone, the farm's electrical costs will be reduced by $23,000, and offset approximately 120 tons of carbon dioxide emissions per year.
The DFA/Third Sun Solar business arrangement marks the second energy-related partnership for DFA in 2017. The co-op previously formed a strategic partnership with Massachusetts-based Vanguard Renewables to bring anaerobic digestion technology to more farms across the country.
"We are seeing a lot of interest in renewable energy as many of our farmers today are looking for ways to save money, increase self-reliance and operate their farms in more environmentally friendly ways," said David Darr, president of farm services at DFA.
Implementation of expanded school milk option getting low grade
An effort to offer schools increased dairy options in student feeding programs is turning into a bureaucratic nightmare, according to Bob Gray, managing partner at Gray and Oscar LLC, a public affairs and government relations firm serving Northeast dairy farmer cooperatives.
On May 2, Secretary of Agriculture Sonny Perdue issued a proclamation giving schools the option of offering low-fat (1 percent fat) flavored milk in the school lunch line.
Read: Dairy getting upgrade in school feeding programs
Gray, who also edits the NDFC Newsletter, a weekly update on dairy and agricultural policy, said subsequent guidelines issued to schools and state agencies seeking an exemption from current feeding program rules are making implementation of that order difficult.
In late May, the USDA issued a memo to state and regional directors of nutrition programs. The memo, titled "School Meal Flexibilities for School Year 2017 – 2018," outlined steps on how local school districts could seek permission to offer 1 percent flavored milk in school lunch and breakfast programs.
According to Gray, school officials must first seek permission from their state education departments. In seeking permission, school districts must demonstrate "hardships" related to current milk offerings, including:
A significant decrease in milk sales


A food waste study indicating significant waste of fluid milk


Significant negative feedback from students and parents regarding lack of availability of low-fat flavored milk


Significant negative feedback from students regarding the palatability of fat-free flavored milk
State agencies offering exemptions from current flavored milk requirements must establish a process for evaluating and responding to the request, and provide a copy of the exemption process to their USDA Food and Nutrition Service (FNS) regional office. They must also provide documentation verifying the hardships listed above.
"With these obstacles to overcome, local school districts will never, for the most part, be able to offer low-fat flavored milk or reduced fat or whole flavored milk," Gray said. "I have checked with a few states and they have virtually thrown up their hands in disgust at USDA's Food and Nutrition Service exemption requirements."
Despite implementation roadblocks that all but prevent schools from offering low-fat flavored milk during the 2017-2018 school year, Gray said the effort to streamline rules would continue. Additionally, proponents will seek to include reduced-fat (2 percent) and whole flavored milk as options in school feeding programs.
I-9 reminder: Use new form beginning Sept. 18
Although changes are small, dairy employers are reminded they must begin using new I-9 forms on Sept. 18.
Form instructions have changed slightly, as have dates regarding when the form must be completed. The new I-9 form includes changes in the list of acceptable documents verifying the employability of an applicant.
All employers must complete and have an I-9 form on file for each person currently on their payroll. Further, employers must retain I-9 forms for all terminated employees for three years past the hire date or the date of termination plus one year. Employers need to retain I-9s for current and past employees to be prepared for U.S. Citizens and Immigration Services (USCIS) audits.
For further information, the USCIS website offers a list of frequently asked questions. The USCIS Employer Handbook (M-274) has also been updated.
PHOTOS: Dairy Farmers of America member Kibler Dairy Farm, located near Warren, Ohio, recently installed 480 solar panels. Photos courtesy of Dairy Farmers of America.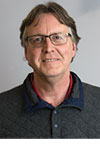 Dave Natzke

Editor
Progressive Dairyman
Before commenting on our articles, please note our Terms for Commenting.