Digest Highlights
The USDA's Ag Prices report is released Friday, Oct. 30. It will include factors used to calculate the September Dairy Margin Coverage (DMC) payment. Check back on the Progressive Dairy website for updated calculations.
Enrollment for the 2021 DMC program opened on Oct. 13 and runs through Dec. 11 at USDA Farm Service Agency (FSA) offices. As of Oct. 26, about 1,167 dairy operations (4.7% of those with established milk production history) had enrolled in the 2021 DMC program. Milk production enrolled was estimated at 11 billion pounds, about 5.6% of the established history.
To assist with DMC enrollment decisions, Mark Stephenson, University of Wisconsin – Madison director of dairy policy analysis, and Marin Bozic, assistant professor of ag economics at the University of Minnesota, have developed a new online DMC Decision Tool. They also provide a 16-minute video to demonstrate how the tool works.
Finally, representatives of the Minnesota USDA FSA and University of Minnesota Extension have scheduled a DMC webinar on Nov. 5, 11 a.m. (Central time zone). You can register for the webinar here. The webinar will be recorded for future viewing.
The USDA announced the authorization of $500 million for a fourth round of food purchases for the Farmers to Families Food Box Program.
Round 3 of the Farmers to Families Food Box Program ends Oct. 30. The USDA expects to award contracts for round four by that date, with food box deliveries scheduled from Nov. 1-Dec. 31, 2020.
Prior to the latest announcement, the USDA had set aside up to $4 billion to support the food box program, delivering about 110 million food boxes since May. Dairy made up at least one-quarter of all products included in the boxes.
According to the International Dairy Foods Association (IDFA), the trade association representing the nation's dairy processors, the USDA has purchased nearly $1 billion in dairy products since spring.
The new round of food boxes will again include a combination of foods, including 5-6 pounds of dairy, plus the equivalent of 1 gallon of 2% or whole milk.
Dairy products must contain at least one product from two groups:
Group A options include cheddar, Swiss, pepper jack, mozzarella or other hard, semifirm or semisoft cheeses.
Group B options include cottage or cream cheese, yogurt, butter and sour cream.
"IDFA has worked closely with USDA to ensure dairy remains a key part of the Farmers to Families Food Box program," said Michael Dykes, the organization's president and CEO. "Since the beginning of this pandemic, IDFA has remained focused on keeping the dairy supply chain intact, supporting our producers and processors, and getting nutritious dairy foods to Americans in need."
The head of the National Milk Producers Federation (NMPF) also applauded the USDA for the additional funding.
"The Farmers to Families Food Box program has proven to be an effective benefit both for families needing assistance and for dairy farmers and processors providing high-quality products to those families via food boxes," said Jim Mulhern, NMPF president and CEO. "We hope the department will build upon its successes and lessons learned from this program as it considers further initiatives during the ongoing COVID-19 crisis and beyond."
The pace of dairy cull cow slaughter picked up in September, although it remains well behind last year's levels, according to the USDA's Livestock Slaughter report.
September 2020 dairy cull cow slaughter at federally inspected plants was estimated at 249,900 head, up about 24,600 from August but 5,700 less than September 2019.
September 2020 had one fewer weekday and Saturday (25) compared to September 2019 (26). On a daily basis, September 2020 dairy cow slaughter was down about 1,200 head from the same month a year earlier.
Year to date, 2020 cow slaughter (2.301 million) is now down about 115,500 head from January-September 2019.
Weekly dairy cow slaughter during 2020 has now averaged 5,000 head less than the comparable week a year earlier for 22 consecutive weeks (May 9-Oct. 10, 2020).
The slower slaughter rate is being reflected in the size of the U.S. milking herd, which has grown for three consecutive months. Based on the USDA's Milk Production report estimate of 9.366 million dairy cows in U.S. dairy herds in September, the monthly culling rate would be about 2.7%.
Heaviest dairy culling during September 2020 occurred in the Southwest (Arizona, California, Hawaii and Nevada), where 64,100 dairy cows were removed. That was followed by the Upper Midwest (Illinois, Indiana, Michigan, Minnesota, Ohio and Wisconsin) at 62,300. Other regional totals were estimated at 36,800 head in Delaware, Maryland, Pennsylvania, West Virginia and Virginia; 28,400 head in Alaska, Idaho, Oregon and Washington; and about 25,200 head in Arkansas, Louisiana, New Mexico, Oklahoma and Texas.
The USDA continues to catch up on reporting fluid milk sales, with latest Agricultural Marketing Service data provided through August 2020.
Total sales: Year-to-date (January-August) 2020 sales totaled 30.7 billion pounds, up 0.6% compared to the same period in 2019.
Conventional products: Through the first nine months of the year, sales totaled 28.8 billion pounds, down 0.1% from a year earlier. Whole milk was the growth leader, up more than 4%, with sales of reduced fat (2% milk) up about 2%.
Organic products: January-August 2020 sales of organic products totaled 1.9 billion pounds, up nearly 13% from the previous year. Sales growth leaders included whole and 2% milk, up 15% and 16%, respectively. Through August, organic represented about 6.2% of total fluid product sales.
The U.S. figures represent consumption of fluid milk products in federal milk marketing order (FMMO) areas and California (now a part of the FMMO system), which account for approximately 92% of total fluid milk sales in the U.S. Sales outlets include food stores, convenience stores, warehouse stores/wholesale clubs, nonfood stores, schools, the food service industry and home delivery.
Ongoing government dairy purchases promise to further cement 2020 as the year of the wild cheese prices. After falling sharply in the spring, then rocketing upward in early summer, another short-term price runup has been under way, NMPF's Peter Vitaliano notes in the Dairy Management Inc./National Milk Producers Federation October Dairy Market report.
Stronger exports of dry skim ingredient products, as well as cheese, have been another bright spot in dairy prices, helping to offset lower domestic food service consumption that's still suffering from the impact of the COVID-19 pandemic. For more analysis by Vitaliano on commercial use, dairy trade, milk production, product inventories, prices and margins, click here to read the report.
The first day of the joint annual meeting of the National Dairy Board, NMPF and United Dairy Industry Association was held virtually on Oct. 27.
Sessions held the first day included a panel discussion featuring farmer leaders of Dairy Management Inc. (DMI), NMPF and the U.S. Dairy Export Council (USDEC), looking back at 2020 results and lesson learned. David Wasserman, with The Cook Political report, provided a forecast ahead of the 2020 local, state and federal elections. NMPF also will hold a "town hall" session where senior staff will share updates and answer questions regarding key policy issues that affect dairy farmers and U.S. dairy.
Links to videos of opening day town hall sessions are available here.
Direct payments to U.S. dairy farmers through both versions of the Coronavirus Food Assistance Program (CFAP) topped $2.55 billion as of Oct. 26.
CFAP 1 payments totaled $1.766 billion to 24,519 applicants. The application period closed Sept. 11.


CFAP 2 payments totaled $790 million to 14,136 applicants. Direct payments under CFAP will equal $1.20 per hundredweight (cwt) on eligible milk production for the last nine months of 2020. The sign-up period is open through Dec. 11, 2020, at USDA FSA county offices. CFAP 2 is considered a separate program and requires a separate sign-up, even if the producer signed up for and received payment under CFAP 1. Producers who did not sign up for CFAP 1 are eligible to sign up for CFAP 2.
Progressive Dairy frequently provides updates on COVID-19 news and resources on a special webpage.
News posted on Oct. 28 covers:
New Small Business Administration information on Paycheck Protection Program (PPP) loans obligations if a recipient business ownership has changed
States: Minnesota is offering more COVID-19 aid to agricultural enterprises; Pennsylvania is planning a dairy conference call.
Several dairy-related events are going virtual, including the Northeast Operations Managers Conference and the New York Ag Workforce Roadshow.
There's also archived information; a comprehensive list of other state, regional and national resources; and helpful articles previously appearing on the Progressive Dairy website.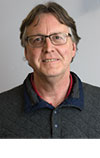 Dave Natzke

Editor
Progressive Dairy