Digest Highlights
The FDA updated information on food test results related to per- and polyfluoroalkyl substances (PFAS) contamination. The agency also announced it was making scientifically validated methods for testing 16 types of PFAS in a variety of food groups.
The FDA's Total Diet Study, initiated in 2017, tested samples of foods representative of the diets that the average consumer might eat and that are not associated with known environmental contamination. The tests were reevaluated for reliability, and the FDA said follow-up test results revealed the earlier test may have had several false positives.
Although the overall test results showed a decline in the number of produce samples testing positive for PFAS, contamination in milk samples from two farms where PFAS was detected in groundwater still had levels determined to be health concerns by FDA.
The new testing method involves liquid chromatography-tandem mass spectrometry and is approved for detecting 16 PFAS substances in milk, bread, lettuce and fish.
PFAS are a family of human-made chemicals that are found in a wide range of products used by consumers and industry. There are nearly 5,000 types of PFAS. Many PFAS are resistant to grease, oil, water and heat, and can remain intact in the environment means over time.
Read: PFAS: Emerging contaminant, evolving concerns for dairy.
The USDA's Agricultural Marketing Service (AMS) awarded bids for the delivery of string cheese and opened bid periods for other dairy products for distribution in domestic feeding programs.
Two bids for 604,800 pounds of mozzarella string cheese were accepted for delivery in January-March 2020. The price range of the accepted bids was $2.46 to $2.61 per pound.
Bids for 74,500 pounds of salted butter for delivery in January-March 2019 will be accepted until Nov. 13, and bids for more than 10 million pounds of ultra-high-temperature (UHT) skim (1%) products will be accepted until Nov. 19.
McDonald's USA will launch nationwide sales of a reduced-sugar, low-fat chocolate milk in January. The new formulation has 25% less sugar than McDonald's previous chocolate milk and is no longer a fat-free product.
Support for reformulation of McDonald's chocolate milk came from dairy scientists funded through the national dairy checkoff program. Dairy Management Inc. (DMI), which manages the checkoff, has had a partnership with McDonald's since 2009, providing on-site support and other resources.
"Chocolate milk has been a longtime customer favorite at McDonald's, and U.S. dairy farmers are glad to see the chain roll out a great-tasting chocolate milk that has even more nutritional benefits than previously," said Pennsylvania dairy farmer Marilyn Hershey, who serves as chair of DMI. "This is a great example of a food service leader listening and responding to customer demand. It also benefits dairy farmers because McDonald's will offer an improved milk product to millions of customers, which could lead to similar changes at other restaurants."
A House proposal extends hours-of-service regulations for haulers of livestock, milk and other perishable agricultural products. Introduced by U.S. Reps. Angie Craig (Minnesota) and Lloyd Smucker (Pennsylvania), the Responsible & Efficient Agriculture Destination (TREAD) Act would make it possible for drivers hauling live animals and perishable goods to finish their routes if they are within 150 air miles of their destination. The bill additionally allows this exemption to be utilized year-round rather than only during harvesting seasons.
The USDA has extended the deadline for organizations to submit Milk Donation Reimbursement Program plans for both fiscal years 2019 and 2020, until Dec. 6. The original deadline was Nov. 6.
Under the program, approved in the 2018 Farm Bill, eligible dairy organizations partner with nonprofit organizations that distribute food to low-income individuals. Those partnerships may apply for and receive limited reimbursements to cover expenses related to certain fluid milk product donations.
An eligible dairy organization is a dairy farmer, either individually or as part of a cooperative, or a dairy processor that incurs qualified expenses by accounting to a Federal Milk Marketing Order (FMMO) pool for fluid milk product donations. The reimbursements will offset a portion of the raw milk cost for milk donated to food assistance programs.
Milk Donation and Distribution Plans submitted for fiscal year 2019 can reflect donations made from Oct. 1, 2018, through Sept. 30, 2019. After approval, partnerships will then be able to submit specific information to obtain retroactive reimbursement claims. Plans for fiscal year 2019 and fiscal year 2020 will be approved by Jan. 22, 2020.
Details about program eligibility and participation are available at the USDA AMS website.
Congress directed the USDA to develop the program to reduce food waste and provide nutrition assistance to low-income individuals. Congress authorized $9 million for the program in fiscal year 2019 and $5 million per fiscal year thereafter.
The Foremost Farms USA board named Greg Schlafer as the Upper Midwest dairy cooperative's president and CEO, effective Dec. 2. He succeeds Michael Doyle, who retired.
Schlafer has more than 25 years of experience in the food industry, most recently as vice president of food group sales and marketing at J.R. Simplot Company. Previous experience includes leadership roles at Lamb Weston, a division of ConAgra Foods, and General Mills.
A battle over a rewrite of Wisconsin regulations affecting siting of concentrated animal feeding operation (CAFO) is escalating.
The Wisconsin Department of Agriculture, Trade and Consumer Protection (DATCP) board was scheduled to vote on proposed changes to the rule (ATCP 51) at its meeting set for Nov. 7. However, late last week, DATCP Secretary-Designee Brad Pfaff announced the agency had decided to delay bringing the proposed update forward for a vote.
That prompted Wisconsin Farmers Union (WFU) President Darin Von Ruden, a dairy farmer, to ask Pfaff to reconsider the delay. Von Ruden linked the delay to an earlier threat to reject approval of Pfaff as state ag secretary by Wisconsin Senate Majority Leader Scott Fitzgerald, a Republican. Pfaff was named to the post by Wisconsin Gov. Tony Evers, a Democrat, and has been serving as secretary-designee for several months. The state Senate was scheduled to vote on Pfaff's appointment on Nov. 5.
Editor's note: On Nov. 5, the Senate voted down DATCP secretary-designee Pfaff's appointment in a 14-19 party-line vote.
"To scrap the rules now is to ignore the input of hundreds of citizens who participated in the public comment process, not to mention the hundreds of hours invested by technical review committee members in 2010, 2014 and again in 2018 to make science-based recommendations for improving the rules. To abandon the revisions now at the 11th hour is a colossal waste of government resources. It's time for these rules to go forward," Von Ruden said in a statement released by WFU.
One Wisconsin organization urged that politics be put aside.
"Our dairy farmers are being battered by a perfect storm of challenges, from low milk prices in recent years and extreme weather conditions to shifting regulations and trade disruptions," according to a statement released by the Dairy Business Association. "What we desperately need is certainty and stability, not a political fight. DBA supported Mr. Pfaff's appointment at the outset, and we see no reason to change that position now. At this critical moment for Wisconsin's dairy community, the right thing to do is to keep him in place."
Wisconsin Dairy Alliance (WDA) President Cindy Leitner said any delays in implementing ATCP 51 didn't go far enough, instead calling for outright rejection by the DATCP board.
"These proposed changes would have a devastating impact on the struggling dairy industry in Wisconsin," she said. "The dairy industry has been sounding the alarm bells on these rule revisions for months, and DATCP simply ignored us."
WDA's concerns, outlined in a letter from 20 Wisconsin agricultural organizations to the DATCP board, include manure storage setbacks and permit fees.
Hiland Dairy released festive small-batch holiday milk flavors. Flavors include custard, pumpkin spice eggnog, traditional eggnog, chocolate mint, sugar cookie and maple pecan.
Headquartered in Springfield, Missouri, farmer-owned Hiland Dairy operates plants in Arkansas, Kansas, Nebraska, Oklahoma and Texas, producing ice cream, milk, butter, cottage cheese, sour cream, dips and eggnog.
Horizon Organic introduced "Growing Years," a new whole milk created for children ages 1 to 5.
According to the company, the product was developed in partnership with pediatricians. "Growing Years" contains docosahexaenoic acid (DHA) omega-3 fat to support brain health, choline to transport DHA in the body, prebiotics and vitamin D, and calcium.
Horizon Organic became a brand of Danone North America in 2017, contracting milk production with nearly 600 family farmers across the U.S.
The Minnesota Milk Producers Association 2019 Producer of the Year is Miron Farm, Hugo, Minnesota.
Established in 1887, the family now milks 120 cows and farms 800 acres of crops. The Miron Farm includes Fran and Mary Ann Miron, their sons Paul and Andrew Miron, as well as their families.
Miron Farm was selected based on their extensive involvement with their urban neighbors and the agricultural community. Involvement includes Fran serving on the Hugo city council, 16 years as the mayor of Hugo, Minnesota Farm Bureau Federation board and as a Washington County commissioner. Several family members are involved in local dairy promotion, Dairy Herd Improvement and Farm Bureau boards. This fall, Miron Farm hosted 2,000 people at the Washington County Breakfast on the Farm.
As the Producer of the Year, the family receives a scholarship toward educational programming, a trip to the Minnesota Milk Dairy Conference and Expo, and a framed and matted art print. The farm family will receive the award Dec. 3, during the Minnesota Milk Dairy Conference and Expo.
Pennsylvania's Center for Dairy Excellence (CDE) launched a new online tool allowing users to see how the dairy industry's $12 billion economic impact is distributed across each of 67 counties.
In the form of an interactive map, the tool shares the number of farms, cows, jobs, herd size and economic impact dairy provides for each county. Data is based on the 2017 National Agricultural Statistics Service (NASS) Agricultural Census.
"Dairy businesses create more than 52,000 jobs and spend about 85 percent of their income locally, so our communities are stronger because of the many contributions dairy farms provide," said Jayne Sebright, CDE executive director.
Money is available to Minnesota livestock producers to help prevent wolf attacks. Wolf-Livestock Conflict Prevention Grants totaling $60,000 can be used to provide reimbursement for costs of approved practices to prevent wolf-livestock conflicts, including:
Purchase of guard animals
Veterinary costs for guard animals
Installation of wolf barriers which may include pens, fladry and fencing
Installation of wolf-deterring lights and alarms
Calving or lambing shelters
Other measures demonstrated to effectively reduce wolf-livestock conflicts
Eligible producers must live within an area designated as the Minnesota's wolf range. Applications are due Jan. 31, 2020, to the Minnesota Department of Agriculture (MDA).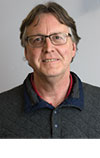 Dave Natzke

Editor
Progressive Dairy