Digest Highlights
U.S. Secretary of Agriculture Sonny Perdue announced the USDA will purchase an additional $1.5 billion worth of food for nationwide distribution through the Farmers to Families Food Box Program. In the announcement, the USDA emphasized that other hard, semifirm or semisoft cheese (e.g., blue, brick, colby, Edam, Gorgonzola, Gouda, Gruyere, Monterey Jack, Muenster, Parmesan, provolone and Romano) are acceptable in addition to cheddar and other cheeses specified in the solicitation.
The additional funding for the program was included in the COVID-19 relief package signed into law on Dec. 27, 2020.
In this fifth round of purchases, the USDA will again purchase combination boxes to ensure all involved recipient organizations have access to fresh produce, dairy products, fluid milk and meat products. Seafood products will also be included in this round. Solicitations will be issued to over 240 organizations that have previously received basic ordering agreements (BOA). Contract awards are expected to be made by Jan. 19, with food deliveries beginning shortly after awards are issued and continue through the end of April.
Through Jan. 4, 2021, the USDA had distributed more than 132 million food boxes since the program was launched last April.
In addition to announcing another round of Farmers to Families Food Box distribution, the USDA opened bidding periods on two separate "Section 32" solicitations for fluid milk for federal food and nutrition assistance programs.
Combined, the two solicitations total nearly 3.35 million gallons of 1%, 2% and whole milk in half-gallon and gallon containers. Delivery is scheduled to multiple locations between Feb. 22-March 31, 2021. Bids must be submitted by Jan. 15, with contracts to be awarded on Jan. 25.
On Jan. 7, the USDA announced an additional solicitation under Section 32 provisions. This request seeks bids for more than 5.2 million pounds of salted print butter in 1-pound packages for delivery between Feb. 16 and Mar. 31. Bids will be awarded on Jan. 21.
Expressing disappointment that the 2020-25 Dietary Guidelines for Americans (DGA) failed to include fuller-fat dairy options, the head of Edge Dairy Farmer Cooperative called on Congress to help broaden the milk options children have in school.
The 2020-25 DGA were released on Dec. 29, 2020, largely maintaining dairy's recommendations with the previous version.
"Edge welcomes the continued recognition of the importance of dairy in the daily diet with the release of the 2020-2025 Dietary Guidelines for Americans," said Brody Stapel, president of Edge and a Wisconsin dairy farmer. "Unfortunately, the agencies and scientific review committee missed an opportunity to address and include the newer, available science on the nutritional benefits from fuller-fat dairy and a wider array of products. The DGA directs important nutritional and feeding programs in our schools and our communities, like the school lunch program. The lack of recognition of the nutritional benefits from fuller-fat dairy in the new guidelines will continue to hinder the availability of these food options in our schools. We call on Congress to help support the efforts to broaden the flexibility for milk allowed in the school lunch program."
Miquela Hanselman, regulatory affairs manager with the National Milk Producers Federation (NMPF), said the 2020-25 DGA benefits dairy, even though more work needs to be done.
"Dairy is in a good place," Hanselman said in a recent NMPF Dairy Defined podcast. "Three servings of low-fat and non-fat dairy are continued to be recommended in the healthy U.S. and vegetarian diets, and dairy remained its own group. In addition, dairy was recognized as a source of underconsumed nutrients, which are also known as nutrients of public health concern."
The index of Global Dairy Trade (GDT) dairy product prices rose 3.9% in the latest auction, held Jan. 5. A price summary of individual product categories follows:
Skim milk powder was up 4.1% to $3,044 per metric ton (MT).
Butter was up 7.2% to $4,526 per MT.
Whole milk powder was up 3.1% to $3,306 per MT.
Cheddar cheese was up 5% to $4,078 per MT.
The next GDT auction is Jan. 19, 2021.
The USDA Farm Service Agency (FSA) will hold a sign-up period, Jan. 6-March 5, for the Quality Loss Adjustment (QLA) program. The new program provides assistance to producers who suffered eligible crop quality losses due to natural disasters occurring in 2018 and 2019. Forage crop-quality losses are eligible for payments. More information on QLA eligibility and payments can be found here.


New York's Farm Labor Wage Board delayed consideration of a request to lower the state's 60-hour farm labor overtime threshold. Under the Farm Laborers Fair Labor Practices Act, signed into law in 2019 and effective on Jan. 1, 2020, New York farm laborers became entitled to overtime pay for any work performed in excess of 60 hours per week and for work performed on their designated day of rest. As part of that act, the New York State Department of Labor was required to convene a board to hold hearings and make recommendations related to overtime payments, including the potential of lowering hourly thresholds.


The head of the North American Meat Institute, Julie Ann Potts, praised an advisory recommending meat and poultry workers should be among those next in line for COVID-19 vaccinations after health care workers and those in long-term care facilities. The Centers for Disease Control and Prevention's (CDC) Advisory Committee on Immunization Priority (ACIP) issued the advisory in late December.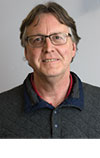 Dave Natzke

Editor
Progressive Dairy