Digest Highlights
Finally some good news from global markets: The index of Global Dairy Trade (GDT) dairy product prices rose 2.2 percent during the auction held Dec. 4, marking the first increase in six months.
With the exception of cheddar cheese, prices for most major product categories were higher:
Skim milk powder was up 0.3 percent to $1,970 per metric ton (MT).
Butter was up 2.7 percent to $3,745 per MT.
Whole milk powder was up 2.5 percent to $2,667 per MT.
Cheddar cheese price was down 2.2 percent to $3,184 per MT.
The next GDT auction is Dec. 18.
U.S. cull cow prices remained at eight-year lows in October, according to the USDA National Ag Statistics Service Ag Prices report.
October 2018 cull cow prices (beef and dairy combined) averaged $57.80 per hundredweight (cwt), down $3 from September and $7.60 per cwt less than October 2017.
The October 2018 average is the lowest since December 2010.
Year-to-date, the cull cow price average is $64.62 per cwt, down $6.31 per cwt from January-October 2017.
Read also: Cow culling at three-decade high; additional sales requirements coming
August 2018 "mailbox" milk prices for selected reporting areas in all Federal Milk Marketing Order (FMMO) areas averaged $15.37 per cwt, up 48 cents from the July 2018 average, but down $2.28 per cwt from the August 2017 average. Mailbox prices in August 2018 ranged from a high of $17.72 in the Florida reporting area to $13.34 in the New Mexico reporting area.
The mailbox price approximates the net price received by dairy farmers for milk after adding any premiums and deducting costs associated with hauling and marketing.
Through the first eight months of 2018 (Table 1), the average all FMMO mailbox price was about $1.29 per cwt less than the same period in 2017. For those with a longer memory, average mailbox prices were running $7.41 per cwt less than the record highs of 2014.
So far in 2018, New Mexico and Michigan dairy producers have seen mailbox milk price averages under $13.75 per cwt.
Preliminary estimates indicate October U.S. milk production rose less than 1 percent compared to a year earlier, but much of that increase was processed in cheese vats.
Through the first 10 months of 2018, total cheese production was estimated at 10.7 billion pounds, up 2.5 percent from January-October 2017. Year-to-date butter production, at 1.57 billion pounds, is up 2.7 percent.
A summary of October 2018 dairy product production compared to the previous month and year follows:
Total cheese output (excluding cottage cheese) was 1.12 billion pounds, 3 percent above October 2017 and 6.1 percent above September 2018.


Italian-type cheese production totaled 471 million pounds, 3.5 percent above October 2017 and 4.4 percent above September 2018.


American-type cheese production totaled 433 million pounds, 0.7 percent above October 2017 and 3.9 percent above September 2018.


Butter production was 144 million pounds, 0.3 percent below October 2017 but 7 percent above September 2018.


Compared to the same month a year earlier:


Nonfat dry milk production was 125 million pounds, down 14 percent.


Skim milk powders production was 37.5 million pounds, up 44 percent.


Dry whey production was 87 million pounds, up 8 percent.


Whey protein concentrate production was 41 million pounds, up 1 percent.
The Wisconsin Farm Bureau wrapped up their 99th annual conference on Dec. 3, approving an amended resolution to "consider" a dairy supply management system.
The organization's resolution and business meeting was highlighted by a "robust dairy policy discussion" on a resolution calling for the development of a supply management system. The amended and adopted wording was: "We are willing to consider a dairy supply management system."
Resolutions were submitted by delegates as part of a grassroots policy development process. Delegates also were adamant that Farm Bureau should have a seat at the table to discuss all options for the dairy industry; expressed support for revising the Federal Milk Marketing Order system; supported a differentiation between lab-grown meat and milk versus conventionally produced agriculture products; and agreed that milk from mammals should be the only product eligible to use standardized dairy labeling terms.
Members of the Minnesota Milk Producers Association elected two new directors and two new executive committee members at their 2018 annual meeting, held Nov. 27-29 in Welch, Minnesota. The meeting was held in conjunction with the Minnesota Milk Conference and Expo.
Newly elected members to the board were Ron Miller of Enchanted Dairy, Little Falls, and Paul Daley of Daley Farms LLP, Pine Island. Re-elected were Garrett Luthens of Skyview Dairy, Hutchinson, and Shelly DePestel of Daley Farms of Lewiston LLP, Lewiston.
Elected to the executive committee were: president – Dave Buck, Bucks Unlimited, Goodhue; vice president – Shelly DePestel, Daley Farms of Lewiston LLP; secretary – Bob Dombeck, Sandhill Dairy Inc., Perham; and treasurer – Rick Smith of Blue Edge Dairy, Adams.
Continuing board members include Aaron Vogt, Vogt Dairy, Sauk Centre; Kindra Carlson, Carlson Dairy, Pennock; Kristine Spadgenske, Spadgenske Dairy, Menahga; Marianne Peterson, J.M. Peterson Farms, Pine City; Pat Lunemann, Twin Eagle Dairy, Clarissa; Tom Sedgeman, Sedgeman Dairy, Sauk Centre; and Rod Schulze, Schulze Dairy LLC, Holland.
The deadline for nominations to serve on the National Fluid Milk Processor Promotion Board is Dec. 28, 2018.
The USDA will accept nominations for board representation in four geographic areas covering: Region 1 (Connecticut, Maine, Massachusetts, New Hampshire, Rhode Island and Vermont); Region 4 (Georgia, North Carolina and South Carolina); Region 7 (Michigan, Minnesota, North Dakota, South Dakota and Wisconsin); and Region 10 (Texas).
Nominees are also being sought for two at-large positions: at least one must be an active owner or employee of a fluid milk processor; and the other can be a fluid milk processor or a member of the general public.
Those named to the board will succeed members whose terms expire on June 30, 2019. Newly appointed members will serve three-year terms from July 1, 2019, through June 30, 2022.
To nominate an individual, submit a copy of the nomination form and a signed background form for each nominee to: Emily DeBord, Promotion, Research and Planning Division, Dairy Program, AMS, USDA, 1400 Independence Ave., S.W., Stop 0233, Room 2958-S, Washington, D.C. 20250-0233.
Nominating forms and more information is available via email, on the AMS website or by calling (202) 720-5567.
Originally announced in October, Saputo Inc. completed its acquisition of F&A Dairy Products, including cheese manufacturing facilities in Las Cruces, New Mexico, and Dresser, Wisconsin. The purchase price was announced at $85 million ($ U.S., or approximately $111 million in Canadian dollars).
F&A Dairy Products manufactures a variety of natural cheeses, including mozzarella and provolone, which are distributed in the U.S. and Mexico. F&A Dairy Products reported 12-month revenues of $163 million ($ U.S., or approximately $212 million in Canadian dollars) for the period ending Aug. 31, 2018.
Saputo ranks as one of the 10 largest dairy processors in the world, is the largest cheese manufacturer in Canada, the top dairy processor in Australia and the second largest dairy processor in Argentina. In the U.S., Saputo ranks among the top three cheese producers and is one of the largest producers of extended shelf-life and cultured dairy products.
Chobani LLC announced major expansion in yogurt products for children with the launch of Chobani "Gimmies," a new line of Greek yogurt snacks. The platform includes 13 new flavors in a variety of products, including Chobani's Crunch, Milkshake, Tube and Pouch lines.
Chobani is the second largest yogurt manufacturer in the U.S., with manufacturing plants in New Berlin, New York, Twin Falls, Idaho, and South Victoria, Australia.
The nonprofit GENYOUth organization held its annual gala, raising more than $2 million to help support youth wellness programs such as Fuel Up to Play 60 (FUTP 60). This year's event, held Nov. 27, in New York, New York, was themed "Everyday Superheroes."
"GENYOUth is the absolute right program for dairy farmers to be involved with," said Marilyn Hershey, a Pennsylvania dairy farmer and chair of Dairy Management Inc., which manages the national dairy checkoff. "Its annual gala raises funds that support dairy farmers' youth wellness programs. This follows our checkoff strategy of working with others who share our goals and can bring their resources to the table to extend our commitment."
FUTP 60 focuses on improving nutrition and physical activity in schools, including the consumption of low-fat and fat-free dairy. One of the nation's largest in-school wellness efforts, it has reached 73,000 schools and 38 million students nationwide since its 2007 launch by National Dairy Council and the National Football League.
Key leaders who have supported FUTP 60 were recognized, including: New York school program adviser Yesenia Pion; Ohio State University professor and pediatrician Dr. Robert Murray; pro football hall of famer Thurman Thomas; and National Dairy Council President Jean Ragalie-Carr. Several FUTP 60 student ambassadors were recognized for their commitment to improving the nutrition and physical activity environment in their schools.
Serving as keynote speakers for the gala were New York Yankees star Aaron Judge, two-time Olympic gold medalist boxer Claressa Shields and former New York Giants wide receiver Victor Cruz, who spoke on a panel moderated by Nate Burleson of the NFL and CBS networks.
PepsiCo was honored with the 2018 Vanguard Award during the event. PepsiCo made it possible to increase access to more than 5 million school breakfast meals around the country and to translate FUTP 60 into Spanish. The company also provided NFL FLAG football kits to more than 27,000 students in summer feeding programs.
The gala, GENYOUth's largest fundraiser of the year, is underwritten through third-party sponsorships, table sales and in-person donations.
The USDA's Grain Inspection, Packers and Stockyards Administration (GIPSA) is no longer a stand-alone agency, according to Ellen Essman, research associate, and Evin Bachelor, law fellow, writing on the Ohio Agricultural Law Blog.
An administrative rule published in the Federal Register on Nov. 29, 2018, relocates GIPSA responsibilities to the USDA's Agricultural Marketing Service (AMS) administrator as part of the Trump administration's ongoing efforts to reorganize the agency.
"The change is not without controversy, as some farmers and agricultural groups argue that the protection of farmers through fair trading practices is antithetical to AMS, an agency responsible for marketing and promoting commodities," according to the Ohio Agricultural Law Blog.
As part of USDA's Marketing and Regulatory Programs, GIPSA is charged with ensuring competitive marketplaces for U.S. agricultural products. Among its responsibilities, GIPSA's Packers and Stockyards Program promotes fair business practices and competitive environments to market livestock, provides payment protection, and guards against deceptive and fraudulent trade practices.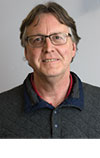 Dave Natzke

Editor
Progressive Dairyman