Digest Highlights
Mounting cases of COVID-19 and a second round of restaurant-related social distancing mandates had consumers headed back to the grocery store during the third week of July. Those shopping trips pushed the value of weekly retail sales of dairy products up 15.3% compared to the comparable week a year earlier. It marked the 20th consecutive week that grocery store dairy sales were double-digit higher than the year before.
The International Dairy Deli Bakery Association (IDDBA) update summarizes Information Resources Inc. (IRI) U.S. grocery store sales data for the week ending July 19. The week's natural cheese sales were up nearly 22% by value and 18% by volume compared with the similar week a year ago. Fluid milk sales were up 8.6% by value and 2.2% by volume; processed cheese sales were up nearly 19% in value and 11% in volume. The higher value versus volume indicates some price inflation.
In several categories, the increase in sales volume outpaced the gain in value. Butter is experiencing deflation, with volume growth up more than 31%, outpacing value growth of nearly 24%; yogurt sales were up 6.6% volume and 5.9% by value. Sales of creams and creamers were up 18% in value and volume, and cream cheese growth topped 20% in both.
In the deli department, random weight deli cheese dollar gains remained in double digits, up 10.9%. Fixed weight cheese had even higher gains, up 21.2%.
Given rising concerns and cases of COVID-19 and mounting economic pressure with many businesses and restaurants dealing with a second wave of social distancing mandates, grocery sales will likely continue to track well ahead of the 2019 baseline for weeks to come, the report concludes.
With just over three weeks left to sign up, the USDA's Coronavirus Food Assistance Program (CFAP) has made about $1.3 billion in direct payments to dairy producers. Applications will be accepted through Aug. 28 at USDA Farm Service Agency (FSA) offices.
Sign-up for the program began May 26. As of Aug. 3, dairy applications processed by FSA offices stood at 22,224, with direct payments totaling just over $1.31 billion. Applicants and payments were up 486 and $20 million, respectively, from the week before.
The top states for CFAP dairy payments as of Aug. 3 were:
1. Wisconsin: $260.9 million – 5,583 applicants
2. California: $193.9 million – 927 applicants
3. New York: $125.4 – 2,445 applicants
4. Minnesota: $80.8 million – 2,304 applicants
5. Pennsylvania: $77.8 million – 2,410 applicants
6. Michigan: $69.6 million – 848 applicants
7. Idaho: $54.6 million – 306 applicants
8. Iowa: $39.4 million – 928 applicants
9. Ohio: $37.9 million – 867 applicants
10. Washington: $37.1 million – 262 applicants
11. Texas: $36.9 million – 278 applicants
Through Aug. 3, dairy represented about 19% of total CFAP payments. In addition to dairy, payments totaled $3.44 billion to livestock producers, $1.79 billion to producers of non-specialty crops and $270 million to producers of specialty crops. Overall, the USDA FSA had approved about $6.82 billion in payments to more than 499,156 agricultural producers.
The USDA split dairy payments into two installments. Producers who already applied should have received the first installment, representing 80% of their maximum total payment. Bill Northey, USDA's undersecretary, said there would be enough money to make the second payment installment by the end of August.
For dairy farmers, the total CFAP payment rate will equal about $6.20 per hundredweight (cwt) on their first-quarter 2020 milk production. The first installment payment equaled $4.71 per cwt on a producer's certified milk production for the first quarter (January-March) of calendar year 2020. The second installment payment is based on a national 1.4% adjustment in milk production (1.014 X first-quarter milk production) multiplied by $1.47 per cwt. Payment caps apply.
Congress is moving toward another round of coronavirus financial assistance for agricultural producers. Read: AFBF analyzes coronavirus stimulus proposals.
The U.S. Department of Justice (DOJ) filed an amicus brief in an anti-trust lawsuit involving northeast U.S. dairy farmers and Dairy Farmers of America (DFA). In the brief filed July 27, DOJ attorneys argue that based on the allegations involved, the Capper-Volstead Act does not serve as a legal shield in DFA's defense.
Originally scheduled for July 1, the trial was postponed due the COVID-19 pandemic. A jury trial is now scheduled to begin on Sept. 30, 2020. Read: Ruling moves DFA lawsuit closer to trial.
In the lawsuit (Sitts v. Dairy Farmers of America Inc., case number 2:16-cv-287), filed in the U.S. District Court/District of Vermont, plaintiffs allege DFA and others conspired to monopsonize milk marketing in the Northeast. (A monopoly is defined as a situation where there is a single supplier of a good or service; a monopsony is defined as a situation where there is a single buyer.)
Plaintiffs involved in the lawsuit include about 115 dairy farmers operating within Federal Milk Marketing Order #1, which covers Vermont, New Hampshire, New York, Massachusetts, Rhode Island, Connecticut, New Jersey, Delaware, Maryland and Virginia. Those farmers opted out of a previous class action lawsuit settlement agreement with DFA.
That class action lawsuit (Allen v. Dairy Farmers of America Inc., case number 5:09-CV-230) was initially filed in 2009 against Dean Foods and DFA. Dean Foods subsequently agreed to a separate $30 million settlement in 2011, and DFA reached a final $50 million settlement agreement in June 2016.
DOJ attorneys also stated that DFA bears the burden of proof that it is protected under the Capper-Volstead Act.
A pilot project in Texas designed to encourage Supplemental Nutrition Assistance Program (SNAP) participants to purchase and consume milk has received a $930,000 boost from the USDA's Food and Nutrition Service (FSN).
Baylor University Collaborative on Hunger and Poverty received the award through a competitive process and will partner with the South Plains Hunger Solutions Coalition and Lowe's Supermarkets to develop and test incentives at local Food King grocery stores in Littlefield, Lubbock and San Angelo, Texas. Once the Healthy Fluid Milk Incentive (HFMI) pilot is operational, shoppers using SNAP benefits at these locations to purchase qualifying fluid milk (pasteurized, unflavored, skim or 1%) will receive a coupon for additional free milk.
The HFMI pilot was established by the 2018 Farm Bill to encourage consumption of milk. The program is expected to be fully operational by May 2021, and incentives will be tested for one year. FNS will conduct an evaluation of the pilot results.
The USDA's Agricultural Marketing Service (AMS) continues to make dairy product purchases for distribution through domestic feeding and nutrition programs. Contracts were recently announced for:
About 567,000 pounds of mozzarella string cheese for delivery between Oct. 1-Dec. 31, 2020 – the bid was accepted from Miceli Dairy Products Company, Cleveland, Ohio.
Public comments on the Dietary Guidelines for Americans Committee's (DGAC) scientific report may be submitted until Aug. 13, according to Miquela Hanselman, manager for regulatory affairs with the National Milk Producers Federation (NMPF). Dairy advocates interested in commenting on the guidelines can utilize the NMPF's call to action website.
The Maine Department of Agriculture, Conservation and Forestry (DACF) detected perfluorooctanesulfonic acid (PFOS) in milk from a central Maine dairy farm that exceeded the state's action threshold of 210 parts per trillion (ppt). Three separate on-farm milk samples taken in late June and early July detected PFOS at 12,700, 14,900 and 32,200 ppt.
Related reading:
PFAS: Emerging contaminant, evolving concerns for dairy
Weekly Digest: FDA updates PFAS testing, contaminated dairies remain concern
The farm's milk was tested as a result of DACF's second round of statewide retail milk testing for per- and poly-fluoroalkyl substances (PFAS). The survey demonstrated 19 of the 20 retail samples returned results that were below the laboratory's reporting limit of 25 ppt. DACF investigated the retail milk sample with a 65.7 ppt result, and with cooperation from the milk processor, was able to trace the source directly back to the farm in central Maine. The farm is no longer producing milk for consumption and is not contributing to the milk supply.
DACF and the Maine Department of Environmental Protection (DEP) are investigating the potential sources of PFOS and other PFAS on the farm. Samples of livestock feed and water have already been collected and submitted for analysis. Additionally, because the farm produces beef, DACF has asked the Maine Center for Disease Control and Prevention (CDC) to develop a PFOS action threshold for beef. The farm may not currently sell its cattle or any beef products.
DACF is working collaboratively to research, develop and implement PFAS response strategies with other state and federal agencies, local governments, industry organizations and other stakeholders. DACF is advocating for additional sources of federal funding and support to assist farmers who face financial hardship from lost production caused by PFAS contamination. DACF is conducting its next retail milk test this fall.
Both the Senate and House versions of 2021 Department of Defense appropriations bills contained funding for PFAS regulation and cleanup.
PFAS are a large group of human-made fluorinated chemicals that became widely used in household products and industrial settings as early as the 1950s. There are over 4,000 compounds that have been identified as PFAS to date, including PFOS.
Gov. Andrew Cuomo signed legislation authorizing the manufacture and sale of ice cream and other frozen desserts made with liquor in New York.
The measure limits the percentage of alcohol in ice cream to not more than 5% by volume and would require the same product labeling and warning statements similar to confectionary that contain wine, beer or cider.
The addition of wine, beer and cider to certain specialty ice creams was previously allowed.
Proponents say the measure will help New York's dairy farmers, liquor and craft beverage producers, dairy processors and manufacturers, food retailers and restaurants meet the increasing consumer demand for these new and innovative products.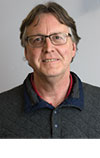 Dave Natzke

Editor
Progressive Dairy