Digest Highlights
With schools back in session, August 2019 fluid milk sales volume rebounded from summer lulls but still trailed year-ago levels.
• At more than 3.87 billion pounds, overall August 2019 sales of packaged conventional and organic fluid milk were at their highest since May. However, monthly sales were down 1.9% compared to a year earlier. January-August 2019 sales were estimated at 30.43 billion pounds, down 1.8%.
• August sales of conventional products totaled 3.66 billion pounds, down 1.7% from the previous year. Year-to-date sales totaled 28.77 billion pounds, also down 1.7%. In the conventional category, August sales of whole milk were up 0.8%, at 1.29 billion pounds; year-to-date sales totaled 10 billion pounds, up 1.1%. At 498 million pounds, year-to-date flavored whole milk sales were up 11%.
• August sales of organic products, at 208 million pounds, were down 6.6% from a year earlier. Year-to-date, organic sales totaled 1.66 billion pounds, down 3.8%. Organic products represented about 5.4% of total sales in August and year-to-date.
The U.S. figures represent consumption of fluid milk products in federal milk marketing order (FMMO) areas and California (now a part of the FMMO system), which account for approximately 92% of total fluid milk sales in the U.S. Sales outlets include food stores, convenience stores, warehouse stores/wholesale clubs, non-food stores, schools, the foodservice industry and home delivery.
The index of Global Dairy Trade (GDT) dairy product prices saw little change during the latest auction, Oct. 15. The overall index increased just 0.5%, as prices for all major product categories were mixed:
Skim milk powder was up 2.4%, to $2,743 per metric ton (MT).
Cheddar cheese was down 2.2%, to $3,636 per MT.
Butter was down 0.4%, to $4,105 per MT.
Whole milk powder was unchanged at $3,133 per MT.
The next GDT auction is Nov. 5, 2019.
Texas dairy farmer Larry Hancock was elected chair of the U.S. Dairy Export Council (USDEC) board at the organization's meeting in Chicago, Oct. 15.
Along with his wife, Pam, and their two children, Hancock runs a 4,200-cow dairy farm in Muleshoe, Texas, about 70 miles northwest of Lubbock.
Hancock has also served the dairy industry in a variety of leadership roles, including treasurer of Dairy Management Inc., USDEC's parent organization, and also as a board member of the United Dairy Industry Association.
Hancock also serves on boards for Dairy Farmers of America cooperative and Dairy Max, a checkoff-funded organization that represents farmers in the south central and southwestern U.S.
Hancock succeeds Paul Rovey of Gilbert, Arizona, who retired after serving seven years as chair and 11 years as vice-chair of the USDEC. Rovey has been given the honorary title of chairman emeritus.
When Rovey was elected USDEC's vice-chairman in 2001, annual U.S. dairy exports were $1.1 billion. As of last year, the value of exports had more than quadrupled to $5.6 billion, and export volume represented 15.8% of all milk produced (on a milk-solids equivalent).
With funding from the dairy checkoff program, USDEC is a nonprofit, independent membership organization that represents the global trade interests of U.S. dairy producers, proprietary processors and cooperatives, ingredient suppliers and export traders.
Idaho Milk Products celebrated the completion of a $30 million expansion and addition of a new research and development facility.
Equipment in the research and development facility will enable the company to work on and test ready-to-drink beverages, yogurts, ready-to-mix products, ice cream, protein bars, retort processing and more, in an effort to expand new product formulations to meet customer needs and keep up with product trends.
The project also included investments in new equipment and automation, and expanded warehouse capacity, according to CEO Daragh Maccabee. Milk handling capacity has been increased by one-third, boosting processing capabilities by an additional 1 million pounds of milk per day.
Owned by local Idaho dairy farmers, Idaho Milk Products is a privately held, vertically integrated milk processor, supplying milk protein concentrate, milk permeate and cream derivatives to customers around the globe.
A partnership between Maryland & Virginia Milk Producers Cooperative, Nestlé USA and the Alliance for the Chesapeake Bay has received a $200,000 grant from the National Fish and Wildlife Federation. The grant will help fund a farmer-led sustainability project and its environmental conservation cost-share program, according to Lindsay Reames, director of sustainability and external relations for Maryland & Virginia Milk Producers Cooperative.
Nestlé USA, which sources milk and dairy ingredients from Maryland & Virginia Milk Producers Cooperative, is also contributing to the financial support.
The project partners will identify and fund conservation projects designed to improve the environmental footprint of six dairy farms owned by members of Maryland & Virginia Milk Producers Cooperative, who all farm within the Chesapeake Bay Watershed. They will receive cost-share funds to review and implement individual conservation, nutrient management and other resource management plans.
The participating farms will also complete the FARM (Farmers Assuring Responsible Management) Environmental Stewardship on-farm assessment. The resulting data from the assessment will help establish goals to reduce greenhouse gas emissions.
The project has outreach components, with plans to develop continuing education materials and trainings for fellow farmers and their employees. It will also document farmers' environmental stewardship, animal care and workforce development practices under the newly released FARM 4.0 guidelines to address growing consumer interest in those areas.
Farmer members of Maryland & Virginia Milk Producers Cooperative are located from Pennsylvania to Georgia and produce about 3 billion pounds of milk annually. Nestlé USA is part of Nestlé S.A., based in Switzerland, and had 2018 sales of $9.7 billion.
Harold Friedly Jr. was recently named the market administrator for the Southeast and Florida Federal Milk Marketing Orders (FMMO). He will also continue to serve as the Appalachian FMMO market administrator, a position he has held since July 2003.
Shawn Boockoff, who served as the acting market administrator for the Southeast and Florida orders, was named the Northeast FMMO market administrator in September.
Bloom Energy and California Bioenergy LLC (CalBio) will collaborate on what the companies say will be the first commercial project to generate non-combusted electricity from dairy waste to power electric vehicles.
The collaboration combines CalBio's dairy digester technology and Bloom Energy's solid oxide fuel cell technology. CalBio digesters capture biogas, primarily consisting of methane, released from the anaerobic decomposition of dairy manure. CalBio's technology also separates hydrogen sulfide from the biogas. The biogas is then converted to renewable electricity in a Bloom Energy Server through an electrochemical process. Once generated, all of the renewable electricity can be transmitted via the electric grid to electric vehicle charging stations throughout California.
Small and large dairies deploying the new CalBio-Bloom Energy biogas solution will be eligible to apply for grants from the California Department of Food and Agriculture.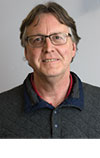 Dave Natzke

Editor
Progressive Dairy