Digest Highlights
An antitrust lawsuit involving Northeast U.S. dairy farmers and Dairy Farmers of America (DFA) will stretch into a second decade.
In a ruling on Sept. 27, U.S. District Judge Christina Reiss, in the U.S. District Court for the District of Vermont, partially denied DFA motions for summary judgment, allowing the case to proceed to trial. No trial date has been set; a pre-trial conference is set for Nov. 14.
In the lawsuit (Sitts v. Dairy Farmers of America Inc., case no. 2:16-cv-287), plaintiffs allege DFA and others conspired to monopsonize milk marketing in the Northeast. (A monopoly is defined as a situation where there is a single supplier of a good or service; a monopsony is defined as a situation where there is a single buyer.)
Plaintiffs involved in the lawsuit include about 115 dairy farmers operating within Federal Milk Marketing Order #1, which covers Vermont, New Hampshire, New York, Massachusetts, Rhode Island, Connecticut, New Jersey, Delaware, Maryland and Virginia. Those farmers opted out of a previous class action lawsuit settlement agreement with DFA.
That class action lawsuit (Allen v. Dairy Farmers of America Inc., case no. 5:09-CV-230) was initially filed in 2009 against Dean Foods and DFA. Dean Foods subsequently agreed to a separate $30 million settlement in 2011, and DFA reached a $50 million settlement agreement in late 2014. However, Judge Reiss rejected the original DFA settlement, and a final agreement, with few changes from the original, was approved in June of 2016.
In a statement in response to the ruling, DFA said: "As a dairy-farmer-owned cooperative, we exist for the sole purpose of bringing value to our family farm-owners. We believe the allegations in this case are without merit and look forward to presenting the actual facts in future proceedings.
"It is unfortunate that a small group of disgruntled dairy farmers want to blame the dairy-farm owners of DFA for the low price of milk, which has resulted from many years of oversupply in the industry."
United Dairymen of Arizona (UDA) and Royal FrieslandCampina are partnering in a joint venture to produce lactoferrin. The joint venture will be located in UDA's dairy processing facilities in Tempe, Arizona.
Lactoferrin is a human- and cow-milk-based multifunctional protein and is used in the production of infant formula. A number of studies have shown several potential health benefits of lactoferrin, including anti-bacterial and anti-inflammatory activity.
According to Sjoerd van Sprang, spokesperson for FrieslandCampina, about 1.7 million pounds of UDA producer milk will be processed per day, with capacity to produce 10 tons of lactoferrin per year.
Once the lactoferrin is separated from milk utilizing ultrafiltration, the remaining milk components can be further processed into other dairy products. UDA produces nonfat dry milk, milk protein concentrate, cream, butter, skim milk, condensed skim milk and lactose powder.
Headquartered in Tempe, Arizona, UDA is a family-owned dairy cooperative formed in 1960. Membership includes about 74 farms averaging 2,700 cows per dairy. FrieslandCampina is headquartered in Amersfoort, the Netherlands, and has facilities in 34 countries.
Following up on previous USDA data showing U.S. per capita dairy consumption rose slightly in 2018, additional information indicates Americans are consuming more cheese.
Making up for the decline in fluid milk consumption, 2018 per capita U.S. cheese consumption was a record 38.15 pounds, up 0.9 pounds (2.4%) from 2017 and the 10th consecutive year consumption has increased. Per capita cheese consumption has now increased more than 9 pounds since 1999.
Thanks to the growth in cheese consumption, 2018 U.S. per capita consumption of dairy products (on a milk-equivalent, milkfat basis) increased 1 pound from the 2017's revised estimate to 646 pounds.
(Read: The 'death of dairy' is greatly exaggerated.)
Within the cheese category, per capita Italian cheese consumption was a record 15.64 pounds in 2018, up more than 0.5 pound from 2017. Mozzarella consumption was a record-high 12.15 pounds per person, with consumption of other Italian cheeses at 3.49 pounds.
In 2018, per capita consumption of American-type cheese totaled a record 15.38 pounds. Within the American cheese category, per capita cheddar consumption was 11.20 pounds, with other American-type cheeses (colby, washed curd, stirred curd and Monterey Jack) at 4.18 pounds.
Among other types of cheeses, consumption of blue and Gorgonzola, Swiss, Muenster and Hispanic varieties all posted small gains in 2018.
Dean Foods announced it is ending its long-term membership in the International Dairy Foods Association (IDFA), saying the dairy processor trade organization has failed to take a strong stance on labels involving plant-based dairy alternatives.
IDFA, based in Washington, D.C., represents the nation's dairy manufacturing and marketing industry. Its membership includes companies processing about 90% of the milk, cheese, ice cream, yogurt, cultured products and dairy ingredients produced and marketed in the U.S.
Following is a statement released by Anne Divjak, Dean's vice president of government relations and external communications:
"Dean Foods has been a strong supporter of the International Dairy Foods Association (IDFA) for many years, however, we have reached a point where one of our key priorities is no longer shared by the entire IDFA organization. More specifically, as one of the largest dairy processors in the country, we are proud of the role we play in providing one of the most nutritious products in the grocery store – milk – to consumers around the nation. With this in mind, we believe it is wrong that many plant-based products are currently marketed using milk's good name yet are lacking several of the inherent nutrients of their dairy counterparts. Unfortunately, IDFA has been unable to reach consensus and take a stance on this important issue.
"As a result, we have decided that we can no longer financially support an organization that is not behind one of our core priorities. We'll instead divert our advocacy resources to pursuing accurate product labeling for the benefit of the dairy industry, including farmers, processors and consumers around the country. We have appreciated IDFA's support over the years and wish the organization and its member companies the best."
In testimony presented to FDA in January 2019, IDFA cited numerous studies related to consumer perceptions of plant-based dairy alternatives.
Among studies cited was a survey by the International Food Information Council (IFIC) Foundation, the results of which showed a low level of consumer confusion over nomenclature and basic differences between dairy and plant-based products.
"Dean Foods has been an important member of IDFA and we wish them well," said Matt Herrick, IDFA senior vice president. "Departures from IDFA are very rare. More than 30 companies joined as members in 2019 alone thanks to a more inclusive association that represents and engages all segments of the growing dairy industry, from milk, yogurt and ice cream to cheese and dairy-derived ingredients. IDFA is proud to advocate on behalf of America's dairy companies."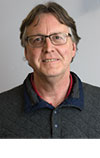 Dave Natzke

Editor
Progressive Dairy