Digest Highlights
The USDA is updating livestock insurance policies to improve options for producers and to create additional opportunities for producers to participate. USDA's Risk Management Agency's (RMA) updates to the Dairy Revenue Protection (Dairy-RP) and Livestock Gross Margin (LGM) policies, including LGM-Dairy, will be effective for the 2022 crop year, beginning July 1.
Updates to Dairy-RP
Dairy-RP has been RMA's most successful livestock product. In just its second year, it covered about 30% of U.S. milk production and has paid about $478 million to dairy producers.
Changes for Dairy-RP in the 2022 crop year include:
Ensuring the class pricing option remains available for purchase even when either the Class III or Class IV milk price is not published.
Relaxing records requirements by allowing monthly – instead of daily – total pounds of milk and milk components (butterfat and protein) to be acceptable records.
Modifying weekend sales period to end on Sunday at 9 a.m. Central time.
Updates to LGM, LGM-Dairy
LGM is available for cattle, dairy and swine producers, and provides protection against loss of gross margin (market value of livestock minus feed costs). The LGM programs have also seen an increase in participation over the last year. The total insured livestock and livestock products increased approximately 103% from 2019 to 2020.
The changes for the 2022 crop year include allowing producers to purchase coverage on a weekly basis instead of monthly, which will allow producers to be more effective at managing the risks to their operations.
Additional opportunities
In addition to Dairy-RP and LGM, another insurance option for livestock producers is Livestock Risk Protection (LRP), which is available for feeder cattle, fed cattle and swine. It provides protection against declining market prices. Recent changes, which include increased head limits and additional subsidy increases, have resulted in a 1,000%-plus increase in program participation compared to the 2020 crop year.
Crop insurance is sold and delivered solely through private crop insurance agents. A list of crop insurance agents is available online using the RMA agent locator.
Great Lakes Cheese will invest $185 million to establish a new packaging and distribution facility in Abilene, Texas. A specific construction timeline has not been announced. The Texas facility is projected to create more than 500 jobs.
With its headquarters and primary distribution hub in Hiram, Ohio, Great Lakes Cheese is a privately owned manufacturer and packager of natural and processed bulk, shredded and sliced cheeses. The company serves retailers and food service operations from eight facilities. It operates cheese conversion plants in Plymouth and Wausau, Wisconsin, Filmore, Utah, and Manchester, Tennessee. It also has cheese manufacturing plants in Adams and Cuba, New York, and LaCrosse, Wisconsin.
A $3 million Texas Enterprise Fund (TEF) grant has been extended to the company, according to Gov. Greg Abbott.
U.S. dairy exports are a sustainable success, according to Krysta Harden, new U.S. Dairy Export Council president and CEO. Dairy's stewardship at home is a powerful message to boost sales abroad, especially as dairy's critics try to shape global agriculture, she says in a National Milk Producers Federation Dairy Defined podcast.
Check back at Progressive Dairy to find:
• USDA's Milk Production, Disposition and Income (DPI) report, to be released April 29, provides an annual state-by-state summary of the number of milk cows, production per cow, total milk production, the amount of milk used on farms and amount sold, cash receipts and the value of milk production.
• The USDA's Ag Prices report, scheduled for release April 30, will provide milk and feed price factors used to calculate the March 2021 Dairy Margin Coverage (DMC) margin and potential indemnity payments.
• Federal Milk Marketing Order (FMMO) reports covering April 2021 uniform prices, producer price differentials (PPDs), milk class pooling and utilization and more are released the week of May 10-14.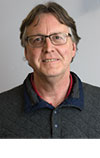 Dave Natzke

Editor
Progressive Dairy