Digest Highlights
The USDA's Farm Service Agency (FSA) is set to announce the August Dairy Margin Coverage (DMC) program margin and potential indemnity payments on Sept. 30. Through the first seven months of the year (covering January-July 2021), DMC indemnity payments had already topped more than $817 million, according to the USDA's monthly update, released Sept. 27. Year-to-date payments across all participating dairies averaged $42,989.
The July DMC milk income over feed cost margin was $5.68 per hundredweight (cwt), 56 cents less than June, the lowest since May 2020 and the sixth straight month in which the margin was below $7 per cwt. Read: July DMC margin falls to $5.68 per cwt.
Through Sept. 27, dairy producers in Wisconsin led all states in total payments, receiving $183.6 million. Rounding out the top five states for January-July indemnity payments were: California ($78.7 million), New York ($76.2 million), Minnesota ($70.4 million) and Pennsylvania ($59.8 million).
All 2021 DMC indemnity payments are subject to a 5.7% sequestration deduction.
Read also: Risk management calendar: October-November 2021.
The Federal Milk Marketing Order (FMMO) advanced Class I base price moved off a five-month low for October. At $17.08 per cwt, it's up 49 cents from September 2021 and $1.88 more than October 2020.
Through the first 10 months of the year, the 2021 Class I base price average is $16.48 per cwt compared to $16.50 per cwt in 2020 and $16.64 in 2019.
Looking at calculations to set the Class I base price, the spread between the skim milk pricing factors for Class III ($9.90) and Class IV ($9.93) prices was just 3 cents. The current price formula using the "average of plus 74 cents" resulted in the Class I price being 73 cents per cwt more than the previous "higher of" price formula, according to National All-Jersey.
After a year hiatus due to the pandemic, the 54th World Dairy Expo is being held Sept. 28 – Oct. 2, at the Alliant Energy Center in Madison, Wisconsin. While the gates to the 2021 World Dairy Expo didn't officially open until Tuesday, Sept. 28, the next generation of dairy producers and industry leaders got an early start to this year's event.
For the fourth year in a row, a team from Wisconsin claimed top honors in the National 4-H Dairy Cattle Judging Contest. Other teams in the top five were Florida, New York, Ohio and Maryland, respectively.
Kaskaskia College secured a first-place win in the International Post-Secondary Dairy Cattle Judging Contest, followed by the Ohio State University Agricultural Technical Institute, State University of New York (SUNY) – Cobleskill, Modesto Junior College and SUNY – Morrisville.
Cornell University finished first among 17 schools in the National Intercollegiate Dairy Cattle Judging Contest, led by the top two individuals, Bryce Windecker and Johnathan King. Other top teams included Virginia Tech, Iowa State University, University of Wisconsin – Platteville, University of Minnesota and Pennsylvania State University.
The global dairy sector declared its support to reduce greenhouse gas emissions (GHG) with the launch of Pathways to Dairy Net Zero.
The initiative was launched during Climate Week and just prior to the United Nations (UN) Food Systems Summit. Partners include the Global Dairy Platform, International Dairy Federation, Sustainable Agriculture Initiative Platform, International Livestock Research Institute, Dairy Sustainability Framework and IFCN Dairy Research Network.
The initiative brings together dairy systems of every size and type, including organizations throughout the dairy supply chain. About 40 organizations have declared their support, including 11 of the 20 largest dairy companies in the world and representing represent approximately 30% of total milk production worldwide.
Climate and agricultural scientists, led by the Global Research Alliance on Agricultural Greenhouse Gases, are conducting a systematic review to identify current and potential GHG mitigation options across dairy production systems.
The USDA is accepting bids for dairy products for distribution through domestic feeding and nutrition programs. Latest bid invitations seek:
More than 60.7 million pounds of cheddar cheese in barrels, blocks and shreds – bids are due by Oct. 5
633,600 pounds of process cheese products for delivery in November-December 2021 – bids are due by Sept. 30.
The FARM Program released an online survey to give dairy farmers and industry stakeholders an opportunity to provide early input on topics, issues and potential changes they would like considered for Animal Care Version 5.0. Over the next year and a half, the National Milk Producers Federation (NMPF) will work through the FARM Farmer Advisory Council, Animal Care Task Force, NMPF Animal Health and Wellbeing Committee and NMPF board of directors to review version 4.0 and design a series of updates and improvements for version 5.0 of the program, scheduled to come into effect starting July 1, 2024.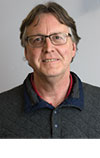 Dave Natzke

Editor
Progressive Dairy