Digest Highlights
Federal Milk Marketing Order (FMMO) Class III and Class IV milk prices moved in different directions in June. And, while still far below the record-high levels seen in 2014, the June Class IV milk price is providing some good news for U.S. dairy farmers entering the second half of 2019.
The June Class IV price was $16.83 per hundredweight (cwt), up 54 cents from May and $1.79 more than June 2018. It's the highest Class IV price since November 2015. The year-to-date average of $15.98 per cwt is up $2.32 from a year ago.
On the other hand, the June 2019 Class III price was $16.27 per cwt, down 11 cents from May 2019, but $1.06 more than June 2018. The year-to-date average of $15.25 per cwt is up 84 cents from a year ago.
The Land O'Lakes Cooperative Farmer Member Health Plan will expand into Kansas for the 2020 plan year. This self-insured arrangement already offers coverage to farmers of participating co-ops and individual farmers within the Land O'Lakes network in Minnesota and Nebraska.
Leveraging a Minnesota-specific statute, Land O'Lakes developed a group health plan for individual farmers within its network in 2018. In its pilot year, through a partnership with Gravie, a Minneapolis-based benefits marketplace, the Farmer Member Health Plan was offered to 12 Minnesota-based Land O'Lakes co-ops as well as to its individual farmer members.
In 2019, the plan expanded into Nebraska, making more than 50,000 farmers in the states of Minnesota and Nebraska eligible for enrollment in the plan. With the expansion into Kansas, more than 60 cooperatives and their farmers are now eligible.
Farmers participating in the Land O'Lakes Cooperative Farmer Member Health Plan can choose from several Affordable Care Act- (ACA) compliant plans. By being voluntarily compliant with the ACA and Employee Retirement Income Security Act (ERISA), those with pre-existing conditions are not barred from participation, nor will premiums be developed based on a particular participant's health condition.
Land O'Lakes is working to expand the program to additional states.
Stronger milk prices in the second half of 2019 should help push dairy farmers above breakeven, according to the latest Northwest Farm Credit Service dairy market snapshot. Factors impacting the region's dairy producers include:
Due to tariffs, estimates suggest $2.3 billion of revenue evaporated in the first three months of 2019, and successful trade negotiations cannot come soon enough. Current tensions mirror the summer of 2018 when the upside potential of milk prices were shattered by tariffs.


The rate of cull cow slaughter continues at a three-decade high.


Replacement heifer prices improved 5%-10% in late May, but have plateaued. While the price of heifers is still well below the cost to raise them, the slight increase brings optimism as small to midsize producers rely on cattle sales as a secondary source of income.


The most recent USDA milk production projections continue to see a slowdown. Rising feed costs curb appetites for expansion and continue to correct a prolonged oversupplied milk market.


Milk production growth is visible in many parts of Europe and New Zealand. Those regions are gaining market share of the milk powder export market.
Increasing product export availability and weaker demand pushed the global index of dairy prices lower in June 2019, according to the latest United Nations' Food and Agriculture Organization (FAO) Food Price Index.
The FAO Dairy Price Index includes global average prices for butter, cheese, skim milk (SMP) and whole milk powders (WMP). The June 2019 index declined almost 12% from May, marking the first monthly decline in five months, but still 9.4% higher than its level at the start of the year. In June, price quotations across all four categories of milk products dropped, with sharper falls registered for cheese and butter prices.
The FAO Food Price Index is a measure of the monthly change in international prices of a basket of five food commodities – cereal, vegetable oil, dairy, meat and sugar. Prices for cereals, meat and sugar rose slightly, but the 0.3% decline in in the overall index ended almost five months of uninterrupted increases.
Greek yogurtmaker Chobani LLC announced a program designed to increase supply chain transparency and boost consumer confidence when making dairy product purchases.
The comprehensive "Milk Matters" program incorporates what Chobani identifies as six critical pillars to the future of dairy:
Worker well-being. Chobani is collaborating with Fair Trade USA to explore a certification standard covering worker safety and training programs, as well as wages.


Environmental stewardship. Chobani is collaborating with the World Wildlife Fund and National Milk Producers Federation's FARM Program to reduce the company's carbon footprint and help farms do the same.


Animal care. By December 2019, all dairy cooperative farms supplying milk to Chobani must comply with the FARM Animal Care Version 3.0.


Local sourcing. Chobani has been committed to sourcing the fresh milk from local farms surrounding its manufacturing plants in Idaho and New York.


Investing in dairy communities. Chobani has partnered with the Community Foundation for South Central New York and the Idaho Community Foundation with a plan to invest $2 million in grants over the next decade to fuel ideas from local community organizations, expand economic opportunity and promote entrepreneurship. Through the Chobani Scholars program, Chobani is funding multiyear scholarships at Cornell University and the University of Idaho for students of dairy farming families looking to pursue a degree in dairy science.


Freedom and flexibility for dairy farms. Chobani does not mandate the use of non-GMO feed, leaving those financial and management decisions up to dairy farms. Additionally, Chobani has partnered with the Cornell PRO-DAIRY program and New York State's Dairy Acceleration Program to help farms with less than 300 cows receive funding for small projects to address specific business needs.
The program will include dairy farms and their cooperatives, as well as third parties such as Fair Trade USA, the World Wildlife Fund, National Milk Producers Federation, Cornell University, state programs, and community foundations in Idaho and New York to validate the continued progress. Chobani targeted 100% implementation of the program by 2025.
Watch Progressive Dairy for additional information.
Dairy and beef producers have been named to the newly created California Cattle Council board by California Department of Food & Agriculture (CDFA) Secretary Karen Ross.
The board is made up of 11 members and 11 alternates, with each group consisting of three range cattle producers, three cattle feeders, three dairy producers, one processor and one public member. Named as board members were:
Cattle feeders: Jesse Larios, Imperial County; Mike Smith, Fresno County; and William Brandenberg, Imperial County.


Range cattle producers: David Daley, Butte County; Jacob Parnell, Sacramento County; and Julie Morris, San Benito County.


Dairy producers: Cody Nicholson-Stratton, Humboldt County; Jennifer Beretta, Sonoma County; and Tyler Ribiero, Tulare County.


Processor: Sarah Mora, Humboldt County.
Alternate members are:
Cattle feeders: Roger Guess, Tulare County; Brad Peek, Tehama County; and Julie Belezzuoli-Hathaway, Kings County.


Range cattle producers: Sheila Bowen, Kern County; Beverly Bigger, Ventura County; and Sam Avila, Fresno County.


Dairy producers: Xavier Avila, Tulare County; Lauren Reid-Acevedo, Fresno County; and Brad Scott, Riverside County.


Processor: Brian Coehlo, Fresno County.
Public member and alternate positions on the board remain open.
Approved in a dairy and cattle producer referendum held Feb. 21-March 22, the California Cattle Council is authorized to carry out research on cattle production and beef nutrition, and to develop consumer or other educational programs. Program activities are to be funded by a mandatory $1-per-head assessment on sales of cattle. The first meeting of the board is scheduled for July 16, 2019, in Sacramento.
Producers may submit claims for assessment refunds. CDFA will conduct a public hearing every five years to take comment on whether the California Cattle Council should continue.
Lactalis Group, based in France, has acquired Ehrmann Commonwealth Dairy, the U.S. yogurt business of Ehrmann AG, a German-based dairy company. The acquisition was completed on July 5.
Established in 2009, Ehrmann Commonwealth Dairy has two manufacturing facilities – in Brattleboro, Vermont, and Casa Grande, Arizona. It manufactures and distributes yogurt and other dairy products under the Green Mountain Creamery and Liebe brands, as well as other private labels.
The purchase is the Lactalis Group's fourth U.S. acquisition in two years. With Commonwealth Dairy, Lactalis now has eight factories in the U.S., manufacturing and marketing brands like President, Galbani, Parmalat, siggi's, Stonyfield, Karoun, rondelé and Black Diamond. Globally, Lactalis Group has over 250 facilities around the world.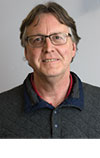 Dave Natzke

Editor
Progressive Dairy