Digest Highlights
The value of retail sales of dairy products was up about 11.7% compared to the comparable week a year earlier, extending the consecutive period of double-digit growth to 22 weeks. The latest report, from the International Dairy Deli Bakery Association (IDDBA), is based on Information Resources Inc. (IRI) U.S. grocery store sales data for the week ending Aug. 9.
The value of retail sales of dairy products was up about 11.7% compared to the comparable week a year earlier. A summary of sales follows:
Cheese remains the sales leader. Natural cheese sales were up almost 17% by value and more than 12% by volume, and processed cheese sales were up almost 11% in value and 2.6% in volume. In the deli department, random weight deli cheese dollar gains were up 10%; fixed weight cheese had even higher gains, up nearly 16%.
"Cheese, natural and processed, pre-packaged and deli continued to support the many more at-home meal occasions along with eggs, butter and other dairy basics," said Abrielle Backhaus, IDDBA research coordinator.
Fluid milk sales were up 7.4% by value but just 0.2% by volume.
Butter sales were up 10.5% by value and 11.1% by volume.
Creamers and creamers were up 14.8% by value and 12.5% by volume.
Sales of yogurt were up about 1% by value but flat on a volume basis. Based on sales estimates, shoppers are buying fewer single-serve containers of yogurt and instead purchasing larger containers.
Cream cheese was up 15.3% by value and 12.5% by volume.
Sour cream was up more than 10% on both value and volume.
The IDDBA identified several factors likely to impact dairy retail sales into mid- to late August: consumer concern over the coronavirus, shoppers' individual financial situations as economic pressures mount and back-to-school patterns.
The USDA's dairy cull cow estimate for July 2020 indicates slaughter under federal inspection continues to slow. After to falling to a 36-month low in June, July 2020 dairy cull cow slaughter under federal inspection was up only slightly.
The USDA estimated the July total at 233,700 head, up 6,700 from June but 23,100 fewer than July 2019. Year to date, 2020 cow slaughter (1.826 million) is now down about 68,000 head from January-July 2019, according to the USDA's Livestock Slaughter report.
On a daily basis (excluding Sundays and holidays), July 2020 dairy cow slaughter was down about 900 head from the same month a year earlier.
Heaviest dairy culling during July 2020 occurred in the Upper Midwest (Illinois, Indiana, Michigan, Minnesota, Ohio and Wisconsin), where 62,100 dairy cows were removed. That was followed by 52,800 in the Southwest (Arizona, California, Hawaii and Nevada); 37,200 head in Delaware, Maryland, Pennsylvania, West Virginia and Virginia; 25,800 head in Alaska, Idaho, Oregon and Washington; and about 25,000 head in Arkansas, Louisiana, New Mexico, Oklahoma and Texas.
Based on the USDA's Milk Production report estimate of 9.352 million dairy cows in U.S. dairy herds in July, the monthly culling rate would be about 2.5%.
Just like last month, there are a couple of caveats related to the slaughter numbers at federally inspected plants:
July has represented the annual monthly low in dairy cow culling in five of the last 10 years. May-July is traditionally the low tide for dairy cow culling, so the current trend is not out of line.


In light of the COVID-19 pandemic and the impact on workers at large slaughter plants, many states have taken steps to boost slaughter at state-licensed or custom-exempt meat plants, which may account for some of the decline at the federally inspected plants.
The index of Global Dairy Trade (GDT) dairy product prices was down 1.7% in the latest auction, held Aug. 18.
A price summary of individual product categories follows:
Skim milk powder was up 1.1% to $2,608 per metric ton (MT).
Butter was down 2% to $3,370 per MT.
Whole milk powder was down 2.2% to $2,936 per MT.
Cheddar cheese was down 3.6% to $3,442 per MT.
The next GDT auction is Sept. 1.
There have been additional developments concerning California's Quota Implementation Plan (QIP):
On Aug. 14, California Department of Food and Agriculture (CDFA) Secretary Karen Ross formally adopted a recommendation to deny a petition seeking suspension of Chapter 3.5 of the California Food and Agriculture Code. That petition, submitted by Stop QIP, was the subject of a hearing, June 9-10. Prior to Ross's decision, CDFA attorney Michelle Dias rejected Stop QIP's motion, submitted Aug. 5, to reconsider the recommendation made by Administrative Hearings Judge Timothy Aspinwall on July 24. Suspension of Chapter 3.5 would have effectively terminated the QIP, also known as the Quota Administration Program.


A California Producer Review Board meeting will be held Aug. 27. One item on the agenda is consideration of the United Dairy Families of California's (UDFC) petition for a referendum on the QIP proposal. That plan calls for an immediate change in the QIP's regional quota adjusters to equalize the quota payments at $1.43 per hundredweight (cwt) and then terminate the QIP on March 1, 2025. A referendum held on the UDFC petition would require 51% of the producers to vote to have a valid referendum. Of those voting, 51% of the voters producing 65% of the voting milk, or 65% of the voters producing 51% of the voting milk, would have to vote yes for the referendum to pass.
Darigold Inc. has announced organizational changes designed to accelerate its long-term strategy to become a global dairy ingredients business. In 2018, the company finalized a 10-year transformation and growth strategy which included a substantial series of capital investments, including the construction of a new large-scale global ingredients plant.
The selection of a location for the plant is ongoing and will be announced in 2021 along with more specifics about the intended final products for commercialization.
Grant Kadavy will transition from his current role as chief operations officer to become Darigold's chief growth and risk officer, spearheading efforts to launch the new plant and integrate new products, services and processes into the rest of the company's network and functions.
Effective Nov. 1, Joe Coote will join Darigold as president of global ingredients. Coote has 28 years of experience in global markets, including over 11 years with Fonterra.
Duane Naluai has been promoted to president of consumer products.
Matthew Sagendorf has joined Darigold to lead the construction and startup of a new large-scale global ingredients plant. He will oversee and manage all onsite planning and construction at the new plant as well as startup and commissioning. He has managed sizeable engineering and construction projects at companies like Hearthside Food, Conagra and Kraft Foods.
Darigold continues to search for a new head of engineering to partner on designing the new plant and lead other enterprise-wide engineering projects.
The company is also streamlining its international distribution capabilities to complement production investments. The company has signed a lease for just over 284,000 square feet of warehouse space in the existing Prologis Emerald Gateway, south of Boeing Field and near the Port of Seattle.
Headquartered in Seattle, Washington, Darigold is the marketing and processing subsidiary of Northwest Dairy Association (NDA), which is owned by nearly 400 dairy farm families in Washington, Oregon, Idaho and Montana. Darigold handles approximately 10 billion pounds of milk annually, operating 11 plants throughout the Northwest and producing a full line of dairy-based products for retail, food service, commodity and specialty markets, and is one of the largest U.S. dairy processors.
DTE Biomass Energy, a subsidiary of DTE Energy, in collaboration with local dairy farmers, recently commissioned three additional dairy-based renewable natural gas (RNG) facilities in Wisconsin. Joining DTE's four Wisconsin operating RNG assets are facilities co-located at the Rosendale Dairy and New Chester Dairy owned by Milk Source, and Kinnard Farms, owned by the Kinnard Family.
"This is a natural extension of our ongoing efforts to further reduce modern farming's carbon footprint," said Jim Ostrom, co-owner, Milk Source. "We appreciate DTE's expertise in the field, which allows us to continue doing what we do best – milking cows – while DTE creates renewable natural gas."
"Converting dairy waste to RNG is a great way to reduce our carbon footprint in the dairy industry while adding a new revenue stream to our farming business." said Lee Kinnard, owner, Kinnard Farms. "We are pleased to join the other Wisconsin dairy farms that are contributing to improving the environment with DTE."
Biogas from cow manure at these three dairy farms is collected and processed into pipeline-quality natural gas. This RNG is then trucked from the farms to a DTE RNG terminal located in Newton, Wisconsin, where it is injected into a nearby natural gas transmission line for ultimate use in compressed natural gas vehicles.
USDA's Risk Management Agency (RMA) announced that farmers who planted cover crops on prevented plant acres in select counties in North Dakota and South Dakota will be permitted to hay, graze or chop those fields beginning Sept. 1 rather than Nov. 1. The change is being made because of excessive moisture and flooding in 42 counties in the two states.
Qualifying counties include:
North Dakota: Barnes, Benson, Bottineau, Cass, Dickey, Eddy, Foster, Grand Forks, Griggs, Kidder, La Moure, Mcintosh, Nelson, Ramsey, Ransom, Rolette, Sargent, Sheridan, Steele, Stutsman, Towner, Traill and Wells
South Dakota: Beadle, Brown, Brule, Campbell, Clark, Codington, Day, Edmunds, Faulk, Hand, Hanson, Hyde, McPherson, Marshall, Potter, Roberts, Sanborn, Spink and Walworth
Dennis Roberts, the former vice president of sales and marketing for Crystal Creamery, has returned to the dairy company as the president and chief executive officer. He succeeds Marty Devine, who has led the company since 2018.
Crystal Creamery is a privately owned dairy company, with sites in Modesto and Fernbridge, California. It produces a full line of dairy products including ice cream, milk, cottage cheese, sour cream, butter, yogurt and specialty items like cream and egg nog.
The EPA awarded three research grants totaling about $5 million to conduct studies related to per- and poly-fluoroalkyl substances (PFAS). These research teams will look at major sources of PFAS contamination and exposure risks in rural areas.
Purdue University will receive $1.61 million to investigate the occurrence of PFAS and their concentrations in private drinking wells and water resource recovery facilities in rural communities in Indiana, Pennsylvania and Virginia. The university will also research the relative contribution of PFAS from land-application wastewater and biosolids to rural water supplies.


Indiana University will receive $1.58 million to develop a scalable platform for predicting PFAS occurrence in private wells to improve understanding of exposure risks to rural communities. The research is expected to substantially improve the accuracy of risk predictions and to facilitate informed risk management decisions.


The University of Georgia will receive $1.6 million to study improved PFAS management methods and advanced removal technologies for small water and wastewater treatment systems in rural areas.
All projects are scheduled to begin on Sept. 1, 2020, and run until Aug. 31, 2023.
PFAS are a group of synthetic chemicals used in a wide array of consumer and industrial products since the 1940s. PFAS manufacturing and processing facilities, facilities using PFAS in production of other products, airports and military installations are some of the contributors of PFAS releases into the air, soil and water, according to the EPA.
Read also: PFAS: Emerging contaminant, evolving concerns for dairy.
For more on the EPA's PFAS Action Plan, click here.
With heat stress resulting in increased animal mortality rates that stretched the capabilities of licensed rendering facilities, California Department of Food and Agriculture (CDFA) officials declared an Emergency Mortality Disposal Advisory, Aug. 18. Carcass disposal options vary by county, so producers are urged to contact county ag commissioners for local guidance.
According to Paul Sousa, director of environmental and regulatory affairs with Western United Dairies (WUD), rendering plants were all operational but at full capacity. Increased mortality rates due to heat stress meant facilities were not able to keep up with carcass pickup and processing.
In the advisory, CDFA outlined options producers had in disposing of animal carcasses if rendering services were not immediately available, including: delivery to select county landfill sites, temporary on-farm storage for later transport to a rendering facility or landfill site, and on-farm composting. Permanent burial on farms in not alowed. The guidelines also require records be kept of any animal carcasses not sent to a rendering facility.
Based on a list of available landfill sites accepting animal carcasses, tipping fees ranged from about $40 to $150 per ton.
The California Dairy Quality Assurance Program has put together a fact sheet containing county-by-county information on landfills, on-farm disposal and transportation of animal carcasses.
Progressive Dairy frequently provides updates on COVID-19 news and resources on a special webpage.
News posted on Aug. 19 covers information about a milk distribution event in New York involving dairy farmers and law enforcement officials; a farmer financial support program in Wisconsin; Iowa well-being seminars; a Minnesota grant program to boost livestock processing capacity; updates on this fall's Dairy Cattle Reproduction Council Conference and American Dairy Science Association Discover Conference, both of which are now virtual; and more.
There's also information on event changes and cancellations; a list of recent dairy organization podcasts related to COVID-19; a comprehensive list of other state, regional and national resources; and helpful articles previously appearing on the Progressive Dairy website.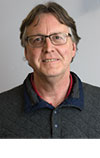 Dave Natzke

Editor
Progressive Dairy