Digest Highlights
A strong Labor Day weekend capped a summer that saw consumers active in the grocery store dairy aisle, according to a final weekly report from the International Dairy Deli Bakery Association (IDDBA).
Based on Information Resources Inc. (IRI) sales data, the value of retail sales of dairy products in grocery stores was up about 13.8% compared to the same week a year earlier, based on IRI U.S. grocery store sales data for the week ending Sept. 6. Among individual product categories, natural cheese remained a powerhouse, up 20% by value and 13.4% by volume. Fluid milk was up 9.7% by value and 1.7% by volume, and butter was up almost 19% by value and nearly 30% by volume.
Yogurt, creams and creamers, process cheese, cream cheese, sour cream, whipped toppings and cottage cheese all posted value and volume gains compared to a year earlier.
In the deli department, random weight deli cheese dollar gains were up 11.3%; fixed-weight cheese again had even higher gains, up 18.7%.
Since the COVID-19 pandemic in early March, retails sales in grocery stores compared to the same month earlier (value basis) were: March up 35%, April up 29%, May up 23%, June up 15%, July up 14% and August up 12%.
With the number of new COVID-19 cases appearing to level off, restaurant transactions continue to come back a little at a time. Aided by the effect of virtual schooling and working from home, dairy, deli meat and cheese sales are likely to hold well above 2019 levels for many weeks to come.
IDDBA will end its weekly reports, continuing them on a monthly basis.
The index of Global Dairy Trade (GDT) dairy product prices rose 3.6% in the latest auction, held Sept. 15. A price summary of individual product categories follows:
Skim milk powder was up 8.4% to $2,889 per metric ton (MT).
Butter was down 1.4% to $3,282 per MT.
Whole milk powder was up 3.2% to $2,985 per MT.
Cheddar cheese was up 7.2% to $3,674 per MT.
The next GDT auction is Oct. 6.
Pennsylvania Center for Dairy Excellence risk education manager Zach Myers will host his monthly "Protecting Your Profits" webinar, Sept. 23, at noon (Eastern time). The 15-minute webinar provides current milk marketing information, and participants will also learn about important deadlines for risk management programs, including Dairy Margin Coverage (DMC) and Dairy Revenue Protection (Dairy-RP).
"Although milk prices are down compared to a couple months ago, they are not as volatile as they were. Retail dairy product sales, on average, are still experiencing year-over-year growth, while food service sales continue to grow as people start to eat out more. Exports remain robust and are clearing a lot of excess milk supply," Myers said. "All of these factors are helping to bolster milk prices and reduce volatility."
There is no cost to participate in the webinar, and advanced registration is necessary.
Log on to the webinar or participate via phone: Dial: (646) 558-8656, meeting ID: 848 3416 1708, passcode: 474057.
Email Zach Myers for additional information.
With national elections just seven weeks away, political news is increasing. In addition to the presidential election, all 435 seats in the House are up for election as well as one-third of 100 seats in the Senate.
The American Farm Bureau Federation (AFBF) asked President Donald Trump and former Vice President Joe Biden to respond with their stances on several topics. The questionnaire includes 12 questions.
Trump's responses focus largely on his first-term accomplishments. He pledges a science-based approach to regulation going forward. He commits to addressing the "rural/urban divide" and emphasizes support for voluntary conservation programs.
Biden's responses focus heavily on environmental sustainability and improving prosperity in rural communities. He too pledges to rely on experts and scientists when it comes to policies and regulation. He commits to "rebuilding the middle class" and working with farmers to achieve net-zero emissions.
"The views of Farm Bureau members are as diverse as the food that is grown in this country, but we share the same goal of choosing leadership that will help America thrive," "We are at a crucial time for agriculture as we navigate the challenges of a global pandemic, trade wars and depressed markets. It is important for our members to understand where the presidential candidates stand on issues important to rural America," said Zippy Duvall, AFBF president.
In other political news, the Minnesota Milk Producers Association named U.S. Rep. Collin Peterson (D-Minnesota) as its 2020 Legislator of the Year. Peterson, current House Agriculture Committee chair, received recognition recently in an award presentation at Sand Hill Dairy in Perham, Minnesota.
Peterson, who has served Minnesota's 7th Congressional district for 30 years, is in his second term as chair of the House ag committee, which has jurisdiction over a wide range of agriculture and rural development issues, including the farm bill, renewable energy, disaster assistance, nutrition, crop insurance, conservation, rural development, international trade, futures market regulation, animal and plant health, agricultural research, bioterrorism, forestry and others.
Add the 2021 World Ag Expo to the list of major agricultural events canceled due to the COVID-19 pandemic. It marks the first time the show will not be held live in the event's 52-year history.
On Sept. 14, the International Agri-Center board finalized the decision to cancel the event, originally scheduled for February 2021 at Tulare, California, after months of research and evaluation.
"After working with the Tulare County Health Department and other officials, it has become evident that given health and safety restrictions from the state of California, holding a live, international event is not responsible in February," said Jerry Sinift, International Agri-Center CEO.
The decision was finalized earlier than the initial November deadline to provide exhibitors, attendees, volunteers, concessionaires, contractors and local businesses time to adjust their show plans. World Ag Expo staff will be contacting exhibitors concerning fees and more options for 2021.
Attendees are encouraged to follow World Ag Expo social media channels and watch their email inboxes for more information on World Ag Expo projects throughout 2020 and 2021. They can join the World Ag Expo email list.
The 2022 World Ag Expo is scheduled for Feb. 8-10 at the International Agri-Center in Tulare, California.
Fortistar and Paloma Dairy are constructing a dairy digester renewable natural gas (RNG) facility, the Sunoma Renewable Biofuel Project. The new facility will produce 1.6 million gasoline gallon equivalents (GGE) of vehicle fuel annually for the Class 8 trucking sector – enough fuel to move 10 million miles of freight.
TruStar Energy, a Fortistar portfolio company and developer of RNG fueling stations, will market and deliver the fuel.
Paloma Dairy is owned by the Van Hofwegen family, a fourth-generation dairy farm family in Gila Bend, Arizona. In addition to the care of over 10,000 animals, the farm produces alfalfa, corn silage, wheat and barley on 7,000 acres of farmland.
The project is the third of 12 new Fortistar RNG projects totaling nearly $500 million in capital that Fortistar expects to begin over the next year.
Minnesota farmers seeking to improve their livestock operation are encouraged to apply for the Agricultural Growth, Research and Innovation (AGRI) Livestock Investment Grant program. The Minnesota Department of Agriculture (MDA) anticipates awarding up to $789,000 using a competitive review process.
The AGRI Program's Livestock Improvement Grants encourage investment in facilities, infrastructure and equipment, including investments by new farmers and generational transitions. Grant awards can range in size from $400 to $25,000. Applicants may apply for reimbursement for up to 10% of their project's material and service-related costs invoiced between Jan. 1, 2021, and Dec. 31, 2022. Application deadline is Nov. 4, 2020.
Progressive Dairy frequently provides updates on COVID-19 news and resources on a special webpage.
News posted on Sept. 14 covers Dairy Farmers of America's donation of refrigeration to food banks, UW – Madison's dairy cows' return to campus, funding for Penn State researchers to study the potential of the coronavirus infecting livestock and the 2021 Dairy Strong conference's move to virtual.
There's also archived information on event changes and cancellations; a list of recent dairy organization podcasts related to COVID-19; a comprehensive list of other state, regional and national resources; and helpful articles previously appearing on the Progressive Dairy website.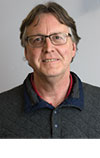 Dave Natzke

Editor
Progressive Dairy