Digest Highlights
Increasing concerns over the growing number of cases of COVID-19 and the impact on food service sales – including restrictions on restaurant sales and questions about how schools will operate – continue to strengthen dairy product sales at grocery stores, according to the latest update from the International Dairy Deli Bakery Association (IDDBA).
The update is based on Information Resources Inc. (IRI) U.S. grocery store sales data for the week ending July 26. The value of retail sales of dairy products was up 15.1% compared to the comparable week a year earlier, continuing a run of nearly four months that weekly grocery store dairy sales were double-digit higher than the year before, according to Abrielle Backhaus, research coordinator with IDDBA.
That trend is likely to continue. States and school districts are applying mixed systems of pushing back the starting date or are offering virtual education and hybrid virtual and face-to-face education models, which all impact dairy retail sales as many more school-aged children and teens remain at home.
An IRI shopper survey revealed one-third of parents said they do not know if and when their children will be in school in the fall. Fewer than one in five expect to have their child or children back at the school for a full schedule, said Anne-Marie Roerink, president of 210 Analytics LLC. Almost half of parents who usually have a daycare or childcare provider for a child under 6 years of age continue to say they will wait at least four more weeks to resume care.
Here's a look at the most recent dairy retail sales figures. For the week ending July 26, natural cheese sales were up more than 21% by value and 17.5% by volume compared with the similar week a year ago. Fluid milk sales were up 8.6% by value and 2% by volume; processed cheese sales were up nearly 18% in value and 10% in volume.
Weekly butter sales volume growth, up 25%, continues to outpace sales value, up 21%. Sales of yogurt were up about 5% on both a value and volume basis, while sales of cream cheese grew about 21% for both value and volume.
Sales of creams and creamers were up 16% and 15% in value and volume, and cottage cheese was up 7.4% in value and 6.5% in volume.
In the deli department, random weight deli cheese dollar gains remained in double digits, up more than 12%. Fixed weight cheese had even higher gains, up nearly 21%.
The USDA has opened the application period through March 31, 2021, for participation in the Milk Donation Reimbursement Program (MDRP) during fiscal year 2021. The USDA is continuing to accept applications through Oct. 30, 2020, for participation in the MDRP for fiscal years 2019 and 2020.
Under the program, eligible dairy organizations partner with nonprofit organizations to distribute food to low-income individuals and donate fluid milk products to the nonprofit partner. After donations are made, the eligible dairy organization may apply for and receive limited reimbursements to cover expenses related to their fluid milk product donations.
Applications submitted for fiscal year 2021 can reflect fluid milk product donations made or anticipated to be made from Oct. 1, 2020, through Sept. 30, 2021.
An eligible dairy organization is a dairy farmer, either individually or as part of a cooperative, or a dairy processor that incurs qualified expenses to a Federal Milk Marketing Order pool for fluid milk product donations. Program reimbursements offset a portion of the raw milk cost for milk donated to food assistance programs.
Created in the 2018 Farm Bill, the USDA is authorized to spend $9 million for the program in fiscal year 2019 and $5 million per fiscal year thereafter.
For more background and application information, click here.
The USDA announced plans to purchase mozzarella, processed and natural American cheddar cheese for the National School Lunch Program and other federal food nutrition assistance programs.
Solicitations will be issued during September 2020 for deliveries during 2021. Offers to sell these products must be submitted through the Web-Based Supply Chain Management (WBSCM) system.
Dairy companies seeking more information and required documentation can visit the USDA's Agricultural Marketing Service website.
The USDA AMS continues to make dairy product purchases for distribution through domestic feeding and nutrition programs.
Contracts awarded under the Trade Mitigation Program were recently announced for about 1.86 million pounds of instant nonfat dry milk for delivery in October-December 2020. The bid was accepted from Transylvania Vocational Services, Brevard, North Carolina.
The USDA also opened bidding periods for two separate solicitations for fluid milk under the "Section 32" program, including:
159,300 gallons of whole and 2% fluid milk in one-half gallon and gallon containers, to be delivered between Oct. 5-Dec. 16, 2020, to various locations – bids close Aug. 24.


3.03 million gallons of whole, 2% and 1% fluid milk in one-half gallon and gallon containers, to be delivered between Oct. 5-Dec. 16, 2020, to various locations – bids close Aug. 24.
The USDA's Farm Service Agency (FSA) has streamlined provisions to approve emergency haying and grazing of acres enrolled in the Conservation Reserve Program (CRP). The changes include using an automatic "drought" designation trigger to allow livestock producers to quickly access much-needed forage, said FSA Administrator Richard Fordyce.
Previously, emergency haying and grazing requests originated with FSA at the county level and required state and national approval. Now approval will be based on drought severity as determined by the U.S. Drought Monitor. See the article on the Progressive Forage website.
Early August weather maps showed an expansion of hay-producing areas impacted by drought. Dry conditions now cover the northern half of California and nearly all of Nevada, Utah, Arizona, New Mexico, Colorado, Wyoming and Oregon. Dry pockets expanded in Idaho, Iowa, Montana and Nebraska, and emerged in Michigan, Ohio, South Dakota and Pennsylvania. Conditions improved slightly in Minnesota, North Dakota and Oklahoma.
About 19% of U.S. hay-producing acreage was considered under drought conditions as of Aug. 4, a 2% increase from the first week in July. At 29%, alfalfa-producing areas affected by drought increased 5% over the same period.
Additionally, 34% of U.S. dairy cows were located (Figure 1) within areas experiencing drought as of Aug. 4, as were 27% of U.S. beef cattle.
To date, 500 counties nationwide have triggered eligibility for emergency haying and grazing on CRP acres. A list by state and map of eligible counties are updated weekly and available on FSA's website.
Saputo's latest quarterly financial report included some additional business news: the merger of the company's two U.S. divisions.
According to the company press release, Saputo's cheese and dairy foods divisions are merged to form a new dairy division. Company officials said the merger will allow the company to more efficiently serve its markets, identifying synergies in all facets of the business and operations.
In an email response to questions from Progressive Dairy, a Saputo spokesperson said the merger would not affect dairy farmer milk suppliers.
Current leadership teams were combined into one management team, led by Carl Colizza, named president and chief operating officer. Colizza had been leading the dairy foods division on an interim basis since April 1, 2020. Terry Brockman has been named chief business officer.
Saputo Inc., one of the top 10 dairy processors in the world, produces, markets and distributes cheese, fluid milk, extended shelf-life milk and cream products, cultured products and dairy ingredients. The company has manufacturing facilities in Canada, the U.S, the United Kingdom, Argentina and Australia.
The USDA AMS has again approved animal welfare standards in the FARM Program as meeting International Organization for Standardization (ISO) technical specification requirements.
"The ISO certification for the FARM Program demonstrates its importance and validates our industry's commitment to animal care not only domestically but also in the world market," said Jim Mulhern, president and CEO of the National Milk Producers Federation, which administers the FARM program.
The assessment to the ISO standard determines whether animal welfare programs meet international standards for animal care as set by an independent standards-setting organization. The FARM Program was evaluated to ensure that the standards in version 4.0 of its animal care program meet the highest quality in species-specific welfare practices.
The World Organization for Animal Health (OIE) and ISO work together to help farmers and programs like the FARM Program standardize and implement their animal care guidelines. The FARM Program was the first livestock program in the world recognized for the technical specification in 2018.
There were additional developments concerning California's Quota Implementation Plan (QIP) as August got underway. Most developments were a continuation of previous administrative or court actions.
On Aug. 3, Judge James Arguelles ruled in favor of the California Department of Food and Agriculture (CDFA) in a lawsuit filed by the Stop QIP Dairy Tax Coalition. A court hearing had been held July 31 in the Sacramento Superior Court. The lawsuit alleged the CDFA not follow proper procedure when implementing the QIP, and that all collection of funds and distribution of quota payments should cease immediately. Judge Arguelles' ruling rejected the claim by Stop QIP, focusing on CFDA's authority to establish a stand-alone QIP, and not on the merits of the program itself.
On Aug. 5, the Stop QIP coalition filed a motion for reconsideration concerning an earlier recommendation to deny a referendum related to the QIP. (Editor's note: CDFA subsequently denied that motion, according to the Aug. 13 newsletter from Western United Dairies.)
Previously, Administrative Law Judge Timothy Aspinwall denied Stop QIP's petition seeking suspension of Chapter 3.5 of the California Food and Agriculture Code. Suspension of Chapter 3.5 would have effectively terminated the QIP, also known as the Quota Administration Program. The recommendation goes to CDFA Secretary Karen Ross for a final decision.
Meanwhile, the CDFA's Producer Review Board is planning to meet in late August to consider a petition from United Dairy Families. That petition seeks a referendum on a plan to eventually terminate the QIP on March 1, 2025.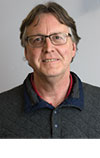 Dave Natzke

Editor
Progressive Dairy