Digest Highlights
The number of licensed U.S. dairy herds fell by more than half between 2002 and 2019, with an accelerating rate of decline in 2018 and 2019, according to a new report from the USDA.
"Consolidation in U.S. Dairy Farming" is authored by James MacDonald, Jonathan Law and Roberto Mosheim. Much of the latest data in the report is sourced from the 2017 Census of Agriculture, although there are some updates for 2018-19.
Starting with 74,100 licensed dairy herds in the U.S. in 2002, the number of herds fell at a rate of about 4% in each year through 2017. That rate of decline accelerated in 2018 and 2019. The number of licensed herds fell by 2,731 farms in 2018 alone, or 6.8%, and then fell another 8.8% in 2019 as the total fell by 3,281 farms to 34,187 by 2019.
Should the number of farms continue to decline at a rate of 4% per year, in line with past trends and a model developed in the report, the authors expect to count about 31,500 licensed dairy herds at the end of 2021.
Well-targeted incentives that encourage climate-friendly investments among dairy producers of all sizes would greatly aid the entire dairy industry in its goal of net-zero emissions by 2050, potentially making earlier achievement possible, according to Indiana dairy farmer Mike McCloskey. McCloskey presented testimony during a hearing of the House Committee on Agriculture's Subcommittee on Commodity Exchanges, Energy and Credit on July 23.
"We have committed in the dairy industry that we are going to go to net zero," said McCloskey, chair of the National Milk Producers Federation's (NMPF) Environmental Issues Committee. "We can get there with your support."
The dairy industry has adopted an ambitious goal of becoming a carbon-neutral sector of the economy by 2050 through its Net-Zero Initiative, a partnership among farmers and the entire production chain. But with policies that encourage dairy farmers to widely adopt emissions-reduction technologies such as anaerobic digesters, spur private investment and alleviate market uncertainty, the goal could likely be reached even sooner, McCloskey said.
McCloskey added that dairy's progress toward net-zero goals could create "thousands and thousands of jobs" and revitalize rural economies as industries spring up around clean technologies. Video of McCloskey's testimony and the entire hearing can be viewed here, and written testimony can be accessed here.
It was an eventful week concerning the California Quota Implementation Plan (QIP), and it's not over yet.
The Sacramento Superior Court hearing to determine the future of California's Quota Implementation Plan (QIP) was delayed three days, until July 31 beginning at 10 a.m. (Pacific time zone). The hearing will be held virtually and can be followed using this video link.
Originally scheduled to start on July 28, the lawsuit was filed by Stop QIP Dairy Tax Coalition. It alleges the California Department of Food and Agriculture (CDFA) has been conducting the QIP illegally and that all collection of funds and distribution of quota payments should cease immediately.
The United Dairy Families of California (UDF), which opposes the elimination of the QIP without compensation for holders of quota, was joined by the Western United Dairies in filing an amici curae (friend of the court) brief in support of CDFA. The document provides background information on the QIP and its implementation.
Leading up to the court hearing, those opposed to an immediate suspension of the QIP had two administrative victories.
On July 24, the CDFA announced that a petition filed by UDF met the 25% signature threshold required for further consideration. UDF's petition calls for sunsetting the QIP over a five-year period, with a termination date effective on March 1, 2025.
In a letter to UDF's Corinne Madison, division of marketing services special assistant, Donald Shippelhoute, said CDFA anticipates holding a Producer Review Board meeting in August, followed by a public hearing.
Also on July 24, Administrative Law Judge Timothy Aspinwall denied Stop QIP's petition seeking suspension of Chapter 3.5 of the California Food and Agriculture Code. Suspension of Chapter 3.5 would have effectively terminated the QIP, also known as the Quota Administration Program.
Aspinwall presided over a hearing, held June 9-10, and also considered written testimony submitted through June 26. In his ruling, Aspinwall declared the petition "legally defective" and said "is not required to conduct a referendum on the petition and should not do so."
The USDA and Department of Health and Human Services (HHS) are moving closer to the development of 2020-25 Dietary Guidelines for Americans (DGA). NMPF is urging dairy producers and others to advocate on behalf of dairy.
The USDA is currently accepting public comments on a report provided by the Dietary Guidelines Scientific Advisory Committee (DGAC). Dairy maintained its foothold in the DGAC's final report, released publicly on July 15, but dairy organizations continue to push for the next step: embracing dairy foods at all fat levels. Read: Dairy groups urge further dietary review in support of full-fat milk.
NMPF offers a link to an advocacy website, along with comment suggestions. The deadline to comment is Aug. 13.
Some good news regarding dairy product inventories: There was a drawdown in cheese and butter inventories in June, according to the USDA's monthly Cold Storage report. Released July 22, the report reflects volumes of dairy product inventories as of June 30, 2020.
Total natural cheese stocks were estimated at just under 1.42 billion pounds, down 3% from May 31 but up 3% from a year earlier. American cheese stocks, at 793.3 million pounds, were down 3% from May but up 1% from June 2019.


Butter stocks were estimated at 380.2 million pounds, down 4% from May but up 11% compared with June 2019.
The NMPF has called attention to an upcoming anniversary in the long history of dairy's battle against nondairy alternatives. "Dairy Defined: How the Fight Against 'Bogus Butter' Changed the World," notes that Sunday, Aug. 2, is the anniversary of what was officially named the "Oleomargarine Act," signed by President Grover Cleveland in 1886. It was a precursor to the food-safety system that protects U.S. consumers to this day. Read the full article here.
The USDA announced a bidding period for delivery of dairy products for federal food and nutrition assistance programs. Solicitations included nearly 2.26 million pounds of salted butter in cases of 1-pound packages to be delivered between Oct. 1 and Dec. 31. Bids close Aug. 10.
New York is seeking research projects designed to increase consumer of demand fluid milk and other dairy products. Grants will be awarded by the New York State Department of Agriculture and Markets Dairy Promotion Order (DPO) advisory board.
Eligible applicants include nonprofit entities, research institutions and private businesses that are not affiliated with the DPO Advisory Board. Project proposals may not promote a specific brand or trade name.
Additional information, including a suggested format for proposals, can be found here. Applications are due by Aug. 24, 2020. A second request for research project proposals – focusing on promotion of the dairy industry – will be released in the coming weeks.
Progressive Dairy posted an additional edition of "Weekly Digest" late last week, highlighting another big jump in the Class I base price for August, what is likely to be record increases in June-July milk prices and statistics showing grocery store dairy product sales are settling in for the long haul. Read: Weekly Digest: Class I base jumps another $3 per cwt in August.
Progressive Dairy frequently provides updates on COVID-19 news and resources on a special webpage.
Updates posted on July 28 cover information about the USDA's third round of the Farmers to Families Food Box Program. The USDA said the latest round of boxes must contain a minimum of 5-6 pounds of dairy products, plus a gallon of fluid milk.
In a recent Knowledge Exchange article, Dario Arezzo, a senior tax consultant at Farm Credit East, stresses the importance of situational awareness this tax year. With USDA's Commodity Food Assistance Program (CFAP) payments and the Small Business Administration's Paycheck Protection Program (PPP) loans, it will be critical for farmers to stay up to date on projected year-end numbers to avoid an unpleasant tax surprise.
There's also information on event changes and cancellations; a list of recent dairy organization podcasts related to COVID-19; a comprehensive list of other state, regional and national resources; and helpful articles previously appearing on the Progressive Dairy website.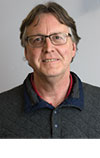 Dave Natzke

Editor
Progressive Dairy