Digest Highlights
Citing of lower cow numbers and slower growth in milk output per cow, the USDA's World Ag Supply and Demand Estimates (WASDE) report reduced milk production forecasts and raised projected milk prices for both 2021 and 2022.
For 2021, milk production is forecast at 226.2 billion pounds, down 200 million pounds from last month's estimate. If realized, 2021 production would be up about 1.1% from 2020.
Looking into next year, 2022 milk production was forecast at 227.7 billion pounds, down 400 million pounds from last month's forecast. If realized, 2022 production would be up less than 0.7% from the 2021 forecast.
Less milk and strong demand is expected to push dairy product prices higher.
As a result, the projected 2021 average Class III milk price was raised 10 cents to $17.05 per hundredweight (cwt), the average Class IV price forecast was raised a nickel to $16.05 per cwt, and the 2021 all-milk price forecast was raised a dime to $18.60 per cwt.
For 2022, projected Class III and Class IV prices were raised 30-40 cents from last month's estimate to $18.15 and $19 per cwt, respectively. The projected all-milk price for 2022 was raised to $20.75 per cwt, up 50 cents from last month's forecast.
Feedstuff supply, demand and price estimates were also released, incorporating updates from the December Crop Production report. Corn and soybean supply and use estimates were unchanged from last month.
At $5.45 per bushel, the projected season-average corn price received by producers was also unchanged from last month. That would be about 92 cents (20%) more than 2020-21 average of $4.53 per bushel and $1.89 (53%) more than the 2019-20 average of $3.56 per bushel.
At $12.10 per bushel, the projected U.S. season-average soybean price received by producers was unchanged from last month's forecast but would be up $1.30 (12%) from the 2020-21 average of $10.80 per bushel and $3.53 (41%) more than the 2019-20 average of $8.57 per bushel. The projected soybean meal price was forecast at $330 per ton, up $5 from the previous month. If realized, it would be down $62.30 from the 2020-21 average but still up more than $30 per ton from 2019-20.
The USDA's latest Crop Production report did not include updates on dry hay or forage production. October (the latest available) monthly U.S. average prices for Premium and Supreme dairy-quality alfalfa hay rose $3 from September to $247 per ton and were up $53 per ton from a year ago. It's the highest average recorded since the USDA began compiling dairy-quality hay prices in 2019.
For more on the hay market outlook, read: Forage Market Insights: Making a list and checking it twice.
The USDA boosted the size of this year's cottonseed harvest slightly. The 2021 cottonseed crop is now forecast at 5.576 million tons, up about 1.07 million tons (24%) from 2020.
The 2021 beef production forecast was raised from last month, with higher expected slaughter of fed cattle and heavier carcass weights. The total 2022 production estimate was unchanged from the previous month. The cattle price forecasts for 2021 and 2022 were raised on current price strength and expectations of continued demand strength into next year.
Dairy Farmers of America (DFA) will discontinue operations at its Country Delite Farms manufacturing facility in Nashville, Tennessee, in February 2022. The plant was one of more than 40 plants acquired in 2020 from bankrupt Dean Foods.
The Country Delite manufacturing facility produces a variety of milk products. The closure does not impact DFA's other Nashville manufacturing facility that produces Purity Dairy products.
The plant will stop operating on Feb. 11, 2022. To assist employees impacted by the closing, DFA will work with the Tennessee Department of Labor and Workforce Development to identify local employment opportunities. Plans are also in place to set up an onsite job fair and other resources to help employees transition into new opportunities. In addition, relocation assistance is being offered to employees interested in positions at other select DFA locations.
Progressive Dairy sources indicate payments to dairy producers under the Pandemic Market Volatility Assistance Program (PMVAP) are likely to be distributed in January, as milk handlers await necessary funds from the USDA.
Announced in August, the purpose of the $350 million PMVAP is to provide financial assistance to dairy farmers who received a lower value for their milk from July through December 2020, due to market abnormalities caused by the pandemic and ensuing federal policies.
The USDA has created a Handler Education Resources webpage to assist milk handlers meet producer education requirements under the PMVAP later this spring.
For additional information, read: USDA announces Pandemic Market Volatility Assistance Program for dairy, Dairy pandemic assistance: The devil is in the details and Producers must certify adjusted gross income requirement to be eligible for PMVAP payments.
The USDA's National Agricultural Statistics Service (NASS) is mailing the National Agricultural Classification Survey (NACS) this month to more than a million potential U.S. agricultural producers, in preparation for the 2022 Census of Agriculture.
The NACS will ask survey recipients if they are involved in agricultural activity and for basic farm information. Response to the NACS is required by law for all who receive the questionnaire, even if the recipient is not an active farmer or rancher. Questionnaires can be completed online or by mail. The response deadline is Jan. 24.
The Census of Agriculture data collection will begin in November 2022.
Be it resolved: Among resolutions approved by delegates attending the New York Farm Bureau's annual meeting was support for a 2% increase in annual milk production history above the Tier I, 5-million-pound cap under the Dairy Margin Coverage (DMC) program.


Wisconsin Gov. Tony Evers signed Assembly Bill 314 (Wisconsin Act 92), creating a $5 million program within the state agriculture department to promote agricultural exports. Half of the total funds will target exports of dairy products.


Two bills related to livestock marketing moved out of the House Agriculture Committee last week. H.R. 5290 extends the authorization for Livestock Mandatory Reporting (LMR) through September 2022. H.R. 5609 directs USDA's Agricultural Marketing Service (AMS) to establish a contract library for cattle contracts, requiring the USDA to publish reports on contracts between producers and packers for the sale of fed cattle.


The Family Farm Action Alliance sent a letter to the Antitrust Division of the U.S. Department of Justice, Dec. 8, calling for an investigation into consolidation within the fertilizer industry and the potential link to escalating fertilizer prices. According to the letter, just two companies supply the entirety of North America with potash: Nutrien Limited and the Mosaic Company. While the companies cite shortages and high natural gas prices leading to higher fertilizer prices for farmers, the letter contends the companies are using their monopoly power to raise prices charged to farmers and are failing to utilize existing production capacity. Separately, the American Farm Bureau Federation (AFBF) provided detailed analysis of some factors driving fertilizer prices higher. Read: Too many to count: Factors driving fertilizer prices higher and higher.


Globally, consumers paid more for dairy products in November, based on a monthly report from the Food and Agriculture Organization (FAO) of the United Nations. The FAO Dairy Price Index led November's aggregate rise, increasing by 3.4% from the previous month. Strong global import demand persisted for butter and milk powders as buyers sought to secure spot supplies in anticipating of tightening markets.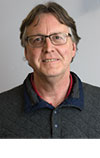 Dave Natzke

Editor
Progressive Dairy