Digest Highlights
A USDA rule outlining provisions for smaller producers to adjust annual milk production histories under the Dairy Margin Coverage (DMC) program is moving closer. Although no timeline was provided, Amanda Heitkamp, USDA strategic communications coordinator for farm production and conservation, said a draft rule has been written and is now going through the clearance process.
"We understand the urgency in getting the rule cleared and published to provide additional assistance to dairy producers. As soon as we have a final, published rule, we will begin rolling out information regarding program provisions and enrollment guidance for producers," she said in an email response to an inquiry from Progressive Dairy.
Last December's COVID-19 relief bill included language directing the USDA to allow smaller dairy producers to update their milk production history baselines and receive a supplemental DMC payment on a portion of any increased milk production. It limits the supplemental payment to cover 75% of the difference between an eligible dairy operation's actual 2019 milk production and its previous DMC milk production history. For most operations, production history is based on the highest milk production in 2011, 2012 and 2013, with annual adjustments based on changes in U.S. average milk production.
The adjusted milk production baseline, capped at 5 million pounds per year, would be effective January 2021 through the life of the current farm bill and DMC program, ending in 2023.
Through the first quarter of 2021 the milk price over feed cost margin has averaged just $6.60 per hundredweight (cwt) and payments have topped $344 million.
The USDA will announce U.S. average milk and feed prices used to calculate April's DMC margin and potential indemnity payments on May 28. (Check back with Progressive Dairy for an update.)
After lingering below $16 for the first four months of the year, the Federal Milk Marketing Order (FMMO) Class I base price rose to $18.29 per cwt for June, up $1.19 from May and the highest since December 2020. The June 2021 price is $6.87 above the Class I base price paid in June 2020, when market disruptions caused by the COVID-19 pandemic pushed the Class I base price to just $11.42 per cwt.
Peter Vitaliano, National Milk Producers Federation (NMPF) chief economist, summarizes milk production and use trends in the May Dairy Market Report.


The opening of the U.S. Dairy Export Council (USDEC) Center for Dairy Excellence in Singapore helped lead to a 36% increase in year-over-year export value sales growth in Southeast Asia. A new website tells the story of the U.S. dairy industry's long-term commitment to the region.


The USDA's Farm Service Agency (FSA) announced an initiative to quantify the climate benefits of Conservation Reserve Program (CRP) contracts. The FSA has historically worked to quantify CRP environmental benefits to water quality and quantity, wildlife and rural economies. The agency will now invest $10 million to measure soil carbon sequestration and other climate and environmental benefits of conservation practices over the life of CRP contracts.


The USDA published a 90-day progress report on climate-smart agriculture and forestry.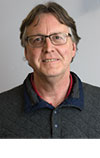 Dave Natzke

Editor
Progressive Dairy