Digest Highlights
The USDA solicited bids to supply the following dairy products for domestic feeding programs during the fourth quarter of 2021:
10.178 million pounds of print salted butter in 1-pound packages (cases of 36), with delivery between Oct. 1 and Dec. 15, 2021 – Bids close Aug. 24.


More than 6.3 million gallons of whole, 2%, 1% and skim milk in gallon and half-gallon containers, with delivery between Oct. 1 and Dec. 15, 2021 – Bids close Aug. 19.


2.093 million pounds of cheese for delivery between Oct. 1 and Dec. 15, 2021 – Bids close Aug. 19. Of the total, specific bids are being sought for 680,400 pounds of cheddar cheese in 1-pound chunks, 672,000 pounds of shredded cheddar in 2-pound packages, 161,280 pounds of Swiss cheese in 1-pound blocks and 579,150 pounds of sliced Swiss cheese in 24-ounce packages.


91,400 pounds of mozzarella string cheese for delivery in November-December – Bids close Aug. 19.
The USDA also awarded bids for delivery of dairy products for domestic feeding programs in the final quarter of 2021 to:
Miceli Dairy Products, Cleveland, Ohio, for 403,200 pounds of shredded mozzarella cheese in 2-pound packages
Saputo Cheese USA, Lincolnshire, Illinois, for 336,000 pounds of shredded mozzarella cheese in 2-pound packages
The USDA's Agricultural Marketing Service launched two new cattle reports designed to provide greater market transparency. The National Daily Direct Formula Base Cattle report will provide information into the foundational prices used in cattle market formulas, grids and contracts. The National Weekly Cattle Net Price Distribution report will show the volume of cattle purchased at each different level of pricing within those formulas, grids and contracts.
Current negotiated cash cattle trade is approximately 30% less than it was in 2005, while formula transactions have increased at the same rate, according to USDA Secretary Tom Vilsack.
The National Daily Direct Formula Base Cattle reports will enable stakeholders to see the correlation between the negotiated trade and reported formula base prices, as well as the aggregated values being paid as premiums and discounts. Daily reports will be national in scope and released in morning, afternoon and summary versions; weekly and monthly formula base reports will be both national and regional in scope and include forward contract base purchase information.
The National Weekly Cattle Net Price Distribution report will show at what levels (price and volume) trade occurred across the weekly weighted average price for each purchase type. This report is a window into what producers are paid for cattle (net) and retains confidentiality by segregating volumes purchased in $2 increments +/- the daily weighted average price depending upon premiums and discounts.
Several producer-focused outreach sessions will be held to help producers and others use the data to make marketing decisions.
Bel Brands USA and Dairy Farmers of America (DFA) are partnering on a project to implement and measure sustainable on-farm milk cooling practices designed to reduce greenhouse gas (GHG) emissions.
Throughout the 12-month pilot program, Bel and DFA will support the adoption of energy-efficient and cost-effective on-farm milk cooling methods, including natural well water cooling methods by a dairy farm in Iowa that supplies milk to Bel Brands. As a secondary benefit, the warm well water used to cool the milk will be fed to the cows at their preferred temperature.
Bel co-financed the cooling mechanism. The farm will work with DFA's sustainability team to capture data on the energy and economic savings of the milk cooling practices compared to high-energy flash chillers. If successful, the practices could be replicated on other U.S. dairy farms.
The pilot is part of an effort to reduce the carbon footprint on dairy farms, in line with the Net Zero Initiative (NZI), an industry-wide effort led by the Innovation Center for U.S. Dairy.
Dairy margins deteriorated over the second half of July as a sharp drop in milk prices more than offset feed price trends which were generally flat, according to Commodity & Ingredient Hedging LLC. A bearish USDA Milk Production report set the tone for milk prices, although the Cold Storage report indicated food service and restaurant demand from relaxed COVID-19 restrictions recently may be helping to keep cheese inventories in check. On feed, prices for both corn and soybean meal traded in narrow ranges.
Milk and feed price factors used to calculate July 2021 Dairy Margin Coverage (DMC) program margin and potential indemnity payments will be released by the USDA on Aug. 31. While Progressive Dairy provides analysis of monthly DMC program margins and indemnity payments, American Farm Bureau Federation assistant economist Daniel Munch also provides an additional overview here.
Also coming up: Most Federal Milk Marketing Order uniform prices and producer price differentials covering July milk marketings are announced Aug. 11-14. Watch for a Progressive Dairy summary early next week.
The Calf Care & Quality Assurance (CCQA) program published the first volume of its Animal Care Reference Manual, providing guidance for farmers raising calves in dairy and/or beef production systems.
The CCQA program also offers additional calf-raising resources, such as protocol templates and animal observation scoring reference guides. Online and in-person opportunities for individuals looking to be CCQA-certified, as well as a facility self-assessment, will be available later this fall.
The Ocean Shipping Reform Act, introduced by U.S. Reps. John Garamendi (D-California) and Dusty Johnson (R-South Dakota), seeks to address several ongoing logistical challenges facing dairy product exporters. The proposal provides new authority to the Federal Maritime Commission (FMC) to regulate ocean carriers. The National Milk Producers Federation (NMPF) and the U.S. Dairy Export Council (USDEC) offered their support for the legislation. The organizations note the dairy industry and other exporters have faced substantially increased costs to ship their goods overseas, challenges obtaining containers and other equipment to deliver their goods to ports and beyond, and often incur booking cancellations or delays for vessel space.


The Senate passed its $1 trillion bipartisan infrastructure package – H.R. 3684, the Infrastructure Investment and Jobs Act – by a vote of 69-30. The 2,700-page document is now forwarded to the House, which previously passed its own version of the bill.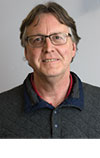 Dave Natzke

Editor
Progressive Dairy