Digest Highlights
While the dairy industry continues to wait on the FDA to address standards of identity and labeling of dairy alternatives, a judge in the U.S. District Court Northern District of California has provided preliminary injunctive relief for a vegan company to market its plant-based product as "butter."
In an order signed Aug. 21, U.S. District Judge Richard Seeborg granted permission to California-based Miyoko's Kitchen to use the terms "butter," "cruelty-free" and "lactose-free" while the case proceeds. The order prevents the California Department of Food and Agriculture (CDFA) from enforcing regulations related to labeling and marketing of Miyoko's plant-based product.
The preliminary injunction says Miyoko's cannot use labels such as "hormone-free" or "revolutionizing dairy with plants."
The complaint, filed in February 2020, argues that the CDFA's application of federal regulations is an unconstitutional violation of Miyoko's right to free speech.
Although the preliminary ruling in the California case is a bump in a very long road, Alan Bjerga, senior vice president of communications with the National Milk Producers Federation (NMPF), notes the organization continues on a path for standards of identity for dairy products. Most recent progress came in the House Ag Appropriations bill. A bipartisan amendment on the House floor directed FDA to allocate $5 million to enforce federal rules that reserve dairy product terms for real dairy products. The committee report also directs FDA to finally start enforcing dairy product standards of identity, pursuant to a review process it began two years ago following pressure from NMPF and Congress.
A survey of Wisconsin dairy farmers reveals more than 80% of respondents expect to be farming in five years, but their futures are dependent on milk prices. About two-thirds plan on milking the same number of cows, and about three-quarters will have the same number of cropland acres.
Balancing milk supply and demand was anticipated to be the top dairy industry disrupter over the next five years. About one-quarter of respondents indicated their milk purchaser had adopted a supply management plan. Over half of respondents reported utilizing at least one risk management program.
Survey questions covered a wide range of topics, including markets, labor needs, off-farm employment, conservation practices, diversification, succession and retirement planning, and more.
The survey and results are posted on the Wisconsin Department of Agriculture, Trade and Consumer Protection (DATCP) website.
The survey was developed in partnership with the University of Wisconsin – Madison College of Agricultural and Life Sciences (UW-CALS) and distributed in mid-March, just before the onset of the COVID-19 pandemic. Of the nearly 7,100 licensed dairy herd owners in the state, 2,871 surveys were returned, a response rate of 41%. Almost 90% of respondents were conventional farms, and two-thirds were sole proprietorships.
U.S. Rep. Fred Keller (R-Pennsylvania) introduced the Giving Increased Variety to Ensure Milk into the Lives of Kids Act (GIVE MILK Act).
The proposal aims to increase milk consumption in the Special Supplemental Nutrition Program for Women, Infants and Children (WIC) by giving participants over the age of 2 the option of having 2% reduced-fat milk and whole milk as part of their diet. According to Keller, the bill reverses an Obama administration era rule limiting WIC participants to low-fat (1%) or nonfat milk.
"Whole milk and 2 percent reduced-fat milk remain some of the most nutritious options to support a healthy upbringing, and it is essential that we expand these critical sources of nutrients in our federal nutrition assistance programs," Keller said.
Three regional dairy research initiatives will split $18.4 million in grants through the USDA's Dairy Business Innovation (DBI) Initiatives grant program.
The University of Tennessee, the Vermont Agency of Agriculture, Food and Markets and the University of Wisconsin will each receive about $6.13 million to support three-year research projects. The projects must start no later than Sept. 30, 2020, and end no later than Sept. 29, 2023.
The initiatives provide direct technical assistance and make subgrants to dairy businesses to support dairy businesses in the development, production, marketing and distribution of dairy products. These initiatives specifically focus on: diversifying dairy product markets to reduce risk and develop higher value uses for dairy products, promoting business development that diversifies farmer income through processing and marketing innovation, and encouraging the use of regional milk production.
The New York State Department of Agriculture and Markets, the New York Dairy Promotion Order (DPO) Advisory Board and innovation consultancy VentureFuel announced a new startup competition MilkLaunch, focused on accelerating product innovation for dairy products in New York.
MilkLaunch will encourage entrepreneurs to introduce new dairy products with the ultimate goal of boosting dairy sales in New York. The competition includes over $200,000 in awards, including providing $15,000 to support four finalists in perfecting their product via lab time, customer insights, research and elite mentorship from global experts across the consumer products, retail and dairy industries. The grand prize of $150,000 will be used to accelerate the winner of the competition to get to market and drive dairy sales.
The competition is for early stage applicants ranging from idea stage to existing new products. Products must contain at least 50% fluid milk, have sales of less than $250,000, and the winners must commit that all milk will be sourced from New York producers for at least 12 months.
The deadline for application is Sept. 15, 2020. Competition rules and application documents are available here.
The USDA's Farm Service Agency (FSA) will assist agricultural producers cover costs related to receiving and maintaining organic certification. Applications for the Organic Certification Cost Share Program (OCCSP) are due by Oct. 31, 2020, and will help cover eligible certification expenses paid between Oct. 1, 2019, and Sept. 30, 2020.
Eligible producers include any certified producers or handlers who have paid organic certification fees to a USDA-accredited certifying agent. Eligible expenses for cost-share reimbursement include application fees, inspection costs, fees related to equivalency agreement and arrangement requirements, travel expenses for inspectors, user fees, sales assessments and postage.
Contact a local FSA county office for information, or visit the USDA organic certification website.
New York agriculture has the capacity to mitigate its own greenhouse gas (GHG) emissions, two Cornell University researchers say in a state-funded report commissioned by the New York State Department of Agriculture and Markets.
The 65-page report, "New York Agriculture and Climate Change: Key Opportunities for Mitigation, Resilience, and Adaptation," provides a scientific assessment of opportunities and barriers supporting climate adaptation and mitigation practices on New York's farms.
The report includes a table that ranks 13 mitigation opportunities based on the scale at which they could be implemented and whether they met important criteria. Several have implications for dairy and livestock manure and feed management. The top five mitigation actions were: manure storage cover and flare, nitrogen management, livestock feed management, woodland management and activation of underutilized lands. The report identified practices that remove GHGs more permanently from the atmosphere as opposed to temporary fixes.
A coalition of Wisconsin organizations directed a letter to two more Wisconsin towns which have adopted "implements of husbandry" ordinances which mandate farmers who haul manure on town roads to post a surety bond to cover any possible damage to the roads.
The town of Polar is seeking a road bond for $50,000 for all town roads and the town of Wolf River is asking $50,000 for each road in the town that is used.
Earlier this month, Venture Dairy Cooperative (VDC), Wisconsin Dairy Alliance (WDA) and Wisconsin Manufacturers and Commerce (WMC) sent a similar letter to the town of Peck asking them to rescind their ordinance and work with its farming community to come to a mutually beneficial solution. According to that ordinance, farmers would need to post a surety bond of $100,000 with the town for each road used to cover any possible damage that may occur.
The groups, who collectively represent thousands of farmers across Wisconsin, are concerned that these ordinances effectively ban farmers from moving manure on town roads and set a dangerous precedent. They urged the towns' officials to rescind the ordinances immediately and resolve road issues through mutually beneficial solutions. The actions of these towns will harm local farmers and likely lead to costly and reputation-damaging litigation, they said.
The USDA's Agricultural Marketing Service (AMS) continues to make dairy product purchases for distribution through domestic feeding and nutrition programs. Contracts were recently announced for about 6.6 million pounds of 1% ultra-high-temperature (UHT) milk for delivery in October-December 2020. Winning bids were awarded to Gossner Foods, Logan, Utah; Industria Lechera de, Puerto Rico; and JEC Consulting & Trading Company, Charlotte, North Carolina.
According to the USDA, the accepted bids left solicitations for more than 13 million pounds of dairy products unfilled.
The USDA's Food Safety and Inspection Service (FSIS) and the state of Vermont have finalized a Cooperative Interstate Shipment (CIS) agreement. Under CIS, certain state-inspected plants that comply with federal inspection requirements are permitted to ship their product in interstate commerce.
The CIS program is limited to plants located in the 27 states that have established a Meat and Poultry Inspection Program (MPI). To be eligible to participate in the CIS program, state MPI programs must meet a number of criteria to demonstrate that the inspection that it provides to state-inspected plants will be the "same as" the inspection that FSIS provides to official federal establishments. The CIS program was created by the 2008 Farm Bill and since then, FSIS has signed agreements with Indiana, Iowa, Maine, Missouri, North Dakota, Ohio and Wisconsin.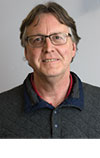 Dave Natzke

Editor
Progressive Dairy