In this column, Progressive Dairy summarizes issues in the news and attempts to describe how they might affect dairy farmers. Look for more extensive background and details at Progressive Dairy.
CONGRESSIONAL AG LEADERSHIP
What happened?
In case you missed it, national elections were held on Nov. 3, 2020.
What's next?
With ballots to be counted and recounted and multiple lawsuits filed at Progressive Dairy's deadline, we didn't know who will be in the White House and, by extension, leading the USDA. We do know there will be change atop congressional committees with ag oversight.
However, even though three of four leadership positions on U.S. Senate and House Ag Committees will see changes when the next Congress begins in 2021, dairy organization leaders seeking policy discussions are likely to find many familiar faces on both committees.
Bottom line
The biggest change will be in the House, where Rep. Collin Peterson (D-Minnesota), ag committee chair, lost in his re-election bid, and Rep. Michael Conway (R-Texas), ranking member, retired. Republicans picked up seats in the House but remained short of the majority needed to take over the chair position.
Reps. David Scott (D-Georgia) and Jim Costa (D-California) announced they will seek to replace Peterson.
At Progressive Dairy's deadline, it appeared three current House Ag Committee Democrats, New Mexico's Xochitl Torres Small, California's T.J. Cox and New York's Anthony Brindisi had lost their bids for re-election. Twenty-two other House Democrats either won or were leading in their re-election bids.
Among current Republican members, Ted Yoho of Florida and Ralph Abraham of Louisiana retired. In addition, Roger Marshall of Kansas won election to the Senate. Nineteen current members either won or were leading in their bids for re-election.
In the Senate, only a small number of current ag committee members were up for re-election, but Sen. Pat Roberts (R-Kansas), committee chair, retired. Republicans held their majority in the Senate, thereby retaining the chair position.
None of the senators currently sitting on the Senate Ag Committee lost in their re-election bids, although Kelly Loeffler (R-Georgia) fell short of the minimum 50% of the popular vote needed to win and must participate in a runoff election. Republicans Joni Ernst of Iowa, Mitch McConnell of Kentucky and Cindy Hyde-Smith of Mississippi all were re-elected, as were Democrats Richard Durbin of Illinois and Tina Smith of Minnesota.
Six Republicans and seven Democrats, including Sen. Debbie Stabenow of Michigan, ranking member, were not up for re-election in the 2020 cycle.
NEGATIVE PRODUCER PRICE DIFFERENTIALS
What happened?
By the time you get this magazine in your mailbox, you'll know what price you received for October milk. You should have seen stronger prices thanks to higher values for Class III milk. However, depending on your Federal Milk Marketing Order (FMMO) and milk handler, negative producer price differentials (PPDs) were again an issue.
What's next?
Negative PPDs are likely to continue into 2021. As milk producers, you can't do much to manage the related price risk but, like a light on a train in a tunnel, you might be able to see negative PPDs coming.
Bottom line
The FMMO Class III milk price ($21.61 per hundredweight) leap-frogged over the Class I base price ($15.20 per cwt) in October, creating another substantial Class I base-Class price inversion. The gap between Class III and Class IV prices also widened in October to $8.14 per cwt, equaling the gap back in June 2020. Those price relationships were again ample incentive for Class III depooling and negative PPDs for October milk.
The situation will continue in November. The Class I base price has been announced at $18.04 per cwt; Class III and Class IV futures prices as of Nov. 5 were $23.57 and $13.56 per cwt, respectively. If realized, November will have a Class I-Class III price inversion of more than $5.50, and the Class III-Class IV gap would be more than $10 per cwt.
FDA LABEL ENFORCEMENT
What happened?
The National Milk Producers Federation (NMPF) ramped up pressure in its seemingly never-ending quest to have the FDA enforce plant-based dairy imitation labeling and marketing regulations. In a 19-page letter to the director of the office of the ombudsman within the FDA, NMPF president and CEO Jim Mulhern said the agency's failure to regulate misleading labels on dairy alternatives was a "clear dereliction of duty" and asked for intervention to break the bureaucratic logjam.
What's next?
An FDA ombudsman serves as a neutral and independent resource for members of FDA-regulated industries when they experience problems with the regulatory process.
Bottom line
Mulhern said inaction by the FDA had led to the proliferation of unlawfully labeled, nutritionally inferior non-dairy substitutes that are misrepresented by misappropriating common or usual names for dairy foods.
"Allowing unlawfully labeled 'plant-based' imitation dairy foods to proliferate poses an immediate and growing risk to public health; it is a clear dereliction of the FDA's duty to enforce federal law and agency regulations," he said.
COVID-19 AND DAIRY MARKETS
What happened?
The COVID-19 pandemic has weighed heavily on 2020 dairy markets, and that influence is likely to continue for the foreseeable future, according to Mark Stephenson, University of Wisconsin – Madison director of dairy policy analysis.
What's next?
Stephenson said the pandemic was entering a third surge in the U.S. and had not yet peaked.
Bottom line
The impact of the pandemic on consumer behavior has affected nearly all dairy product sales channels.
Prior to the pandemic, more than 50% of all cheese and butter was consumed outside the home, through food service (restaurants and institutions). Restaurant closures and capacity restrictions have cut sharply into those sales, with the notable exception of pizza.
Beyond restaurants, the USDA's "Farmers to Families Food Box" program has also been especially helpful in supporting cheese sales, with the program accounting for 4% to 5% of U.S. milk production. Retail grocery store sales of cheese have been strong throughout the pandemic.
The combined sales of cheese on pizzas, at retail and through food box distribution helped maintain consumption. April-October 2020 U.S. cheese sales were down just 0.4% compared to the same period a year earlier, far less than the forecasted decline of 5%.
Fluid milk and butter consumption have been buffered by at-home use, although butter inventories have been building. The surplus is concerning, Stephenson said.
Going forward, milk production will matter. Implementation of base-excess programs to balance supply-demand drove production lower in May and into June, but better milk prices and government payments have spurred sharper growth in July-September.
On the demand side, there's both upside and downside potential. Strong retail sales fuel optimism. A recent survey by Inmar Intelligence found consumers said they will stockpile items heading into winter. Restaurant closures due to lack of outdoor seating in winter will hurt sales. The end of government assistance payments, unemployment and any economic recession will affect prices and sales. A weaker domestic market makes exports even more important.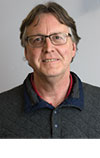 Dave Natzke

Editor
Progressive Dairy