You're busy – milking cows, managing employees, making hay.
In our regular conversations with our team of editorial advisers, we learned they not only wanted a recap of dairy news, but they were seeking brief insights into how that news might impact their dairy business going forward.
With that in mind, Progressive Dairyman launched this column: "What happened? What's next?" In recognition of your time, we'll attempt to summarize recent events or actions making dairy headlines and reported in our weekly digital newsletter, Progressive Dairyman Extra. Then, we'll seek out experts and sources, putting that news into perspective and, most importantly, briefly describe how it might affect you.
TARIFF WARS
What happened?
In late July, USDA officials provided a broad overview of Trump administration efforts to lessen the negative impact of ongoing tariff wars on the nation's agricultural producers, including dairy farmers. To offset those losses and relieve the financial stress faced by U.S. farmers, the USDA planned to authorize up to $12 billion for three programs: direct payments to producers to offset losses, government purchases of agricultural commodities for feeding and nutrition programs, and money to assist in the development of new domestic and export markets.
What's next?
Don't spend your "tariff wars" check from the USDA quite yet. Further details and implementation of those programs aren't expected until September.
Despite the lack of details, early forecasts of how much money individual dairy farmers will receive started trickling out. Those hypothetical payments were frequently based on an early estimate from the National Milk Producers Federation (NMPF) that the full impact of retaliatory tariffs – based on sharply lower milk futures prices in June – could cost U.S. dairy farmers about $1.65 per hundredweight, or a total of $1.8 billion, through the second half of 2018.
It's important to note the early estimate of financial damages caused by retaliatory tariffs was based on futures prices, not actual sales and monetary losses. Dairy futures have already improved somewhat since the initial impacts were estimated.
Several questions remain before the USDA determines how funds earmarked to offset the financial damages caused by the tariff wars are calculated and distributed, and how much dairy farmers might receive in the form of direct payments.
Since making the announcement, U.S. Ag Secretary Sonny Perdue has stated funds available for direct payments covering all commodities (soybean, sorghum, wheat, corn, cotton, dairy and pork) will be in the $7 billion to $8 billion range, about two-thirds of the $12 billion total.
The Trump administration tariffs on steel and aluminum targeted four trading partners: China, the European Union, Canada and Mexico. Of those, the U.S. sells virtually no dairy products to the European Union, and sales to Canada are minimal. For dairy, then, the negative trade impacts of retaliatory tariffs focus on China and Mexico.
There have been recent reports the U.S. may split current North American Free Trade Agreement negotiations and develop a bilateral agreement with Mexico. If an agreement can be reached, both countries could end tariffs and counter-tariffs. As the largest customer of U.S. dairy exports, normalized trade with Mexico has the potential to push dairy futures prices higher and immediately reduce financial damages.
Trade negotiations with China will likely take much longer, so some export losses will remain. Working with industry leaders, the USDA will have to determine how much potential financial damage was caused by the retaliatory tariffs and what level resulted from non-tariff factors such as growing global milk production, large dairy product inventories, etc.
Final program details aren't likely until after Labor Day, so don't spend any estimated tariff wars' dividends yet.
2018 FARM BILL
What happened?
Both the House and Senate voted to send their versions of a proposed 2018 Farm Bill to a conference committee to iron out differences. House leaders named 47 members to that committee; Senate leaders named nine.
What's next?
No formal conference committee action on a final 2018 Farm Bill will happen before Labor Day. Majority Leader Sen. Mitch McConnell (R-Kentucky) shortened the Senate's August recess to one week. However, House members departed Washington, D.C., and won't return until Sept. 4. The current farm bill expires Sept. 30, 2018.
Most of the "heavy lifting" on dairy provisions of the farm bill was done in a federal budget bill in February 2018. However, both Senate and House versions make further changes to the current Margin Protection Program for Dairy (MPP-Dairy), including adjustments to the premium structure.
ANIMAL ACTIVIST STRATEGIES AND TACTICS
What happened?
The Humane Society of the United States (HSUS) held a "Taking Action for Animals Conference" July 20-23, in Arlington, Virginia.
What's next?
Be prepared for animal activist efforts to make your jobs harder, according to an Animal Agriculture Alliance report detailing observations from the conference.
Those tactics and strategies will include building relationships with and applying pressure on local officials and state legislators to pass ordinances and bills that make raising livestock and poultry production more difficult. Conference attendees were also urged to reach across party lines on animal-related issues and also encouraged to join forces with environmental activists.
Another topic discussed at this year's conference was enacting change through corporate engagement. Kristie Middleton, HSUS managing director for farm animal protection and formerly with People for the Ethical Treatment of Animals, discussed how it's easier to persuade a food director to change a menu for what thousands of people eat than trying to persuade individuals on the street to go vegan.
The report is available to Animal Agriculture Alliance members in the Resource Library on the organization's website.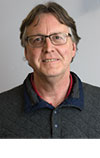 Dave Natzke

Editor
Progressive Dairyman