You're busy – milking cows, managing employees and hoping to get some hay made. With that in mind, Progressive Dairyman looks at issues in the news impacting you and your dairy business. In recognition of your time, we'll attempt to summarize recent events or actions making dairy headlines and reported in our weekly digital newsletter, Progressive Dairyman Extra. Then, we'll try to put that news into perspective and briefly describe how it might affect you.
DAIRY MARGIN
COVERAGE PROGRAM
What happened?
Another month, another Dairy Margin Coverage (DMC) program update while you wait to sign up. The USDA announced factors that determined the March 2019 DMC margin and potential indemnity payments. The U.S. average milk price rose from February, while feed (corn, soybean meal and alfalfa hay) prices were mostly steady. As a result, the March milk income over feed cost margin was $8.85 per hundredweight (cwt). Dairy producers who sign up at the $9.50-per-cwt insurable margin will see an indemnity payment of 65 cents per cwt on one-12th of their annual milk production (Table 1).
Payments are subject to a 6.2 percent sequestration deduction (slightly lower than the 6.6 percent deduction last year).
What's next?
Added to the indemnity payments of $1.51 and $1.28 per cwt in January and February 2019, respectively, we already know January-March indemnity payments will far surpass total annual premium costs (at least for producers covering their first 5 million pounds of milk production at the 95 percent level and $9.50-per- cwt margin level for 2019). Single-year premiums for that coverage are 15 cents per cwt.
Enrollment in the DMC program will begin June 17 at the USDA's Farm Service Agency (FSA) offices. The April DMC margin will be announced May 31, so dairy producers will know expected payments for four months before they sign up for the program. Distribution of indemnity payments, retroactive to January 2019, is scheduled to begin July 8.
As we've seen in recent weeks, markets are changing. Earlier this year, DMC payments had been projected to extend into October. However, the increases in milk futures prices and declines in corn and soybean meal futures now push the forecasted monthly margin closer to $9.50 per cwt by May or June, halting monthly DMC indemnity payments.
Bottom line
Markets (and margins) can change again but, as of early May, improving conditions on both the income and cost side mean dairy farmers will be getting more money from markets – and less from the DMC – as the year transpires. DMC payments will be made retroactive to Jan. 1, 2019, and the January-March payments are already ensured.
Check with your local USDA FSA office for signup details. You'll also have to decide if you want to lock in a margin for one year, or for the full five-year program, with additional premium discounts.
MPP-DAIRY PREMIUM REFUNDS
What happened?
The USDA announced additional details for producers eligible for premium refunds from the expired Margin Protection Program for Dairy (MPP-Dairy).
To be eligible for this repayment, a dairy operation must have participated in the MPP-Dairy during any calendar year from 2014 through 2017. Operations whose established production history has been transferred to an heir or new owner also are eligible.
What's next?
Eligible producers must have the repayment calculated and verified by FSA, and elect one of two distribution options by Sept. 20, 2019. An operation either can elect to receive 50 percent of the repayment amount as a cash refund or take 75 percent of the amount as a credit that can be used toward premiums for the new DMC program.
Bottom line
Eligible dairy producers should receive a letter from FSA outlining their repayment options. An operation's premium refund amount is calculated for each applicable calendar year in which that dairy participated in MPP-Dairy. The repayment amount is equal to the difference between the total amount of premiums paid by the dairy operation for each applicable calendar year of coverage and the total amount of payments made to the MPP-Dairy participating dairy operation for that applicable calendar year. There were MPP-Dairy payments in 2015 and 2016 but not in 2014 and 2017.
Premiums paid in 2018 are not refundable, and neither are administrative fees paid over the entire life of the program. Get to the FSA office by Sept. 20 to determine your refund eligibility.
WHOLE MILK IN SCHOOLS?
What happened?
Legislative and administrative efforts seeking to expand dairy options in school lunchrooms are underway. Earlier this year, H.R. 832 (the Whole Milk for Healthy Kids Act of 2019) was reintroduced. The USDA is also advancing a final rule – titled "The Child Nutrition Programs: Flexibilities for Milk, Whole Grains, and Sodium Requirements," giving schools more discretion in selecting the varieties of milk served during lunch and breakfast programs.
What's next?
While those efforts could yield positive results, the Dietary Guidelines for Americans (DGA) will likely provide a key avenue to get whole milk back into schools. In April, Greg Miller, global chief science officer of National Dairy Council (NDC); and Adam Landau, vice president/partner lead for Dairy Management Inc. (DMI) shared updates on milkfat and fluid milk and their potential place in the soon-to-be-revised DGA.
The DGA is updated every five years, developed by an advisory committee to the U.S. Department of Health and Human Services (HSS) and USDA. The "2020-2025 Dietary Guidelines for Americans" update is scheduled for release at the end of 2020.
Beyond providing dietary recommendations, the document is also used as the basis for dairy options served as part of the National School Lunch and Breakfast programs and other federal feeding programs.
Bottom line
While NDC and DMI cannot lobby the government agencies, the organizations can submit comments and provide research updates on milkfat that could be incorporated in the DGA. They're trying to undo 50 years of dogma related to dairy and saturated fats.
Dairy checkoff- and independently funded research has already made inroads, countering the negative beliefs regarding milkfat. Researchers have continuously sought to identify "bioactive components" in milkfat that provide health benefits. Among the findings, consumption of milk, cheese and yogurt may reduce risks to chronic diseases, including type 2 diabetes, cardiovascular disease and high blood pressure.
In an "obesity epidemic," the DGA will likely still recommend consumption of fat-free and low-fat dairy products as a means to meet nutrition requirements with lower amounts of fat and calories. However, the building consensus around emerging research data that the consumption of whole milk dairy foods is neutral-to-beneficial in terms of chronic disease risks may be strong enough to lead to increased flexibility in the 2020-25 DGA.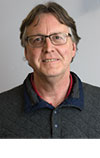 Dave Natzke

Editor
Progressive Dairyman