You're busy milking cows and deciding which worn-out assets to replace. With that in mind, Progressive Dairy looks at issues in the news impacting you and your dairy business.
In recognition of your time, we'll attempt to summarize recent events or actions making dairy headlines and reported in our weekly digital newsletter, Progressive Dairy Extra. Then we'll try to put that news into perspective and briefly describe how it might affect you.
INTEREST RATES
What happened?
The Federal Reserve's Open Market Committee (FMOC) adjusted its benchmark lending rate down another 25 basis points on Oct. 30, dropping the rate to 1.5% to 1.75%. Based on quarterly lender surveys from Chicago, Dallas, Kansas City, Minneapolis and St. Louis Federal Reserve districts, interest rates on most variable- and fixed-rate agricultural loans continued trending lower even before the adjustment (Table 1).
What's ahead?
Based on lender surveys, the stability of farm real estate values in many regions has continued to provide support to farm finances and likely will be a key determinant of credit conditions in the year ahead.
Bottom line
Due in part to lower interest rates, reliance on farm debt has increased in recent years and is now at levels last observed in the 1980s, according to Brent Gloy and David Widmar, with Agricultural Economic Insights LLC. There's also been a trend toward longer repayment terms.
On the one hand, longer repayment terms – coupled with historically low interest rates – makes it easier for producers to meet the annual debt service obligations. On the other hand, the extended debt terms leave producers "on the hook" for a longer period of time, Widmar wrote in a recent blog post.
Based on Kansas City Federal Reserve Bank data, annual average repayment terms on all non-real estate farm loans averaged 15.4 months in 2018, the longest in more than 40 years. (Available data goes back to 1977.) Specific to farm machinery and equipment loans, average repayment terms averaged 33.9 months in 2018, down from more than 40 months in 2013-15.
Another category of farm loans to consider are livestock loans. Gloy and Widmar report that the average annual repayment terms on livestock (other than feeder cattle) have been trending higher since 2015 and reached a high of 18.4 months in 2018.
DAIRY LABOR
What happened?
Introduced at the end of October, the Farm Workforce Modernization Act is another attempt at immigration reform with a focus on addressing U.S. agriculture's farm labor crisis.
What's ahead?
The bill was introduced with strong bipartisan support and has received widespread approval from dairy and other agricultural organizations. And it has support of the United Farm Workers. At Progressive Dairy's deadline, the bill was approved in a vote in the House Judiciary Committee's immigration subcommittee. Getting it through the House by the end of 2019 is seen as a key for Senate consideration in 2020.
Bottom line
As proposed, the bill creates a merit-based visa program specifically designed for the nation's agricultural sector. Among other things, it would provide a path to legalization for current farm workers and expand the H-2A foreign seasonal guestworker program to include year-round employees.
MARKET FACILITATION PROGRAM
What happened?
In November, the USDA was authorized to make a second of three potential Market Facilitation Program (MFP) payments – this one equal to 5 cents per hundredweight (cwt) on a dairy farmer's annual milk production history. Opened in August, the MFP signup period closed on Dec. 6, 2019.
What's ahead?
A third payment, another 5 cents per hundredweight (cwt), is tentatively scheduled for January, pending final USDA authorization. Dairy farmers who grow alfalfa may be eligible for MFP acreage payments under the non-specialty crop portion of the program. However, the USDA ruled that any alfalfa-grass forage mix stand must be at least 60% alfalfa to qualify.
Bottom line
We've reviewed MFP extensively in the past: It's part of the 2019 Trade Mitigation Program (TMP), a $16-billion, three-pronged federal package designed to offset the negative financial impacts suffered by U.S. farmers due to ongoing trade and tariff wars. Of total, $14.5 billion was designated for direct MFP payments to specialty and non-specialty crop producers, dairy and hog farmers. While thankful for the payments, most dairy leaders say the financial support falls far short of losses associated with trade and tariff wars.
EARTAG REQUIREMENTS
What happened?
The USDA has halted a proposed timeline phasing in Animal Disease Traceability Act (ADT) eartag requirements. Last April, the USDA released a schedule that would have transitioned to mandatory radio-frequency identification (RFID) eartags for all adult reproducing beef animals and dairy animals of any age, by 2023.
What's ahead?
While mandatory steps are put on hold, a statement from the USDA's Animal and Plant Health Inspection Service (APHIS) noted the agency still believes RFID devices provide the cattle industry with the best protection against the rapid spread of animal diseases. The agency will reconsider whether or not to put new requirements in place and may encourage the use of RFID devices through financial incentives.
Bottom line
According to APHIS, "The need to advance a robust joint Federal-State-Industry Animal Disease Traceability capability remains an important objective; we will take the time to reconsider the path forward and then make a new proposal, with ample opportunity for all stakeholders to comment."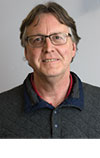 Dave Natzke

Editor
Progressive Dairy