In this column, Progressive Dairy summarizes issues in the news and attempts to describe how they might affect dairy farmers. Look for more extensive background and details at Progressive Dairy.
Items in this column are compiled from Progressive Dairy staff news sources. Send news items to Dave Natzke.

IMMIGRATION REFORM
What happened?
U.S. Sen. Bob Menendez (D-New Jersey) and Rep. Linda Sanchez (D-California) have introduced comprehensive immigration reform bills in their respective chambers of Congress. The bills follow details of a plan submitted to Congress by President Joe Biden on the day he was inaugurated.
What's next?
Any effort at immigration reform is an uphill battle. That struggle includes partisanship in both the House and Senate: There were no Republican co-sponsors.
Nineteen members of the Senate joined Menendez in sponsoring the Senate bill, 18 Democrats and one Independent. Eighty members of the House, all Democrats, joined Sanchez in sponsoring the House bill.
According to analysts with Michael Best Strategies, the bill is not likely to garner enough Republican support to pass into law. Congressional Republicans are most likely to reject the U.S. Citizenship Act's "path to citizenship" for all undocumented immigrants, a concept which conservatives have long derided as "amnesty" for breaking the law.
Democrats are likely to introduce and hold votes on narrower but more popular proposals in the coming weeks.
Bottom line
Jim Mulhern, president of the National Milk Producers Federation (NMPF), identified immigration reform as a priority issue for the organization while recognizing passage will be an uphill battle.
"As a leader in agricultural labor reform efforts, NMPF knows all too well that immigration policy is one of the most controversial and difficult issues to solve," he said. "Still, reforms to our immigration system must include changes crucial for the dairy workforce. These include extending to current workers and their families the legal protections they have earned and enabling dairy farmers to use a guest worker program to supplement their domestic workforce when needed."
According to the bills' sponsors, the U.S. Citizenship Act of 2021 would create an earned road map to citizenship for an estimated 11 million undocumented immigrants, providing so-called "Dreamers," Temporary Protective Status (TPS) holders and some farmworkers with an expedited three-year path to citizenship, and an eight-year path to citizenship for other undocumented immigrants who pass background checks and pay taxes.
The U.S. Citizenship Act of 2021 also reforms family-based immigration systems to keep families together by recapturing visas from previous years to clear backlogs, including spouses and children of green card holders as immediate family members, and increasing per-country caps for family-based immigration.
Among other provisions, the bill increases funding for immigrant integration initiatives, requires the Department of Homeland Security (DHS) and the Department of Labor to establish a commission to address the employment verification process, and supports asylum seekers and other vulnerable populations by eliminating the one-year deadline for filing asylum claims.
NEGATIVE PPDS
What happened?
Market administrators reported lower blend prices across all Federal Milk Marketing Orders (FMMOs) for January milk marketings, with negative producer price differentials (PPDs) returning in the seven orders utilizing multiple component pricing (Table 1).
What's next?
The February 2021 Class I base price is $15.54 per hundredweight (cwt). Class III and Class IV prices won't be announced until after Progressive Dairy's deadline, in early March. As of Feb. 22, Class III and Class IV futures prices closed at $15.61 and $13.28 per cwt, respectively.
Bottom line
Uniform prices at standardized test were down from December, with prices below $15 per hundredweight in six FMMOs. The December-January price declines ranged from 70 cents in the California FMMO to $3.92 in the Florida FMMO.
After turning mostly positive in December, January PPDs were negative in all applicable FMMOs, although not near as dramatic as those seen during most of the second half of 2020. PPDs have zone differentials, so they'll vary slightly within each FMMO. In addition, PPD impacts on individual milk checks are based on individual milk handlers.
After a slight drop in December, Class III milk depooling returned to levels seen in most of the latter half of 2020. Total Class III milk pooled across all FMMOs in January 2021 was about 1.5 billion pounds, down from about 2.6 billion in December.
Across all FMMOs, Class III utilization was about 14% in January, down from about 22% in December and well below the 33% pre-COVID 19 average for January-May 2020. Class III utilization averaged about 41% in 2019.
With annual FMMO numbers compiled, total milk pooled on all FMMOs was about 137.8 billion pounds in 2020, down about 12% from 2019. That decline came despite year-to-year U.S. milk production growth of more than 2%, to about 223 billion pounds.
Total milk pooled on FMMOs in 2020 represented about 62% of estimated U.S. milk production during the year. In 2019, nearly 72% of estimated milk production was pooled on FMMOs.
Nearly all of the year-to-year decline in pooled milk volume can be attributed to Class III depooling. At 32.9 billion pounds, the volume of pooled milk used in Class III products was down about 49% from 2019. In comparison:
• At 43.8 billion pounds, the volume of pooled milk used in Class I products in 2020 was down less than 0.3% from 2019.
• At 19.6 billion pounds, pooled milk used in Class II products was up more than 9% from 2019.
• At 41.5 billion pounds, pooled milk used in Class IV products was up 36%.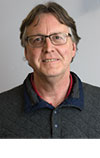 Dave Natzke

Editor
Progressive Dairy