You're busy – milking cows, evaluating feed sources and taking a break to watch the dairy show at the county fair. With that in mind, Progressive Dairy looks at issues in the news impacting you and your dairy business.
In recognition of your time, we'll attempt to summarize recent events or actions making dairy headlines and reported in our weekly digital newsletter, Progressive Dairy Extra. Then we'll try to put that news into perspective and briefly describe how it might affect you.
CROP INSURANCE OR MFP?
What happened?
A delayed (or for some, nonexistent) planting season collided with federal policies to create numerous questions for farmers who grow crops, feed livestock or both.
Under the Federal Crop Insurance Program, producers unable to plant a crop due to adverse conditions are eligible to receive a small indemnity (55% of their guarantee) but are prohibited from growing a cash commodity due to a missed window in the growing season. They can plant a cover crop, but there is a prohibition on haying and grazing before Nov. 1. Producers can also elect to hay or graze the cover crop but must take another discount on their indemnity (35% of their guarantee) although the forage value may be far less than a commodity crop.
Then there's the complication with the Market Facilitation Program (MFP), which provides direct payments to crop and dairy producers suffering financial damages due to ongoing trade disputes. To qualify for a 2019 MFP payment, producers must have planted a 2019 MFP-eligible crop. The list includes nearly all major dairy feedstuffs, including alfalfa hay, corn and soybeans.
What's next?
At Progressive Dairyman's press deadline, there were efforts to give farmers flexibility in dealing with weather-related emergencies.
Introduced in the U.S. House of Representatives, the Feed Emergency Enhancement During Disasters Act (FEEDD Act) would give the USDA emergency waiver authority to allow for haying, grazing or chopping of a cover crop before Nov. 1 in the event of a feed shortage without producers taking a further discount on their crop insurance. Additionally, this legislation will provide emergency forage for personal use or donation for family farmers and ranchers when devastating weather hits.
The USDA was also exploring other "legal flexibilities" to provide a minimal per-acre MFP payment to producers who filed "prevent plant" and chose to plant an MFP-eligible cover crop with the potential to be harvested for forage.
Bottom line
All the answers aren't in. Producers must comply with crop insurance requirements to remain eligible for a full prevented planting indemnity. However, the USDA requires that a producer plant a 2019 MFP-eligible crop to qualify for the 2019 MFP assistance. Check with your local USDA office and crop insurance agent to ensure you are aware of various options for your operation.
IT'S DMC DECISION TIME
What happened?
After months of talking (and writing) about it, sign-up for the Dairy Margin Coverage (DMC) program is now open until Sept. 20 at local USDA Farm Service Agency (FSA) offices. (See related article on pages 19-20.)
What's next?
One decision you'll have to make is whether to sign up for 2019 or the full five-year length of the program (through 2023). Comments I'm hearing fall into two camps, depending on risk tolerance.
Sign-up for 2019 is a no-brainer. Producers who enroll at the $9.50- per-hundredweight (cwt) margin level on the first 5 million pounds of milk are already ensured indemnity payments for the first four months of the year (Table 1).
Those payments average about $1.23 per cwt on milk produced during those four months, while the premium cost for 2019's milk production is 15 cents per cwt. (There's also the 6.2% sequestration deduction on payments and the $100 annual administration fee to consider when calculating the net payment.)
Late planting of corn and soybeans, uncertainty over forage supplies and trade disputes are kicking markets in more directions than a soccer ball at a U-12 tournament, and market conditions can change rapidly. As of June 11, milk income over feed cost margins calculated using the DMC formula were under $9.50 per cwt through August but slightly above $9.50 per cwt in September-December 2019. Then projected margins fall below $9.50 per cwt in the first quarter of 2020.
The latest USDA World Ag Supply and Demand Estimates report projects a national average all-milk price of $18 per cwt for 2019 and $18.90 per cwt for 2020. While the estimated 2020 all-milk price is up, and current projections put 2019-20 soybean meal prices at their lowest level in five years, corn prices could be the highest in five years, and this spring's U.S. average alfalfa hay price is already the highest since 2014.
The bottom line
If you want to hold off to make longer-term decisions, the next scheduled DMC margin announcements are set for June 27 (May), July 31 (June) and Aug. 30 (July). So dairy producers could know expected indemnity payments for January-July 2019 before DMC program sign-up closes and may have a better handle on expected margins in 2020. However, the earlier you sign up, the sooner you'll receive indemnity payments retroactive to January. FSA is scheduled to begin sending out indemnity payments on July 8.
It ultimately comes down to how you view insurance and sleep at night. Do you make decisions annually and roll the dice to potentially save premium costs? One good year in five saves you 15 cents per cwt over the five-year period with this strategy. Conversely, signing up for the full five years saves you 18.75 cents per cwt in premiums over the life of the program. If you decide to sign up for the full five-year length of the program, premium payments aren't due until September of each year, and if you exit dairying, you're not required to pay the premiums.
THE USMCA
What happened?
President Donald Trump called off a threat to impose import tariffs on all products from Mexico, announcing Mexico had agreed to steps to curtail illegal immigration. Prior to that agreement, news reports said Mexico had developed a list of U.S. goods and services – including some dairy products – targeted for retaliatory tariffs. After avoiding a renewal of tariff battles between the U.S. and Mexico, U.S. dairy leaders are again turning their attention to passage of the U.S.-Mexico-Canada Agreement (USMCA).
What's next?
With that dispute resolved (at least temporarily), leaders of the U.S. Dairy Export Council, the National Milk Producers Federation and the International Dairy Foods Association sent a joint letter to congressional members of top-producing dairy states, detailing how provisions of USMCA positively impact the U.S. dairy industry. They urged members of Congress to ratify the trade agreement immediately.
Bottom line
Trade negotiators from the U.S., Mexico and Canada had initially approved the agreement in September 2018. However, it still requires ratification by governments in all three countries.
In the U.S., every day closer to the 2020 election increases the prospects that USMCA grows as a political football. President Trump, Republicans and Democrats all want a "win" in their column on the campaign trail. Congress goes into recess in August.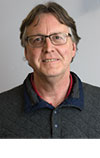 Dave Natzke

Editor
Progressive Dairyman