When it comes time to add new equipment to your dairy farm, there are many factors to consider. Do you want to buy or lease the machine?
Cash flow, expected hours of utilization, maintenance costs, warranty offers and other aspects specific to your operation are all important items to evaluate during this process.
Both buying and leasing equipment come with their own distinct advantages, but perhaps most importantly, they both give you access to best-in-class technology, along with the ability to optimize your budget. The following topics will help you compare the features available with these two options and see which one best suits your dairy operation's current needs.
Equipment leasing advantages
Equipment leasing is a popular choice if you're looking to maximize cash flow and use industry-leading machinery to help out on your farm. You typically need little to no money for the initial down payment, which provides you with instant access to the equipment you need.
This also frees up your resources, allowing you to reallocate funds previously earmarked for buying new machinery to other pressing priorities.
Another attractive incentive to equipment leasing is that you can usually deduct your lease payments and depreciation from your taxes, which provides even more savings. Equipment leasing payments are also typically less expensive than a loan note.
Lowering the overall debt on your balance sheet improves your debt-to-asset ratio if you have equity in assets. This lets you clean up your budget and make more accurate financial projections for the upcoming quarters. Once you reach the end of the lease, you're no longer responsible for the equipment.
Flex leasing options
Some equipment manufacturers have captive finance companies that offer several financing options and will work with you to pick one that best suits your needs. One of the options that's often appealing to farm owners is a flexible return or purchase lease agreement. This type of flex lease incorporates an option that lets you either return or purchase the equipment outright at predetermined intervals, known as "outs," before the lease ends.
For example, say you have an end-of-lease option to purchase a piece of equipment after 60 months of payments. With a flex lease, you have the option to either buy or return the machine at 36 months. You also have the option to continue with your current lease agreement for the remaining term.
This provides your operation with the financial flexibility you need to respond to shifting market trends and fluctuating milk prices.
Advantages of outright ownership
If you're looking for a new machine because you have a consistent, long-term need for it, then buying may be the best option. Those considering equipment ownership often intend to keep the machine for an extended period, with the expectation of some maintenance costs to be incurred over time.
Using a loan from a captive finance company for your equipment purchase offers several advantages. In addition to providing you with advanced machines to compete in the dairy farming industry, you get to keep the equipment once the loan has been paid off. A fully amortizing loan offers the lowest total cost of ownership for the long term when compared with leasing or buying because it allows for equity to be built quicker.
Additionally, under IRS tax code Section 179, you can claim up to $500,000 as a deduction toward the purchase of the equipment.
Partnering with a captive finance company
With years of industry experience helping agricultural operations grow, a captive finance company has the capabilities and know-how to collaborate with you on your immediate and long-term strategies for the success of your dairy farm.
The people you're working with at a captive financing company are industry experts, and their knowledge extends beyond just the financial side of things, such as the business cycle, the market and agricultural trends.
This means they're going to make sure you leave not only with the best product offering, but also the flexible and sustainable financing needed, whether it's leasing equipment or obtaining a loan. Further, a captive finance company offers on-call and on-the-ground support, along with integrated services, such as farm equipment financing and insurance needs.
As you can see, there are benefits and drawbacks to any purchase or lease decision. A thorough understanding of your operation's current workload and future needs, as well as partnering with an equipment manufacturer and financing company you can trust, is essential for making the right choice.
This communication is to be used for informational purposes and should not be considered tax or legal advice.
ILLUSTRATION: Illustration by Kristen Phillips.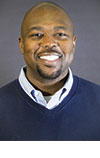 Ramsey James

Senior Market Development Consultant
Caterpillar Financial Services Corporation