Farm transitioning can be a very stressful time. Change is never ceasing, but it still comes with more than a little heartburn for those of us who have been in the production side of agriculture on the same piece of the earth for more than a few years.
However, moving on to new horizons can create revenue streams never thought of while the wheels of active farming churn away. When we closed our dairy, one of the glaring differences was how empty the barns looked. Areas that once teemed with life now sat vacant and lonely.
Our response to this was to convert our barns into storage for ourselves. Several pieces of equipment that once lived outdoors found their way into the dry confines of the loafing barn or the feedway. While we did not invite others to store equipment and personal items in our barns, that could be a very lucrative way to utilize empty barn space on your farm.
It does not take too long to assess that the storage business is big business. After we closed the dairy in 1998, my first job was with a lending institution, and mini-storage buildings were among our top enterprises targeted. One of our loan approval officers deemed mini-storage sites to be "gold mines."
There were and continue to be several driving factors behind the storage space industry. First and foremost, we are a nation blessed with "a lot of stuff." Many of us have so many things we don't have room to protect it within the boundaries of our personal homes, so we need a place to store it.
Second, some of the toys we have require an investment in a building that may not fit on a normal house lot, or it could be building a barn or storage building is not permitted due to zoning or house owner regulations.
Other factors include divorce and aging. Both may force us to downsize our living quarters to the point where space is limited, so many possessions we value are either stored or sold off. The result is: For us with free space and an open floor plan, we have a foot in the door of some valued property. But what is it worth?
There are several things to consider if you are thinking about converting barn space into rental storage space. First of all, what kinds of items can you store? Large barns can be excellent places to house items such as campers, boats or vehicles; however, the way you organize the barn may save you some headaches down the line.
What are the access points to the building? Are there only one or two ways to get items in or out? Who moves them in or out? Do you allow owners to place their own items in the barn or do you accept responsibility to store and later retrieve the items for the owner as they wait?
How much do you charge, and do you have set hours of operation, or can someone who wants their boat at 3:30 a.m. knock on your door? Are you adequately insured to accept some pretty pricey items for storage or will your present policy even allow you to be covered for a non-farm venture?
Let's tackle the last question first. Before you store the first item that is not your own on your property, you need to pay a visit to your insurance agent. Vehicles, campers and boats are not only expensive, they also have an added risk of being highly flammable due to fuel and electronics. Don't place the first item in your barn without coverage … no matter how much rent you can charge.
The next step is to access some sort of rental agreement. There are several such agreements you can download online, but you really need to seek some professional advice to make sure the agreement you sign with your renters is both binding and legal in your state or locality.
Once you have insurance coverage and a binding rental agreement in place, you can typically determine a price for your barn space by searching the internet for similar sites in your area. Doing a quick check of my area, I found vehicle, boat and camper rentals that were unheated ran about 10 cents per square foot per month.
Of course, improvements to your barn can increase the amount you can charge significantly. Climate-controlled storage may not be easily applied to your barn, but it is a valuable commodity for those seeking storage of highly prized items. Fencing and lighting are also a solid investment for both you and your customers.
Finally, a good bit of thought needs to be given to operational hours and access. For most of us, our barns and our homes are very much tied together.
That is handy when you are farming, but it also may give renters the impression that if you are home, then you are available to help them. Clear lines need to be drawn as to when you are open and when you are closed. If not, you can expect to get calls on just about every holiday.
You may be tempted to just allow renters to come and go as they please when storing their items, but that may also result in unpaid rent, customer damage you are responsible for and a lack of efficient use of space leading to a reduction in your income potential.
As in any new venture, do your homework. What you do not know is rarely a benefit.
PHOTO: Storing equipment. Staff photo.
Andy Overbay holds a Ph.D. in ag education and has more than 40 years of hands-on dairy and farming experience.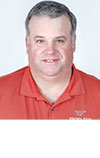 Andy Overbay

Extension Agent
Virginia Cooperative Extension