Sometimes simple questions are the hardest to answer, like what is a farm truck (FT)? Is that any truck on a farm property? Is it a pickup truck? Can it be an SUV? A semitractor trailer? A flatbed with a fifth wheel? Is it just in the eye of the beholder? It's not as simple as that, of course.
An FT designation is a legal one that both the federal and state levels dictate exact qualifications for. There are also a range of exemptions for different commodities (livestock, grain, logs and on and on …) and that list is a mile long and changing often, best viewed online (Federal Highway Administration - Freight management and operations). And that is not to mention the special exemptions that arise where governors can issue emergency orders or declarations that modify operating conditions or other requirements, providing special waivers to address unique situations – like extreme weather events or the need for waivers of hours of service for CDL drivers to address other unique economic or supply circumstances.
According to the U.S. DOT Federal Motor Carrier Safety Administration (FMCSA) definition, a farm vehicle is one that is: registered in a state with a license plate that identifies it as a farm vehicle … transporting agricultural products, livestock, farm machinery or supplies to or from a farm, and is not used in for-hire motor carrier operations.
As for licensing, if you are driving a truck, combination vehicle (truck and trailer) or a semi-tractor within the state you farm, you do not need a CDL. But if you go outside of the 150-mile range into another state, then you will need a CDL – or if you decide to start driving your truck for hire to others, then you will also need a CDL. Also don't forget to stop at the scales in most states if you are in a vehicle that has an over 10,000 pounds gross vehicle weight rating.
Because some farm trucks operate only seasonally to take crops or livestock to market rather than full-time driving, and run within that 150-mile range, they log generally fewer miles a year and as a result can tend to be older models – sometimes decades older. Maintenance on these units is key; it's not the model year or age of the truck, but the condition to consider. Has it been maintained properly, or is it blowing smoke full time? Are the brakes and tires good or are they aging out instead of wearing out?
Maintenance of the fuel system for low-annual miles and low-use units is an important consideration, whether gas- or diesel-powered. That means using high-quality fresh gasoline or diesel fuel, changing fuel filters and making sure the fuel has the right mix of cold-weather additives or fuel stabilizers recommended by the engine manufacturer. If you have a newer diesel semi-truck made after 2007, it has a particulate filter that will require additional periodic maintenance and cleaning as well.
Avoiding temptation to overload an older truck is also important from my experience: Be nice to them, take care of them or retire them, but do not overload them – you are asking for trouble. Leaf springs will fail, rust finally yields, belts will break, overheating happens, and tires will go flat with a full load in the bed (this happened to me), any of which will cause a day's worth of trouble in the middle of nowhere when you least need it, especially if trying to get cash crops or stock to market.
Nearly all semi-trucks that end up on the farm for use as grain or livestock haulers begin their lives as standard freight units, configured originally for over-the-road trucking or daily fleet regional operations, only to find their way to farm use after second or third ownerships, equipment auctions and the like. Newer (about since 2000) truck technology is a far cry from older models. Most notably are electronics that have replaced everything mechanical. Shifting split-range transmissions on the fly might still be out there, but many new used models you might consider are automatics because they are easier to drive and get better fuel economy in over-the-road trucks.
The old cab-over freight trucks with the big "doghouse" in the middle, popular in the '70s and '80s, take me back to a more nostalgic day in trucking. Years ago, I had the chance to ride with the CEO of a regional company who still had his CDL, in a cab-over Freightliner (1982) pulling triple trailers from Salt Lake City to Park City and back, just for the experience. These cab-over units are still popular with many farm haulers, thanks to the tight turning radius, especially for those hitched up to livestock trailers in tight spaces (lots of rebuilding and searching for parts there). Cab-overs are the standard in Europe where roads are narrow and journeys are shorter, but have fallen out of favor in the U.S. thanks in part to size and weight laws, but also simple driver comfort – the conventional tractors are less punishing offices to work out of.
The most iconic farm truck of course is the pick-up truck: half-ton, full-size, extended bed, crew cab, dually, fifth wheel – the list of options and configurations is near endless. Ford (the market leader with their F-150 model) recently commissioned the Great American Truck Survey of 2000 truck owners. More than 3,000 TV shows mention Ford trucks, while over 180 songs do. Not surprisingly, pick-up trucks are an emotional topic; 79% of those surveyed said they would give up alcohol for an entire year rather than give up their truck. And 15% of those surveyed have tattoos on their body that reference a truck or their favorite brand.
If you are all about diesel on the farm, this year there are new options to choose from, as 2021 is the first year where a diesel engine option is available on all full-size pick-up trucks (in addition to the heavy-duty 2500 series models) from the big three manufacturers – Ford, Chevrolet and Ram. Each of the manufacturers has a 3.0-liter diesel option now available. And these will be workhorses for any kind of farm or semi-farm use, but they won't need as much hay. The Chevrolet Silverado 1500 version gets an amazing 33 mpg highway fuel economy rating from the EPA. Yes, that is a full-size truck at 33 mpg – which is more mpg than a good number of cars that can only haul people. And if you're hauling a big crew, that same diesel engine can be had from Chevrolet in their popular Tahoe and Suburban configurations.
The FT/farm truck designation has real meaning – both to those behind the wheel and those in the motor vehicle enforcement world. But one thing is for sure, we all love (and need) our trucks, farm or otherwise.
Allen Schaeffer is the executive director at the Diesel Technology Forum. Email Allen Schaeffer.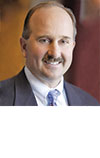 Allen Schaeffer

Executive Director
Diesel Technology Forum