Medical waste removal costs livestock producers and veterinarians thousands of dollars every year. Due to the monopoly in the medical waste removal industry, prices are increasing considerably and regularly, says veterinarian Karen Seibold.
"The pickup companies make you go into these contracts that last forever, and they never let you break them," Seibold says. "The second thing is they just keep increasing their fees all the time and so you don't have any choice."
New to the marketplace is a cost-effective alternative to working with medical waste carriers and mail-back services. The Medical Waste Machine by Medical Innovations Inc. was designed to convert sharps such as needles, syringes, blades, broken glass and other regulated medical waste into ordinary trash on-site.
"Our system allows the end user, dairyman or cattleman, to be able to, on their own, control everything at a more cost-effective, safer and environmentally friendly way of getting rid of their medical waste," says David Freedman, president of Medical Innovations Inc.
Freedman says the average savings is anywhere from 30 to 80 percent, depending on the customer's volume, usage and location. Medical waste must be picked up on a regular basis, generally four times a year, from hospitals, dentistries, veterinarian clinics and livestock operations.
"A number of states like California, Florida, Pennsylvania and a few others require monthly pickups whether you have one sharp or 1,000 sharps," Freedman says. "It's a little overkill, but unfortunately, we don't write the law."
Unhappy with the medical waste removal company her vet clinic in Escondido, California, was working with, Seibold began looking for other waste removal options she could do herself. After researching the Medical Innovations machine, Seibold figured within three years, she would have it paid off.
"It is a little money up front. I remember I was like, 'Ooo, what if I don't like this?' But I love it," Seibold says. "Once you start using it, I swear you will be so happy. It is such a good product."
To her the paybacks outweigh the costs tremendously.
"I have been so much happier with all the other benefits of not having the waste sitting around, not having to deal with pickup companies, not making sure someone is available when it is picked up and that the bill is paid every month."
As sharps and other hazardous waste are created, they can be dropped in the hole at the top of the canister. When it is full, a special piece of plastic that resembles a "hockey puck" is placed on top of the waste and the machine is closed for processing. Through heat sterilization, the contents are shrunk and encapsulated in the melted plastic hockey puck. The finished product is a small block of nonregulated waste that can be thrown in with ordinary trash.
In her clinic, Seibold has around 12 containers and one melter. She estimates the machine is used twice a week to empty a full container.
"I think it is a much safer program because you don't have all the medical waste sitting around," Seibold says. "Once the can gets filled, we melt it right away, so I think it is safer for my staff as well."
The on-site storage of hazardous wastes for weeks or months awaiting removal poses a risk of infection, which can result in legal liability. Because the medical waste is immediately melted down into ordinary waste on-site, no hazardous sharps leave the premises, thereby eliminating any potential liability.
"There is something called the 'cradle to grave' provision. Which means once the waste leaves the site of the user, being the farmer or the vet, they are responsible, not the people that pick it up," Freedman says. "The waste removal company doesn't have the liability."
With this machine, nothing leaves the site as regulated waste because it is all converted to ordinary waste.
The idea for the machine developed when regulatory bodies began looking for something that was more environmentally friendly, less of a liability and could be taken care of on-site. The reason for this was because waste removal and incineration plants were having a negative effect on the environment.
Freedman and three additional colleagues developed the idea for the machine.
"It took a lot of peanut butter and jelly sandwiches, pasta, no steaks and a lot of hard work," Freedman says. "We went through a group called NETAC, the National Environmental Technology Corporation, out of the University of Pittsburg. It was a long-term process and they had to certify that our system met all their requirements."
Freedman says they have been very lucky and worked hard to get where they are today. For him it pays off most when he hears people call back to tell him how happy they are with their machine.
"When you buy this, you will be so grateful you did," Seibold says. "You will never regret your decision. I really believe that. It is one of the products I have in my clinic that I'm really grateful I switched and tried out."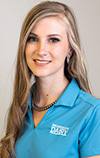 Audrey Schmitz

Editor
Progressive Dairyman
PHOTO: As sharps and other hazardous waste are created, they are dropped in the hole at the top of the canister. When full, the contents are shrunk and encapsulated through heat sterilization. Photo provided by David Freedman.
SIDEBAR:
Are you in need of a Medical Waste Machine at your facility? The following checklist can be used to determine if this new technology might be a fit for your operation.
Are you sick of rising medical waste removal prices?
Are you trapped in a pickup company's contract?
Does medical waste need to be removed from your facility every month?
Are you tired of scheduling someone to be present when your medical waste is picked up?
Would you like for anyone to be able to handle your medical waste?
Do you want to eliminate the liability risk of medical wastes for your facility?
Would you prefer to turn medical waste into ordinary waste on-site?
Do you want to dispose of your medical waste immediately?
Do you accumulate high volumes of medical waste at your facility?
Are you looking for something that is more environmentally friendly?
If you answered yes to seven or more of these questions, this technology may be one for you to consider.
Before commenting on our articles, please note our Terms for Commenting.