As dairy businesses evolve and the economics of agriculture changes, farmers today are collaborating in ways that would have been unthinkable a generation ago, according to Farm Credit East's Jan Bitter.
Bitter, who is manager of Farm Credit East's branch office in Cortland, New York, discussed business collaborations at last year's Cornell Dairy Executive Program Management Symposium and, more recently, contributed two blogs to Farm Credit East's Knowledge Exchange.
In her role working directly with agricultural borrowers in eight central New York counties, Bitter has evaluated many different lending requests and how different business relationships and approaches impact the ability of the business to access credit.
Like hybrid vigor, collaboration often introduces a fresh perspective or adds talent to an operation, which can transform a business for the better. When properly constructed, collaborations can be attractive to lenders because they may bring younger people into the business, helping clarify a succession plan.
Collaborations may also raise the level of financial and human resource management professionalism, Bitter says.
Types of collaborations
Collaboration can be informal and formal. Informal collaborations are usually easy to set up and dissolve. Models may include something as simple as peer adviser groups who provide networking and share ideas and benchmarks.
"Don't ever underestimate the value of bringing a fresh set of eyes into your business," Bitter says.
Collaborations might be sharing resources, such as buying a TMR from a neighbor or having a neighbor do custom fieldwork. Collaborating may help increase asset utilization by increasing production without increased capital investment. For example, an underutilized parlor or freestall barn may offer an option to add cows.
More formal collaborations include joint ventures and mergers. Other collaborations may involve fee-based management companies. The more formal the collaboration, the more legal steps may be required.
One form of collaboration Bitter is seeing more frequently are "working in" arrangements, whereby an established business brings in a partner with labor or management skills to share in growth.
"As businesses get larger, they need more talented people in management roles," she says. "But the more talent needed, the more ownership stake they may demand."
In her experience, about half of all collaborations go very well. "The businesses make much better financial progress than they would have without a collaboration," Bitter says.
The jury is still out on 35 to 40 percent of all collaborations, which can go good, bad or mediocre. That leaves about 10 to 15 percent that fail – sometimes "spectacularly."
Why collaborations fail
There is a tendency to assume collaborative efforts fail because of financial problems. That is sometimes the case – especially when the operations involved share the same financial weaknesses. And the entity must have adequate capital and earnings to succeed in the long run.
While finances are one factor, a more common reason for collaboration failure is incompatible values. As people consider going into business together, they often focus on the farm operation's goals. However, even if the goals are shared, don't assume the ideas about how to achieve those goals are also shared.
"When they fail, it's over issues they don't want to talk about," Bitter says.
"Collaborations often fail due to incompatible values that aren't worked out ahead of time," she says. "It's important for potential business partners to discuss individual values before finding themselves in an incompatible relationship."
Differing values lead to conflict
Bitter outlines three common areas where differing values may lead to business relationship conflicts:
1. Money – Clear guidelines must identify who has authority to spend money. Compensation issues must be resolved, especially if one partner has access to a higher draw on the business's capital. Differing attitudes regarding risk and debt levels must be resolved.

If capital investments differ, does the higher-capitalized partner have veto power over major decisions? Decide who will keep the books and how often financial reports are provided to the owners. If the farm hits a downturn or rough patch, how far will the senior partner be willing to go? Are they willing to give a mortgage, provide personal guarantees, cash infusion or liquidate savings for the sake of the business?
2. Roles – Who has decision-making authority? Can a manager make changes to protocols without consulting others? Will authority changes impact existing human resources? What are work schedule expectations? Will spouses have a role in the business and, if so, where do they fit in the organizational chart?
3. Temperament – Personality differences can get in the way of a productive working relationship. Some farms have successfully used personality tests – administered by a consultant who can follow up with advice – to learn more about the make-up of their teams.

Communication skills, including the ability to discuss values, are critical. Can all partners adapt to changes that are sure to come? Are there generational differences that lead to differing expectations? Decide how conflicts will be resolved before they arise.
Avoid pitfalls
As your farm business considers a collaboration or other type of joint opportunity, Bitter offers five recommendations to avoid the common pitfalls that often lead to failure:
Don't rush into anything. Consider a trial period before making financial commitments. Once a partnership is formed, consider a vesting period where the new partner can gain a fixed level of net worth.


Use a facilitator for negotiations. It may be easier for a third party to bring up sensitive issues.


Become more professional in the ways you manage your business. Businesses run more smoothly when there is formal communication and regularly scheduled staff/owner meetings; routine reporting of financial and operational results; written organizational charts, job descriptions and expectations; and a framework for decision-making.


Form an advisory team. A facilitator will help you to get past issues during your new entity formation. Regular meetings with an advisory team will help to ensure sensitive issues are addressed on an ongoing basis.


Put your understanding in writing while you're still in the "honeymoon" stage. People may be on their best behavior when negotiating, but that may change. Operating agreements are important. Buy-sell agreements are critical. Are prenuptial agreements necessary? Annual "certificate of value" reports should be signed off by all owners.
How can a lender help?
Lenders can help improve the chances of success by requiring legal agreements to be in place before providing financing. Insist all stakeholders attend meetings with the banker, and provide timely and appropriate feedback about business performance.
Lenders should encourage discussions about how decisions not only impact the business but also the individual owners' finances. Finally, lenders should help prepare for worst-case scenarios.
PHOTO: Jan Bitter is manager of Farm Credit East's branch office in Cortland, New York. Courtesy photo.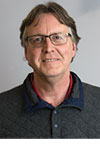 Dave Natzke

Editor
Progressive Dairyman
Before commenting on our articles, please note our Terms for Commenting.