Following is a list of events, websites, articles and other resources addressing farm stress. The list is provided as a service to dairy farm families and support teams. It is compiled from information collected from websites and other sources, and supplied by outside sources. Progressive Dairyman attempts to verify all resources listed, but appearance on the list does not represent an endorsement by Progressive Dairyman.
The list will be updated regularly. Send updates, suggestions or recommendations to Dave Natzke.
EVENTS
Rural Stress: Promising Practices and Future Directions, Dec. 10-11, 2018, Atlanta, Georgia.
Iowa Farm Bureau Webinar: Managing Stress in an Era of Ag Uncertainty, Jan. 7, 2019, 1 p.m.
Michigan State University Farm Stress Summit, Jan. 24-25, 2019, East Lansing, Michigan
Online series: Cultivating Resiliency for Women in Agriculture
Series consists of six interactive sessions: Dec. 14, Jan. 11, Jan. 25, Feb. 8, March 8 and April 12. Each 90-minute session begins at 12 p.m. (CST). Sessions are free, and participants will remain anonymous. Click on individual session below for additional information and registration. All sessions will be recorded and posted on the American Agri-Women website.
RESOURCES
COLORADO
Resource List: Farm/Ranch Family Stress Resource List
Checklist: Farm and Ranch Family Stress and Depression: A Checklist and Guide for Making Referrals
INDIANA
Purdue Extension Mental Health First Aid course
IOWA
Helpline: Rural Concern Helpline: (800) 447-1985
Webinar: Recognizing and Managing Stress
MAINE
Website: Maine AgrAbility
Webinar: Recognizing Farmer Stress, Anger, Depression and Suicide — Thinking and Knowing What to Do Next
MARYLAND
Website: University of Maryland Extension Farm Stress Management
MICHIGAN
Website: Michigan State University Managing Farm Stress website
MINNESOTA
Video: University of Minnesota "Dealing With Stress" workshop series
Helpline: Minnesota Farm and Rural Helpline: (833) 600-2670
Helpline: Crisis Connection Crisis Line: (866) 379-6363 [Men's Line: (866) 379-6367]
NEBRASKA
Helpline: Nebraska Rural Response Hotline: (800) 464-0258
NEW YORK
Helpline: New York Center for Agricultural Medicine and Health: (800) 343-7527
Helpline: New York FarmNet: (800) 547-FARM (3276)
NORTH DAKOTA
Video: North Dakota State University: Emotional stress on the farm
Monica McConkey, director of business development at Prairie St. John's, talks about stressors related to the farm crisis, warning signs related to a behavioral health crisis, skills to communicate support and resources to access help.
OHIO
Fact Sheet: Recognize and Manage the Stress of Farm Life
PENNSYLVANIA
Resources: Center for Dairy Excellence Stress Management
Resources: Resources to Help Others Manage Stress
SOUTH DAKOTA
Website: Helpline Center
Paper: A Five-Step Approach to Alleviating Farm Stress
Helpline: South Dakota State University Extension/iGrow Emergency: (800) 273-8255
Helpline: South Dakota Rural Helpline: (800) 664-1349
VERMONT
Helpline: Vermont Farm First: (877) 493-6216
Website: Vermont Department of Agriculture Farmer Wellness: Healthy Farmers, Healthy Farms website
Website: University of Vermont Farm Health and Safety
WISCONSIN
Website: Agricultural Safety & Health Information Clearinghouse
Resources, news, data and other helpful information
Article: Farm Stress & Decision Making During Challenging Times
Webinar: Wisconsin Farm Bureau Chronic stress on the farm
Helpline: Wisconsin Farm Center Hotline: (800) 942-2474
WYOMING
Website: University of Wyoming Personal Nature of Agriculture
REGIONAL/NATIONAL
EXTENSION
Paper: Production Agriculture and Stress
Upper Midwest Agriculture and Safety Center: (612) 625-8836
Farm Aid Farmer Help Hotline: 800-FARMAID (800) 327-6243.
Farmer Help Hotline is staffed with individuals who understand the pressures of farm life and help farmers connect to financial, legal and other resources.
Website: National Suicide Prevention Lifeline
Hotline: National Suicide Prevention Lifeline: (800) 273-TALK (8255) [24-hour, toll-free crisis hotline. En Espanol: (888) 628-9454].
Article: Preventing Farm-related Stress, Depression, Substance Abuse and Suicide
Helpline: U.S. Department of Health and Human Services Substance Abuse and Mental Health Services Administration (SAMHSA) national helpline: (800) 662-HELP (4357)
24-hour free and confidential treatment referral and information about mental and/or substance use disorders, prevention and recovery in English and Spanish.
Website: U.S. Department of Health and Human Services Substance Abuse and Mental Health Services Administration (SAMHSA)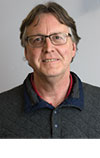 Dave Natzke

Editor
Progressive Dairyman