You're busy – milking cows, packing bunker silos and watching presidential candidate debates (well, maybe). With that in mind, Progressive Dairy looks at issues in the news impacting you and your dairy business.
In recognition of your time, we'll attempt to summarize recent events or actions making dairy headlines and reported in our weekly digital newsletter, Progressive Dairy Extra. Then, we'll try to put that news into perspective and briefly describe how it might affect you.
HARVESTING COVER CROPS
What happened?
The USDA's Risk Management Agency (RMA) gave dairy and other livestock producers additional flexibility in harvesting cover crops to help meet their 2019 forage needs. Under the special provisions, producers can hay, graze or cut cover crops for silage, haylage or baleage on "prevented plant" acres on or after Sept. 1 (instead of Nov. 1) and still remain eligible for 100% of their prevented planting federal crop insurance payments.
What's next?
There will likely be an unprecedented amount of prevented planting claims under federal crop insurance this year. Given these extraordinary events and the need for forages, flexibility around the use of a cover crop planted on prevented planted acreage has become necessary. It may also lead to planting of a qualified cover crop for the dual purpose of erosion control and emergency forage production. One crop that may qualify is corn silage.
Producers should check with crop insurance providers and adjusters to make sure they follow any rules and documentation related to planting dates and rates, fertilizer or fungicide applications, harvest and other management guidelines. In the case of corn silage, for example, neither seed nor grain from bio-engineered corn hybrids can be used as cover crop seed, according to University of Wisconsin Extension staff.
Bottom line
It's imperative to consult with your crop insurance agent regarding cover crop planting and potential forage harvest if a prevent plant insurance indemnity is taken. There are several rules concerning planting and harvesting dates, as well as the impact on Actual Production History (APH) yield history for the farm. Check with university specialists in your own state for additional cover crop management information.
TMP PAYMENTS
What happened?
U.S. Ag Secretary Sonny Perdue announced the Market Facilitation Program (MFP), one piece of a three-pronged Trade Mitigation Program (TMP) administered by the USDA to financially assist farmers hurt by ongoing trade wars and retaliatory tariffs. Total MFP funding for 2019 is set at $14.5 billion.
What's next?
We won't learn additional details regarding MFP payments until after July 15. With history as a guide, the USDA paid out more than $8.5 billion under the 2018 MFP program (as of May 13), according to data compiled by the American Farm Bureau Federation's John Newton, chief economist, and Allison Wilton, economic analysis intern. Of that total, dairy farmers received 2% (about $180 million), representing an average payment rate of 12 cents per hundredweight (cwt) on their annual milk production history. The total value of payments to dairy farmers in California, Wisconsin, New York and Idaho was nearly $91 million, representing 50% of dairy payments.
Bottom line
It could be August before farmers receive payments under a second MFP. The payments will be made in up to three "tranches." The first tranche, the largest of the three, will begin in late July/early August, after the USDA Farm Service Agency (FSA) crop reporting deadline of July 15.
Subsequent payments could depend on trade talks with China. If those talks are successful, subsequent MFP payments could be lowered or eliminated if markets return to normalcy. With no resolution to the trade dispute, second and third tranches will be made in November and early January.
DMC SIGN-UP
What happened?
Despite challenges with late spring planting and early forage harvest, dairy producers were signing up for the Dairy Margin Coverage (DMC) program in high numbers, according to Bill Northey, USDA Undersecretary for Farm Production and Conservation.
Providing a program update in a media conference call in late June, Northey said about 5,364 dairy farmers had certified milk production levels in the first 10 days of the sign-up period, starting June 17. Of those, about 2,600 producers had signed up for the full five-year length of the program, with the remainder electing to participate just in 2019. Those signing up for the full five-year program are eligible for 25% premium discounts.
Of those enrolling in Tier 1 (maximum 5 million pounds of milk per year), 98% had selected the top coverage level of $9.50 per cwt.
About 1,000 producers had also signed up for Tier 2 coverage (on milk production in excess of 5 million pounds). Of those, about 900 had set margin coverage at the $4 per cwt level, at no additional premium cost. About 100 others selected margin coverage at $5 per cwt, at a premium cost of $0.005 (one-half cent) per cwt.
Of the 5,364 producers signed up through June 27, about 3,000 had applied premium refunds from the previous Margin Protection Program for Dairy (MPP-Dairy) directly to DMC premiums for 2019 and beyond. Northey estimated those premium credits at nearly $14 million. Based on previous estimates, Northey said approximately 1,400 dairy producers had taken MPP-Dairy premium refunds in cash, totaling about $5 million. Total MPP-Dairy premium credits had previously been estimated at about $70 million, so there are a lot of premium refunds yet to be claimed.
What's next?
Dairy farmers enrolling at DMC's Tier 1/$9.50 per cwt margin coverage level were ensured substantial payments, retroactive to January. Northey said the USDA was getting software in place and was still waiting for final word from the Office of Management and Budget (OMB) to begin making DMC payments. He anticipated payments to start in early July.
Helping shrink margins and increase indemnity payments, the DMC feed cost formula was changed to partially incorporate higher-priced dairy quality hay (Table 1).
Bottom line
Dairy producers can enroll in DMC for 2019 and beyond and make coverage selections until Sept. 20. And, if you've already made your coverage selection and are having second thoughts, you can visit your local FSA office through the end of the sign-up period to see about making any changes, according to Kaveh Sadeghzadeh, deputy director, communications, with the USDA's Farm Production and Conservation.
If you do, take your local USDA office staff member a milkshake.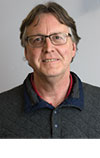 Dave Natzke

Editor
Progressive Dairy