First off, I want you to depart from the premise that one of the critical strategic components for your dairy to operate and achieve results is its people. You have read through the articles on management philosophies and how those drive your ways of thinking and feeling toward people and work. These are your ways of behaving.
In previous articles, I have also talked about an important piece of management: employee turnover. All of this has generated a number of questions from readers, such as: So what do I do now? What does my organization need to do to manage talent? What changes should I make to our training?
Is some of our talent leaving or not engaged because of the way we manage? What contributions or limitations am I making to the system? What impact is this having on our bottom line?
So it is time to turn our attention to what needs your organization might have with respect to talent management.
The questions above, and any others you might think of, all have answers if you're willing to ask questions first and then go look for possible solutions. After all, I have mentioned in previous articles the importance of becoming more aware of our own management styles and the impact they have on people.
"Complaints" abound from managers about people not doing their work or about how they are doing it. These comments are about behavior that is not acceptable for the work that is expected. And the question is: "If a complaint is a one-sided view of a problem, what is the two-sided view of it?"
This means looking inward and asking, "What part of the problem has my name on it? What have I as the manager or supervisor done or failed to do about this problem?"
Regardless of the industry, employee engagement research has found how critical the employee-supervisor relationship is to success in the long run. One piece of this relationship is the amount of training and mentoring done in alignment with the role assigned, especially early after the employee is hired.
Invariably, when it comes to having people learn technical skills or change behavior, it is helpful to know how much time a direct supervisor spends training and developing employees.
There are two major functions of human resource management or, in other words, talent training and development. Both activities aim at improving the performance and productivity of employees. Training is a program organized by the company to develop knowledge and skills in the employees as per the requirements of the job or task.
Conversely, development is an organized activity in which the employees of the organization learn and grow together. Development is an act of self-assessment. How dairies do this across the country varies widely.
One dairy in Texas I have been working with since 2006 came to realize the importance of training and development in their organization. In 2009, the dairy decided to add training and development as a line item to their yearly budget. Now that is commitment.
Let me explain the differences between training and development on dairies that do talent management well. You will find out how they complement each other.
Training
Training is a process in which the trainees get an opportunity to learn the key skills required to do their jobs. It helps employees know the complete job requirements. Whether it is a new milker or breeder, or if you are changing an employee from one technical position to another, training is likely to make the employee successful on the job.
Ideally, the dairy organizes a training program for the new recruits just after their selection and induction. This training, in addition to technical skill development, should also let the employee know about the rules, policies and procedures that should guide their behavior and attitude.
Training should help teach employees appropriate conduct toward their superiors, subordinates and colleagues. It helps to groom them for their prospective jobs.
Reflect on the following benefits of training I have observed with the clients I work with:
Higher productivity, both quantitatively and qualitatively
Faster development of key skills (i.e., feeding accurately)
Improved performance
A more cooperative environment within the organization (i.e., a maternity manager training his replacement)
Higher employee confidence
Decreased employee turnover
Fewer accidents and lower costs from making mistakes
Development
For top-level employees, most of their needs are covered in what is considered as development, also known as management or executive development.
It is an ongoing procedure in which staff members at the top of a dairy organization learn to enhance their so-called soft skills (i.e., leadership, communication, decision-making, risk management, etc.). It helps these individuals bring efficiency and effectiveness in their work performances.
However, development need not be only for top-level employees.
Development is not limited to a specific task, but it aims to improve an employee's behavior and attitude for their all-around growth. This helps them face current and future challenges. It is possible for development to change the mindset of employees.
One way to look at organizational development is to compare it to the updates you make to technology, such as computers and data systems. I'm sure as technology advances and systems improve, you upgrade your equipment. But what upgrades have you made to the people in your business?
Development on a dairy is an evergreen process. It involves developing a person for higher assignments. Methods for developing employees on dairies include coaching, mentoring, counseling, job rotation, role-playing, conference training, doing case studies and completing special projects.
The performance of an organization is based on the quality of its employees, and so the greater the quality of employees, the greater will be their performance. Developing employees also contributes to succession planning for the dairy.
Making training and development plans
Ideally, a training and development plan for individuals is prepared by the employee in partnership with his or her supervisor. But practically, on dairies, this is most of the time done by managers and supervisors. The plan is based upon the needs of the employee, the position and the organization.
A good individual development plan will be interesting, achievable, practical and realistic. It is implemented after the approval of the employee's supervisor. The following four steps are simple to implement.
Step 1 – Complete a self-assessment

First, an employee conducts an assessment with his or her manager or supervisor.
Identify your skills, abilities, values, strengths and weaknesses. (You can find guides for this process by searching "self assessment tools" on the Internet.)


Compare your knowledge, skills and abilities to those identified in the job description.


Review your past performance assessments. Performance assessments are often used as the starting place for developing individual development plans. If these have not been done in the past, a manager should communicate during the self-assessment that future feedback will be provided and when.


Ask for present feedback from your supervisor.
Step 2 – Assess your current position and your work environment

The dairy employee does an assessment of the requirements of his or her position at the present time and how they may change. To conduct a position assessment:
Identify the job requirements and performance expectations of your current position.


Identify the knowledge, skills and abilities that will enhance your ability to perform your current job.


Identify and assess changes taking place in the work environment, such as changes in technology, processes, etc., that may impact your position.
Based on your analysis, answer the following questions:
What goals do you want to achieve in your career on the dairy? Which of these development goals are mutually beneficial to you and the dairy?
Select two or three of these stated goals to work on at a time. Set a time frame for accomplishing those goals. For each goal, write how achieving the goals will help your department and the dairy achieve results.
Step 3 – Identify development activities
Identify the best ways to achieve your development goals. Answer the following questions:
What methods will you use? Courses? Videos? Reading? Job shadowing?


What resources will be required? Who will assist me?
Step 4 – Put your plan in action
Once you have prepared a draft of your individual development plan, do the following:
Review your plan with your supervisor for his or her input and approval.
Start working on your plan.
Establish timeliness for achieving parts of the plan. Be flexible as needed.
Evaluate your progress and make adjustments as necessary.
Celebrate your successes.
Conclusions
Employees across your entire organization will benefit from, and appreciate, the opportunity to train and develop toward greater effectiveness and improved efficiency. Training and development will make a difference in performance and results.
Understand the needs across your organization, assess and act through a training and development plan that will run year-round. You will be surprised at the benefits that will come from doing so. PD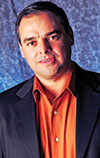 Jorge Estrada

Leadership Coaching
International Inc.