This is the final article in a three-part series. In Issue 16 of Progressive Dairyman (Oct. 1, 2017 - Land use law and zoning: Vested rights), we discussed ongoing legal battles involving Golden Sands Dairy LLC and a local government over the siting of a new dairy operation.
Although the court found the dairy had a vested right to build several buildings, no vested right existed to farm-related acreage to support the dairy. In Issue 17 of Progressive Dairyman (Oct. 19, 2017 - Development agreements to protect vested rights), we addressed development agreements, one way to protect rights to develop.
This third installment will explain the concept of nonconforming uses. This concept relates to Golden Sands because if you obtain a vested right and the regulations change, you now have a nonconforming use.
Since the last article in this series went to press, the Wisconsin Supreme Court has agreed to review the appellate court's decision that denied Golden Sands a vested right to farm the related acreage to support the dairy.
This process will take several months or more to be resolved. However, if Golden Sands prevails and is allowed to use the acreage in agriculture to support the dairy, this use will be nonconforming.
Nonconforming uses
A nonconforming use is a use that was lawful when initiated, but because of a change in the zoning ordinance or adoption of a zoning ordinance in a previously unzoned area, is now not lawful. Like most laws, zoning cannot be applied retroactively, but can only be applied to future activities.
Most zoning ordinances therefore allow the nonconforming use to continue, as it would be harsh, and perhaps a violation of property rights, to force the owner to immediately cease the use. Many people refer to this process as "grandfathering."
Nonconforming structures are buildings that were lawful when constructed, but now violate the new or amended zoning ordinance. The structure may now be too close to a property line, or violate square footage, for examples.
In general, similar rules apply to nonconforming uses and nonconforming structures. However, the rules are very complex and a detailed discussion is beyond the scope of this article.
Although a nonconforming use or structure may continue in most cases, most local governments will place restrictions on the nonconformity. Most commonly, nonconforming uses may not be changed to a different nonconforming use, and nonconforming structures may not be rebuilt if destroyed.
Generally, additions and alterations are prohibited. Finally, if a nonconforming use is discontinued for a certain period (typically one year), the use is abandoned and may not be resumed. The goal is to eliminate nonconformities over time.
Many questions arise as to the meaning of the terms used with respect to nonconforming uses and structures. What if a nonconforming use is partially destroyed? Can the structure be repaired and the use continued? Many ordinances provide that if the use or structure is destroyed by more than 50 percent, the use cannot be rebuilt.
Do we measure the 50 percent by fair market value or square footage? Repairs and maintenance of nonconforming structures are allowed, but when do "repairs" and "maintenance" turn into "additions" and "alterations"? What is a "change" in "use," and what is the "use"? Is a change from a dairy farm to a beef cattle farm a "change" in "use," or is "agriculture" the use, so there is no change? What constitutes "abandonment"?
These questions mean that although nonconforming uses can generally continue, much uncertainty exists as to the operation's future. The operation loses flexibility and loses choices as to how to adapt to changing conditions. Lenders may be hesitant to loan money to operators of nonconforming uses.
To minimize uncertainty and to ensure the rights of the operator will be protected as much as possible, operators should document the conditions that existed at the time the use became nonconforming and keep good records of the operation. The documentation and records prove invaluable in litigation.
Note that some states will allow local governments to amortize nonconforming uses. Amortization means that after a set time period, the use must be terminated. Amortization periods are generally a number of years, but vary based on the land use. For example, an ordinance may provide that nonconforming agricultural operations must cease after 10 years. Although these provisions provide more certainty, the end of the use is also very certain under these provisions.
Conclusions
If the local government changes zoning rules after you have initiated your operation, you may now be engaged in a nonconforming use. Although you may generally continue your use, the local government will place limits on your activities. Be active in local government to prevent nonconforming uses.
If you are engaged in a nonconforming use, document the extent and type of use to successfully fight off future challenges. When engaging in a new enterprise, consider a development agreement (discussed in the second article in this series) and take proactive steps to avoid becoming a nonconforming use (discussed in the first article in this series).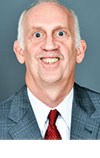 Jesse J. Richardson Jr.

Professor of Law
West Virginia University College of Law