Progressive Dairyman recently introduced readers to our group of editorial advisers for 2018 (See "Meet Progressive Dairyman's 2018 reader advisers," Jan. 19, 2018 issue.
This panel, made up of dairy farmers and allied industry representatives, has been working with us behind the scenes for some time through conference calls and email roundtables, helping review and guide the magazine's editorial content.
They provide ongoing feedback about the magazine in general as well as on specific magazine content, discussing the usefulness of articles and what they liked and didn't like about them. They have also helped generate ideas for future articles.
This month, we kick off what will be a regular feature in Progressive Dairyman: adviser roundtable discussions on timely topics and specific dairy management areas.
Before we get into the nuts and bolts of how our advisers manage transition cows, calves and heifers, employees, nutrition programs, herd health and all the other day-to-day responsibilities of a dairy farm, we thought we'd give you a little more insight into their personalities.
To do that, we asked each one to respond to the following questions:
What piece of wisdom did you learn the hard way? How did it influence the way you manage your dairy operation today?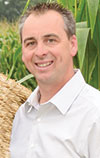 Dave Jauquet
Jauquet's Hillview Dairy
Luxemburg, Wisconsin
Herd: 650 registered Holsteins milked in a double-16 parallel parlor
Write everything down
One thing I learned the hard way was: When making business agreements – whether it's with neighbors, friends or businesses – make sure to take notes. It will serve as a reference to go back to if things are going differently than planned.
Maybe you misremembered something, or there was a drift from the original conversation. I am not saying you need legal documents for every deal, but some written notes in a simple notebook to go back and reference are very useful.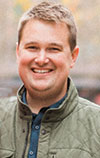 Aaron Wickstrom
Wickstrom Dairies
Hilmar, California
Herd: 2,400 Jersey cows milked in 50-cow rotary
Hedge your risk
During the 2009 downturn in milk prices, I learned the value of consistently hedging our risk. Thankfully, before prices plummeted, we had hedged about 95 percent of our milk.
That helped, but the high feed prices we had here in California still made it painful. Since then, we have diligently managed our milk and feed price risk consistently, which helps lessen the stress during falling milk prices or rising feed costs.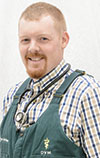 Brandon Treichler
Veterinarian
Select Milk Producers
Canyon, Texas
Consults with 100-plus dairies
Trust the cows
One thing I learned early in my career is: You should always trust the cows. Consultants see the dairy on one day, but observing the cows and their behaviors can tell me what happens on the days I am not on-site.
Are the cows clean, and if not, where is the manure on the body? Is her rumen empty? Are cows chewing their cud? How many cows are standing versus lying? Do they have any areas of missing hair? Answers to these questions tell me volumes about a dairy's management.
Katie Dotterer-Pyle
Cow Comfort Inn Dairy
Union Bridge, Maryland
Herd: 350-cow Holstein and Jersey herd milked in double-12 herringbone parlor
Explain why, not just what
The piece of wisdom I learned the hard way was to explain to employees the reasons, the why, behind what you ask them to do. For example, when changing a milking protocol, it's one thing to explain in great detail the new protocol, but it's another to explain why they're making the change.
What wasn't working about the old protocol? What happened? Why is this change needed? What will it benefit? The more people know about the reasons why they are doing something, the more it helps them understand how their contribution affects other things.
This has positively impacted employee morale and their vested interest in coming to work every day. That's because they're not just told to do things, but rather why they do those things.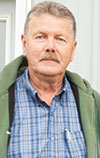 Bill Rowell
Green Mountain Dairy
Sheldon, Vermont
Herd: 900 commercial Holstein cows milked in double-15 parallel parlor
Develop protocols and share the load
Many of us enjoy the satisfaction of working on some things alone; for those instances, getting others involved could be time-consuming, and the end result might not be acceptable. However, as the workload increases on a dairy, you will inevitably face the importance of becoming an effective manager of people.
Attention to detail and delegating authority will become even more important.
Today, because of milk price volatility, we have to find efficiencies where there appear to be none. Cows don't like change; keeping their routine and care consistent is critical to production. Use your people for what they are worth. Good employees can help you make your protocols more efficient; learn where to delegate authority and use their skills to your advantage.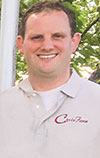 Tony Brey
Brey Cycle Farm
Sturgeon Bay, Wisconsin
Herd: 450 registered Holstein cows milked in swing-nine parlor
Use your team to challenge status quo
We learned the answer "because we've always done it that way" isn't good enough. We must challenge the status quo. Seeking the advice and expertise of others has helped us grow tremendously.
We've welcomed our nutritionist, agronomist, business consultant and many others to be trusted members of our team. Each team member has challenged us to learn and do better every day. We also value our relationships with other dairy producers. We've learned a lot through networking and in-depth discussions with our friends, many of whom we consider mentors.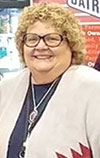 Lynda Foster
Foster Dairy
Fort Scott, Kansas
Herd: 180 commercial Holstein cows milked in three robotic units
Lead with compassion
One thing I learned the hard way was how to deal with employees. When I started out, a lot of the people we hired really didn't want to take directions from a female, let alone a female younger than they were.
I had to learn how to tone down my way of instructing them and learn to have more compassion. This helped me be a better employer over time.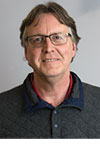 Dave Natzke

Editor
Progressive Dairyman