To this day dairywoman Judy Springstroh, age 75, gets up at 3:30 every morning to milk cows alongside her daughter Amber on their 65-head tiestall dairy in Freedom, Wisconsin. Springstroh grew up on a dairy in Forest Junction, Wisconsin, and originally said she wasn't going to marry a farmer.
"However, it wasn't my plan necessarily. That was God's plan," Springstroh says. "John was not a farmer when I met him. He grew up on his family's dairy farm, but at the time he was working for Superior Electric as a lineman."
During that time John's oldest brother was milking cows on the Springstroh family dairy. But his brother started having health issues with his heart, and all of a sudden, the farm was turned over to John at the age of 22 in 1965.
"It was like well you are either going to take it or it's going to be gone," Springstroh says. "So John took it over and that is how it happened. It all just kind of fell in his lap."
Together they bought the farm from John's mother under land contract. Over the next 14 years John made improvements to the run-down farm by taking down concrete silos, redoing the cow shed and purchasing two neighboring farms with adjoining land to theirs.
"John was a really good farmer. He had visions of how it should be and he just started putting it all together," Springstroh says. "We had so much help from Farm Credit and Production Credit back then, and now I can see how it has paid off through the years."
Later in 1979 John found out he had a heart murmur and an enlarged heart. Turns out he had Marfans syndrome that affects the connective tissues in the body and in his case, it was the heart.
"We didn't realize he had it, but he did," Springstroh says. "He had an appointment with the cardiologist, but he never made it there. He died January 20, 1980, at the age of 37. He came in from the barn and laid down on the couch and died."
With the help of God, Springstroh knew what she had to do and made the decision to keep the dairy going.
"When I saw my oldest two with the three-wheeler tractor the day after John died going down the lane toward the woods I thought, 'I can't take this away from them. It was bad enough they lost their dad. We have to keep going,'" Springstroh says.
Springstroh couldn't think of a better place to raise her kids who were 12, 9 and 5 at the time and was happy to stay on the dairy.
"Because I didn't have anybody to provide a living for me anymore, I had to work. But I was raised on a dairy farm, and I helped on our farm too, so it wasn't something I couldn't do," Springstroh says. "We say 'I can do all things through Christ who strengthens me' and 'With God all things are possible.' So I kind of just kept going through the years."
Springstroh said dairying never felt the same after John died and she missed him.
"I know I made some mistakes. I sold some cattle because we were milking 65 cows at the time," Springstroh says. "Now looking back, I probably should have kept more, but I did what I had to do. It was all I could handle at the time and something I had to do."
However, Springstroh says John had set the farm up so well in the first 14 years that everything was really convenient to keep farming there. Early on, while her kids were still small, Springstroh says she received a lot of help over the years from John's disabled brother, a nephew of John's and some part-time high school help.
"My dad also really helped a lot those first years. He had sold his farm by that time and they were no longer actively farming," Springstroh says. "He also had a stroke that paralyzed his right side the same year John died, but he still helped a lot. He planted corn; he could cut hay and could still do some things. Plus, he held a full-time job."
When asked what the biggest challenge was dairying of by herself, Springstroh said she never felt like there was a challenge because it seemed like the thing God had given her to do.
"I had to do something so I don't ever regret it," Springstroh says. "I worked really long hours. I slept probably only a couple hours and that was about all I got by the time I did all the field work, farm work and house work. I just did what I had to do each day and took it one day at a time."
Springstroh also attributes her success to continue dairying to the fellow farmers in her community and good support groups.
"If I had any questions, they were there to answer them for me. We worked with an agronomist, a nutritionist and our veterinarian. We had so many people we could go to help us run the farm," Springstroh says. "Even our DeLaval people, they were always so good to us to just make sure everything was in place with the milking system."
As her children Tammy, Brett and Amber grew older, they were also able to help Springstroh on the farm more with chores, milking and crops.
"My middle son Brett helped a lot on the farm and was really interested in it," Springstroh says. "However, he passed away in 2000 at the age of 30. He had the same thing my late husband had and had surgery to correct it, but it didn't help. A year later he had a heart attack and didn't pull through the second surgery."
Today Springstroh dairies in partnership with her daughters Tammy and Amber on the family farm. They don't have any hired labor and do all the work themselves.
"Amber and I do all the morning and afternoon milking chores, and I still do the feed mixing for the cows and feeding the cows," Springstroh says. "Pretty much I still do everything but field work. I used to do that all, but now my grandson Sam has taken that over."
Watching the joy her grandkids Sam and Gracie have with their animals and their crops is Springstroh's favorite thing about dairy farming.
"They are just great kids who enjoy what they are doing," Springstroh says. "They have such love for the farm that it is just a joy to see."
Springstroh gives thanks to God that he has given her the health to keep dairying over the years.
"They say that farming is tough, but it's not really. It is what you make it to be, I think," Springstroh says. "It is whatever God gives you to do and this is what He has given us to do."
PHOTO 1: Judy Springstroh continues to run the family dairy farm.
PHOTO 2: Judy Springstroh's grandchildren Sam, Gracie, her son-in-law Jade, and daughters Tammy and Amber.
PHOTO 3: J-Spring Dairy in Freedom, Wisconsin, nestled in snow. Photos provided by Danae Bauer.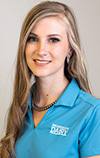 Audrey Schmitz

Editor
Progressive Dairy