Thirty years ago, Dale Mortimer started milking five Jersey cows with his wife, Doris, after he moved to the outskirts of Rigby, Idaho, to raise his family. With the help of his dad, Mortimer says he was very selective when he picked out his original five cows because he wanted to start with good foundation cows.
Since then, the Daloris Dairy Farm has grown to 43 registered Jersey cows.
"That's what is fun about these cows. I can take almost every cow here, and I can walk her back through 30 years of cows that I have raised," Mortimer says. "Most of them are all out of cows that I have raised from the first five cows I started with."
Mortimer knows each cow on his farm like the back of his hand and can tell which cow family each one belongs to. In his herd, Mortimer line-breeds and artificially inseminates his cows to bulls for both type and milk production.
Over the years, Mortimer has raised many award-winning Jersey cows that have scored Excellent and shown at Western Nationals, the All-American Jersey Show and World Dairy Expo.
"People come to the facility here and are like, 'Man, he has cows that look like that here?' because we are just a basic family operation," Mortimer says. "We do the best we can with what we've got. We didn't inherit it, and it has just grown over the years."
When he originally bought the house and moved out to the farm's 40 acres, Mortimer says the place wasn't a dairy. In time, they adapted the 40 acres to accommodate the cows. Due to increased herd numbers and the growth of the dairy in the last five years, they had to upgrade the housing of the cows and their milking equipment.
One unique aspect about the farm is the milking parlor. What used to be an old-time one-car garage has been transformed into a flat milking parlor. To one side of the garage, headlocks line the wall, creating six stanchions where the cows are milked.
However, the award-winning cows and rare milking parlor are not the only features the dairy boasts. At the dead end of E 400 N Road on the east side of Rigby, Idaho, the Daloris Dairy Farm sells their raw Jersey milk out of an old brick pump house nestled next to the farmhouse.
Every evening from 4 to 7:30 p.m., a steady flow of local customers pull in the driveway with empty glass milk bottles in tow.
"They come because they know how much we care about our animals and how much we try to be conscientious of the cleanliness of the milk and surroundings. They also really like the flavor. You just can't beat the Jersey cow flavor," Mortimer explains. "It is a good milk and seems sweeter than a lot of other dairy cows' milk, and people just love it."
Inside the pump house, a large black commercial refrigerator holds 250 bottles of raw milk. On a neon poster board sign, written in black Sharpie, is the $2.25 price for a half-gallon bottle of milk.
Lining the wall, empty crates wait to be filled with returned empty glass bottles. In the far corner next to the fridge, Mortimer assists customers and processes transactions on his iPad using the Square Register app. He also records in a book the name of each person, the date and how many bottles they purchased in addition to the app report.
Mortimer started selling raw milk two-and-a-half years ago when he saw there was a demand in their area for it.
"We were getting a lot of people asking for our raw milk for the health benefits, and we could also see it would really help our cash flow," Mortimer explains. "So we started the raw milk business to be a supplemental income to the volatile market of milk because it is always up and down and all over."
In order to sell raw milk, Mortimer's dairy first had to obtain a Grade A milk license and a Retail Raw milk license. They also had to meet certain requirements such as having a somatic cell count of less than 400,000 per milliliter, a bacterial count below 15,000 per milliliter and a coliform count less than 25 per milliliter.
"The coliform test is stringent and must be below 25 for the state of Idaho," Mortimer says. "When we sent in our first test and it came back as less than 10, we said to ourselves, 'Hey, this is doable.'"
The coliform test is taken monthly on the state level by an inspector who takes a sample out of a bottle ready for retail or as the raw milk is being bottled. Mortimer says milk testing is important to the sale of raw milk because it assures customers are purchasing a quality product.
Each bottle they sell must also be labeled as raw unpasteurized milk, list the client number, quantity of milk and the date.
"The glass bottles are a good selling point. It keeps the flavor so much better than the plastic jugs," Mortimer says. "A lot of health-conscious people have learned that the plastic jug kind of leaches into the flavor of the milk, but the glass doesn't."
Mortimer says 300 bottles of raw milk are filled three times a week, which takes about three hours. One of the biggest challenges starting out was finding a way to efficiently wash and re-process the bottles. However, they were able to utilize a steam cleaner to wash and sanitize them.
"There are always three of us helping bottle milk," Mortimer says. "We have one person washing the bottles, one person sanitizing and checking to make sure the bottles are clean, and the other person is filling the bottles."
A small local cheese factory called Manwaring Cheese picks up the surplus milk not sold at the Daloris Dairy twice a week. Mortimer says there is a great opportunity for his farm to expand as the Manwaring Cheese factory grows and requests more milk.
"I think there is a real place for the raw milk business. I don't think it hurts the big milk picture at all. If anything, I think it benefits it because it is a niche market," Mortimer says. "If there are enough people out there who are interested in buying raw milk, then it is worth it to sell it."
Audrey Schmitz was a 2016 Progressive Dairyman editorial intern.
PHOTO 1: Mortimer's Jersey herd can still be traced back to his first five cows.
PHOTO 2: Inside the old pump house, Dale Mortimer waits on customers who arrive to buy fresh raw milk from the Daloris Jersey Dairy.
PHOTO 3: Ryan Mortimer uses a steam cleaner and soap to wash the returned glass milk bottles.
PHOTO 4: Headlocks line the wall creating six milking stanchions in the old-time one-car garage that was transformed into a flat milking parlor. Photos by Audrey Schmitz.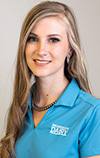 Audrey Schmitz

Progressive Dairyman
Editorial Intern