Owning one of only two commercial dairies in the state of Hawaii, Steve Whitesides could be considered the "big kahuna" of Hawaii's dairy industry.
However, the Idaho dairyman doesn't spend his frequent trips to the Big Island catching waves or relaxing on the beach; instead, he is managing a 1,200-cow dairy and preparing to become Hawaii's main supplier of fresh local milk.
Nearly five years ago, Whitesides purchased an existing dairy in Ookala, Hawaii, adding a layer of diversity to the 6,500 cows he and his family milk in the Rupert, Idaho, area. He was looking for a way to control his milk price – but faced limitations.
"If we wanted to build a milk or cheese facility in Idaho, we'd have to be bigger than what we are," he explained. So Whitesides started looking at alternative locations.
Why did he choose Hawaii? "It's the milk price," Whitesides stated. Selling into a Class I market allows him to capture around $30 per hundredweight in the island state that previously relied primarily on fluid milk and dairy products shipped in from California.
The milk quota that once existed in Hawaii has since been lifted, opening up the opportunity for maximizing production.
The long-term plan, however, is not to sell milk on the open market but rather to control the market themselves by adding an on-site bottling plant for their exclusive Big Island Dairy brand of milk.
"I looked at this as an opportunity to build a plant and be a player with a solid market and a superior product," he added. "It was really an economically driven decision."
Dairying in Hawaii versus Idaho
Making the numbers work may have been the easy part, but Whitesides acknowledged that actually running a dairy nearly 3,000 miles away has been a learning curve.
Geographically, the climate and terrain from Idaho to Hawaii is vastly different. According to Whitesides, one of the most unexpected aspects was the amount of rainfall in the tropical climate compared to the semi-arid desert to which he was accustomed.
No irrigation is needed in Hawaii, and the water rights he knows so well in Idaho are not a concern on an island that receives well over 100 inches of precipitation each year.
An advantage of the consistent 60ºF to 80ºF Hawaiian climate is a full-year growing season. Whitesides said corn grows well, and he is experimenting with other crops, like Guinea grass, that thrive in a tropical climate. Hay and grain are shipped in from Idaho.
Whitesides has learned to manage cow comfort for the different environment as well. Sand for bedding is not available, so he uses composted bedding in the freestall barns. To combat humidity, he installed high-velocity/low-speed fans, which "made a night-and-day difference in milk production," as well as reproduction.
He opted for the energy-efficient fans due to the pricey cost of electricity on the island, which is around 32 cents per kilowatt-hour compared to just 6 cents per kilowatt-hour in Idaho.
One of the challenges Whitesides faces is the lack of infrastructure for dairying in Hawaii. Service providers and consultants aren't just down the road, so farm employees are trained in routine maintenance. He also flies in his veterinarian, nutritionist and upper management team from Idaho to assist with the dairy's management.
Whitesides was also challenged to find a market for his cull cows, which prompted him to develop a market for beef with a local grocery store.
The future for Big Island Dairy
Whitesides' goal of bottling his own milk is currently in progress, with the processing plant under construction. Looking to the future, Whitesides plans to expand the herd and position the Big Island Dairy brand of milk to be a sought-after product by Hawaii's consumers. This means responding to the strong interest in "natural" products and exploring the possibly of "organic" certification.
Steve Whitesides was a guest speaker at the 2016 Alltech Dairy School, held Dec. 15, in Green Bay, Wisconsin.
PHOTO 1: Big Island Dairy is home to 1,200 cows in Hawaii.
PHOTO 2: The tropical climate of the island provides year-round pasture for the dairy's heifers.
PHOTO 3: The milk produced at Whitesides' dairy in Hawaii will soon be bottled in its on-site processing plant. Photos provided by Steve Whitesides.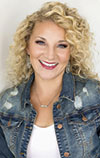 Peggy Coffeen

Editor
Progressive Dairyman